17 Fall Cheap Date Ideas in Toronto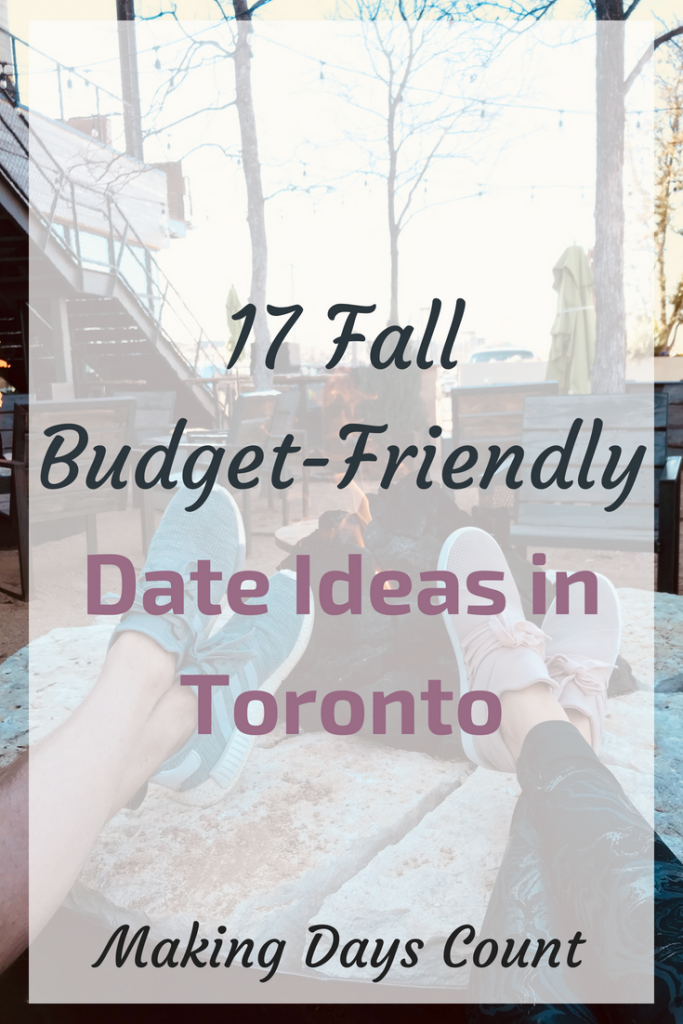 Fall is beautiful with the changing leaves colour and the cooler weather. The time when kids go back to school and everyone's back from vacation. In the midst of this busy time, you need to take some time to go on a date with your loved one and not think about work too! Here, I have some dates ideas in Toronto (and Greater Toronto) for you.
Here are some fall date ideas:
BY CLICKING THE LINKS AND MAKING A PURCHASE, I MIGHT BE EARNING A SMALL COMMISSION AT NO ADDITIONAL COST TO YOU. PLEASE SEE OUR FULL DISCLOSURE FOR MORE DETAILS.
Take a stroll in the park (Edwards Gardens in Toronto or Huntington Park in Markham)
Go for a dessert date
Try a sightseeing cruise downtown
Attend a festival (Check Toronto's website or the city/town you are visiting for the current events).
Bike around the neighbourhood (In Toronto, you can rent these bikes https://bikesharetoronto.com/ [not an affiliate]
Sit by the lake (Oak Ridges in Richmond Hill is nice, or Scarborough Bluffs or Harbourfront if you're in Toronto)
Visit the farmer's market (There are different ones during the weekdays and others on the weekend)
Play music and dance in your living room (You can use Youtube or Spotify [Not an affiliate])
Visit the animals at High Park
Have a picnic (You can go to Central Island or just to a park)
Go pumpkin picking (every month you can pick different fruits or food – check online for what is in season)
Attend a university sports game
At-home movie night (Netflix with popcorn)
In-home massage (take turns between the two of you)
Reminisce by looking up old photos and letters together
Try the pumpkin spice drinks at Starbucks
Go grocery shopping before cooking together
Let me know which one you like best or if you have more to add in the comments below. Please tag me on Instagram at @makingdaycount if you do try out one of these ideas!
Related: