17 Ways to Say Thank You
Saying please and thank you were such an important aspect growing up. For everything we do, our parents taught us that we must ask with a 'please', and then follow up with a 'thank you' once we have received what we asked for.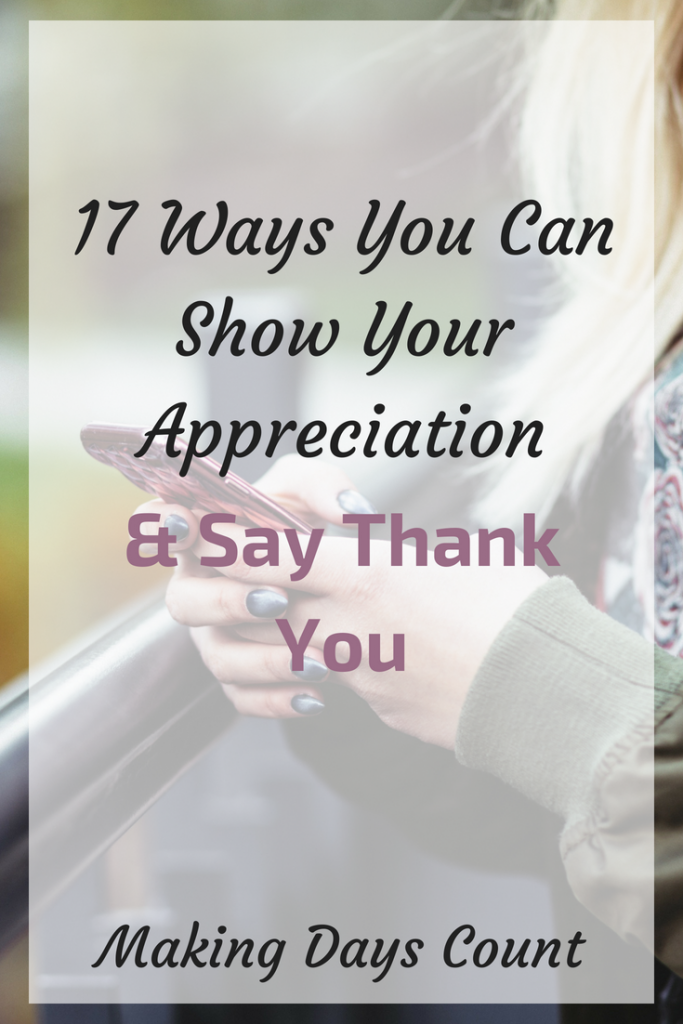 Whether it's a parent, a spouse, a teacher, a co-worker, or just someone you want to thank, here are 17 ideas that you can appreciate others and say "Thank you":
BY CLICKING THE LINKS AND MAKING A PURCHASE, I MIGHT BE EARNING A SMALL COMMISSION AT NO ADDITIONAL COST TO YOU. PLEASE SEE OUR FULL DISCLOSURE FOR MORE DETAILS.
Give them a Thank You card (Affiliate Link)
Buy them a cup of coffee or tea (depending on what they prefer)
Get a gift card for them
Chocolates (this is the safest way unless you know they are diabetic)
Take them out to lunch
Send them an email telling them how you appreciate them.
Bake them your special pastry (if you're good at baking)
Remember their birthday, get them something special, and mention how you appreciate what they did.
Order flowers to be delivered to them
Go up to them and thank them in person
Write a Thank You note with a cookie (or snack of your choice) and put in their workstation or lunch box or wherever they can find the surprise the following day.
Dedicate a day to doing what they want to do (I think this applies to a friend or family member, not sure about colleagues).
Give them a hug or a pat on their back
Make a donation in their name
Write a positive, detailed review online or filling in a survey (if you are thanking the best customer service you've ever received – be sure to mention the person's name)
Take care of the kids (and let your spouse do whatever they want for a period of time). Your spouse can have their own "Me-Time".
Go out of your way to do them a favour in return.
I would like to thank all of you for reading this post and my blog. Also, if you do purchase from an affiliate link, I thank you as well for that.