You are due for a vacation, am I right? However, it might not be always feasible to fly somewhere to relax on the beach. Hence, we might plan for a staycation. What is a staycation? A vacation where you take a vacation where you live or somewhere close by.
Here is the story of our staycation:
It's currently July 2020 and we're in the midst of the pandemic. However, my husband and I want to take a break from working at home.
With a toddler running around while we work, it can be tiring and challenging to say the least.
So, we decided that we're going to take a few days off and just not worry about work.
Little did I know that planning for a staycation during a pandemic can be challenging. Read on for the details.
Pin this for later!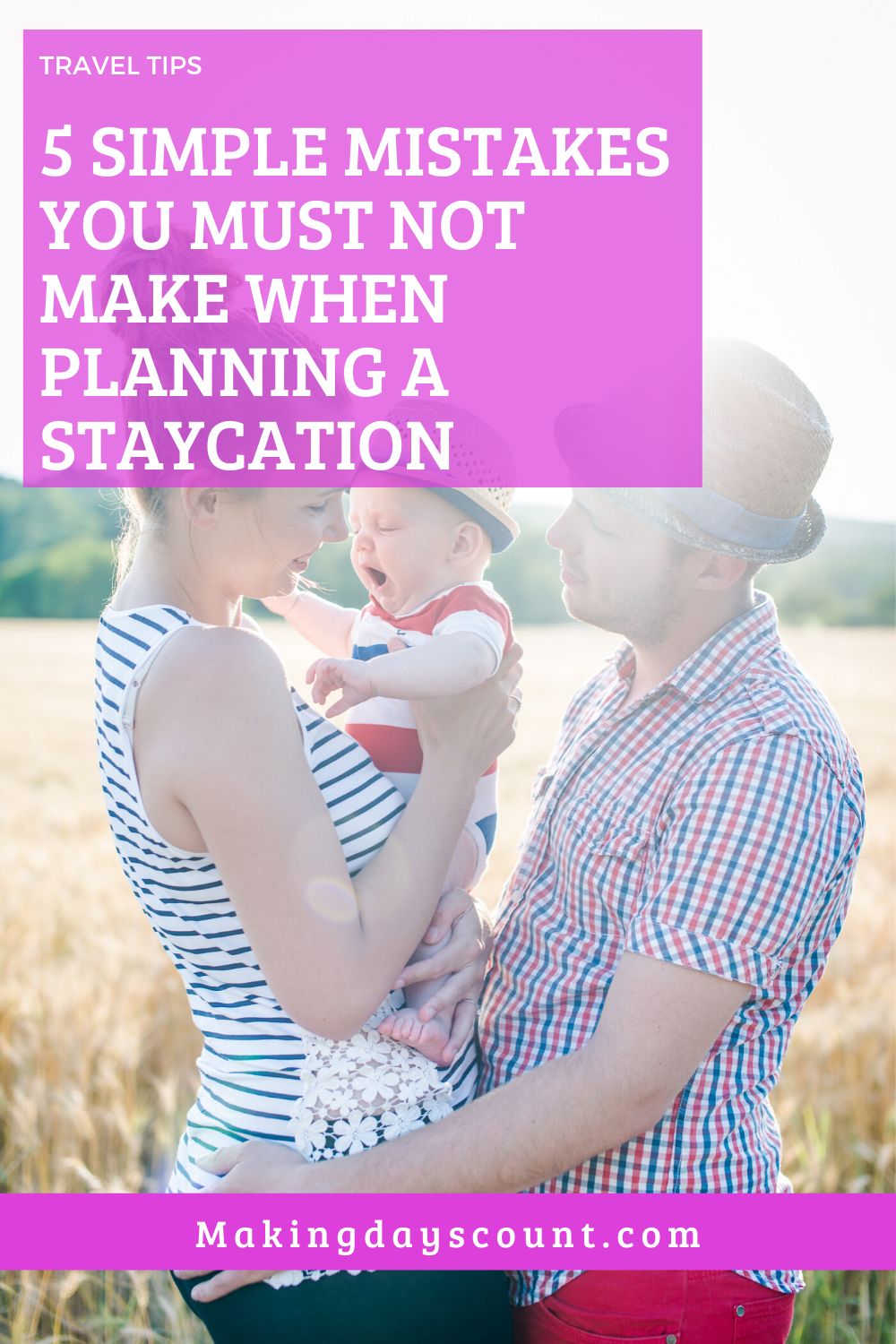 Here are 5 mistakes to avoid when planning a staycation:
BY CLICKING THE LINKS AND MAKING A PURCHASE, I MIGHT BE EARNING A SMALL COMMISSION AT NO ADDITIONAL COST TO YOU. PLEASE SEE OUR FULL DISCLOSURE FOR MORE DETAILS.
1. Having no schedule at all
When planning for a vacation or a staycation, it is important to have some sort of schedule. Especially for families who have young children like we do, it's necessary to keep certain things the same as per usual.
What I mean by that is to have a general time of when meals, naps, and bedtime are.
I created a spreadsheet and put in these set times. This will help us see how much time we actually have to do other activities.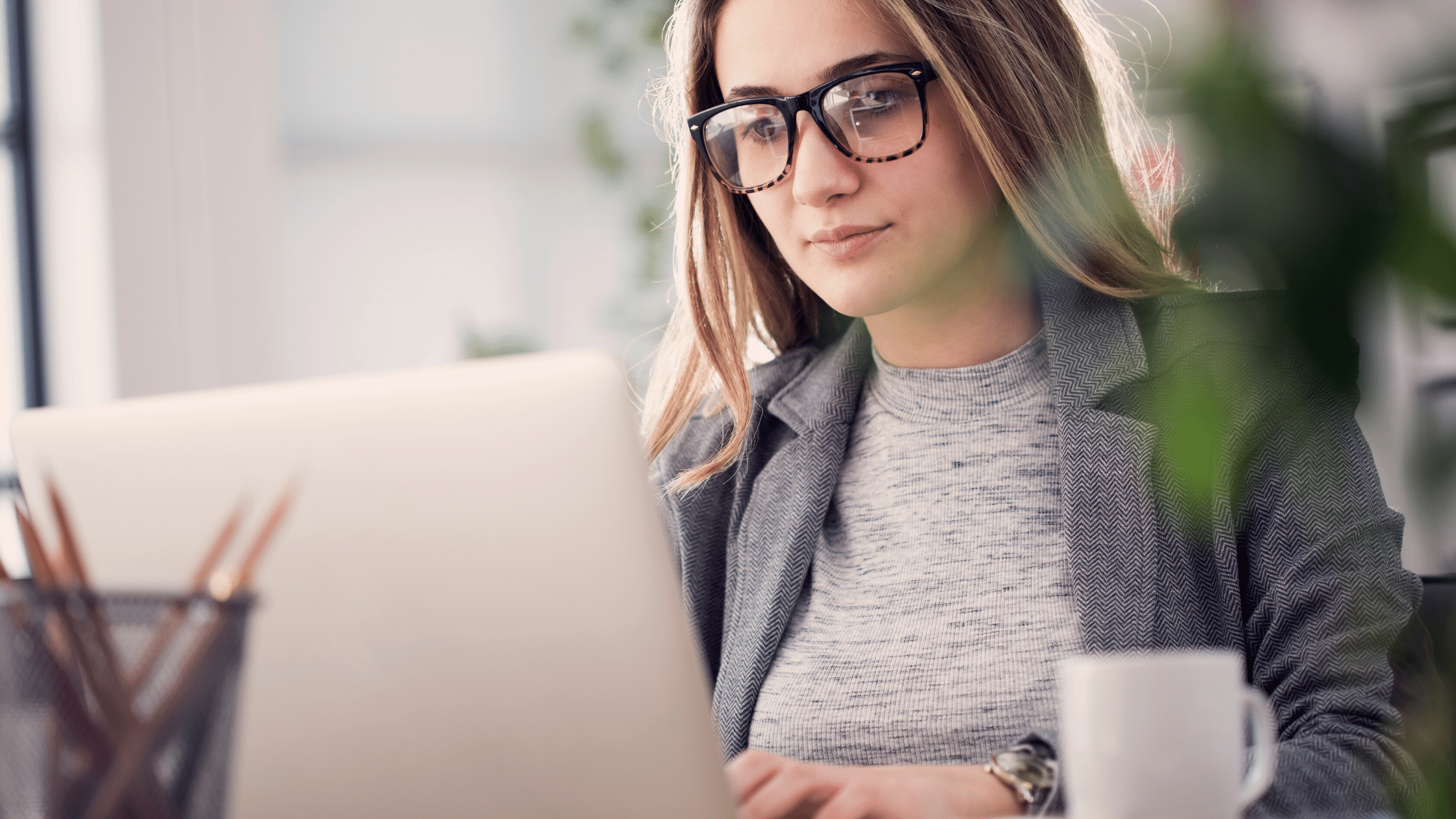 Having a set but general schedule will allow you to know how much time you actually have to go places or do certain activities.
Maybe you might find that it's too restricting that these are set, but they work really well for us.
Our toddler is able to nap at her regular hours and also sleep through the night (mostly). This gives us, the adults, some free time to do our side projects while she sleeps.
If you are traveling to a nearby city or town, try to keep the same nap and sleep schedule as much as possible. If your child is not able to nap due to excitement, you might need to get them to bed earlier or be flexible for the first night or so.
2. Not doing any research beforehand
Research is really important for any trip, whether abroad or at home.
When planning a staycation, here are some information you might want to find out regarding the activities you're planning to do:
Hours of operation
Precautions you might need to know
Outfit recommendations
Price
Who is it suitable for
Keeping these in mind, you want to decide whether it is best for your family to go and participate in this activity.
We wanted to go to the Toronto Zoo since K (my daughter) is a little older now and knows some of the animal names.
Related: Visiting Toronto Zoo with a baby
There were two options.
One was to go on the Toronto Scenic Safari, and the other was to actually go into the Toronto Zoo.
However, I found out that the times for the scenic safari are either too close to meal times or to her nap. So we decided to forgo it.
As for going to the Zoo, we decided not to go as it was the first or second week of re-opening since the pandemic. We're trying to do our part in social distancing even though the zoo is really fun.
Do your research and go where you think is best for your family.
3. Only doing activities that one or two people enjoy
When planning a staycation, it's so easy to only focus on the kids or just what the adults want to do.
You want to avoid this BOREDOM.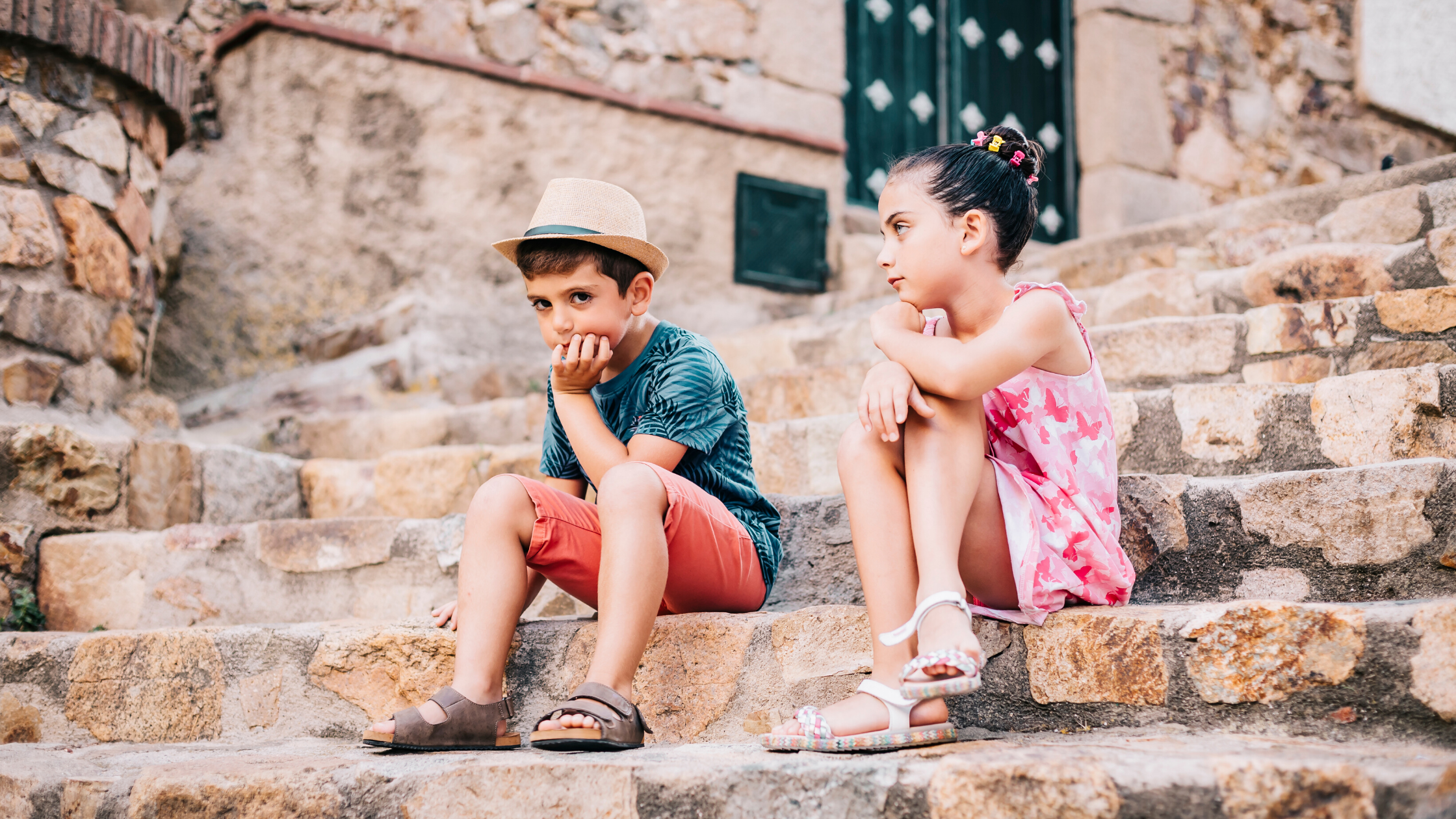 How do you avoid boredom and find what to do?
It's important to do cater to what everyone wants to do.
You might not find one thing that everyone likes, but you can take turns in planning activities that each person likes. Everyone gets to do something that they like at least once throughout the staycation.
This also means that they have to participate in what others want to do as well.
It's only fair for everyone.
Also, don't forget about yourself. As the mom, we often prioritize others before ourselves. Take one moment to think about what you want to do too.
For us, I asked M, my hubby, what he wants to do during the staycation. There were few projects that he wanted to work on, so I make sure it's included in the plan.
As for my toddler, I wanted to take her to different water parks to play since we do not get to do that during the weekday.
Tip: The mornings are the best as it is not too hot and also there are fewer people around.
For me, I wanted to go to some shops so I dedicated some time for me to do that while M watches over my daughter.
Find a happy balance so that everyone gets to do what they want in different time slots. You might not be able to complete everyone's lists of wants, but at least one or two is a good compromise.
4. Scheduling everything down to the minute
Planning is great as I've mentioned, but there is no need to plan every single minute.
As parents, we know that things don't always go the way we want.
Buffer time is essential.
Whether that is travel time or just some moments between activities for rest or washroom breaks, it's good to have some time in between.
Scheduling too much can be frustrating when things go wrong or you are not able to get to certain places on time.
As I mentioned in the previous point, focus on one or two places for each person and leave some time in between.
It's more enjoyable when you can take your time to do the activities in each place.
5. Focusing on chores and to-do lists
Remember that this is a staycation, not just a long weekend.
Don't just scheduled in naps, meal times, and chores that you need to do.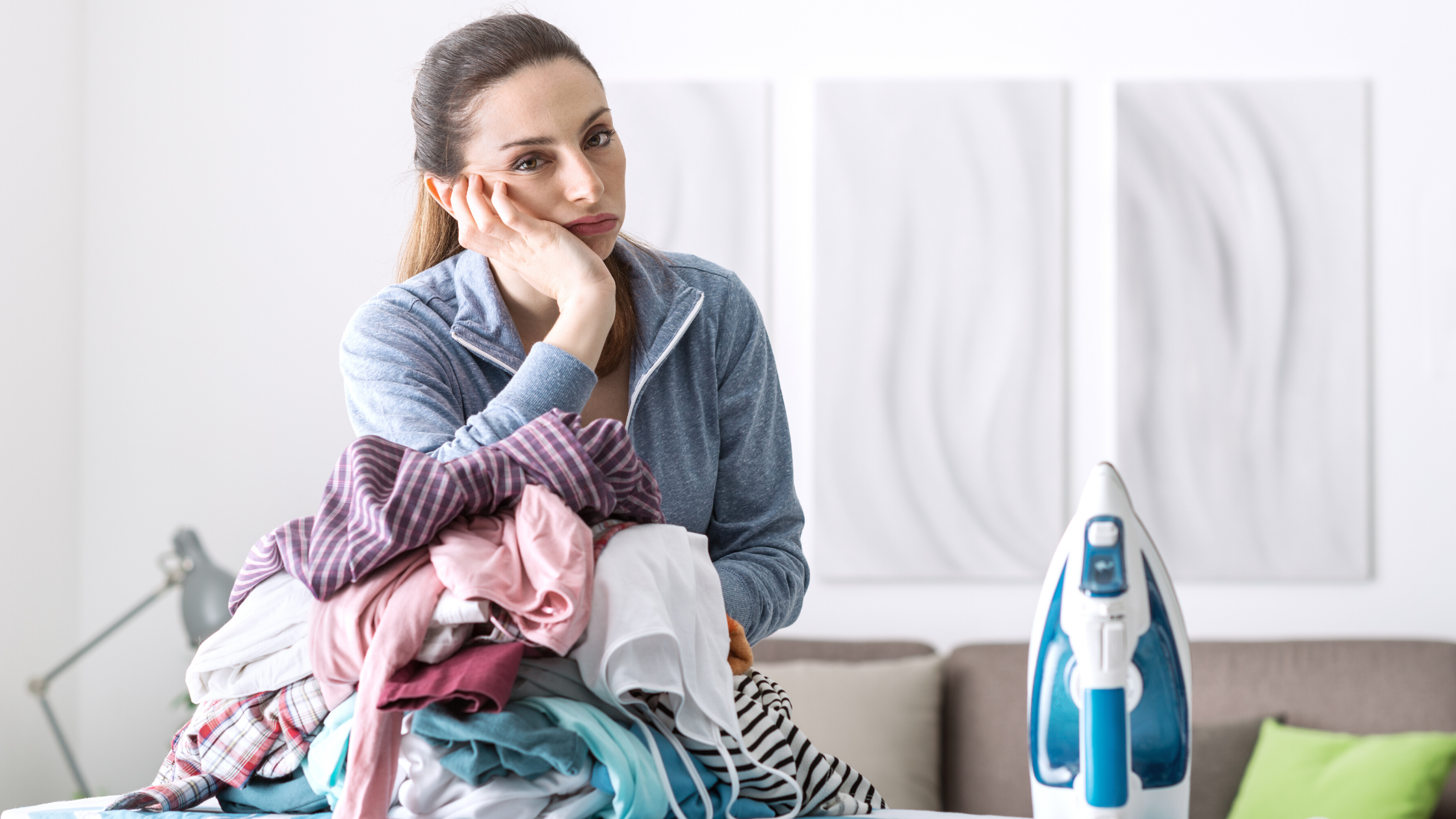 As parents, we do not get a lot of time to do what we want. So, we schedule in chores that we need to do to.
I'm not saying that it is a bad thing.
However, don't just do chores. Be sure to include something fun every day.
Here are some ideas that you can do with your kids while social distancing:
Water Park (or splash pads)
Safari Drive Through (staying safe in your car)
Movie Night (or Afternoon)
Scavenger Hunt around the house
Picnic at the park or in the house
Related:
Thank you for  reading this post on "5 Mistakes to avoid when planning a staycation". If you find what you read helpful, please pin the image below and share it with others. Thank you.