Have you been to Moorea? It's one of the Polynesian Islands besides Tahiti and Bora Bora. There are 5 reasons to visit Moorea, French Polynesia.
You probably know Tahiti from the Moana movie (different spelling, but similar sound).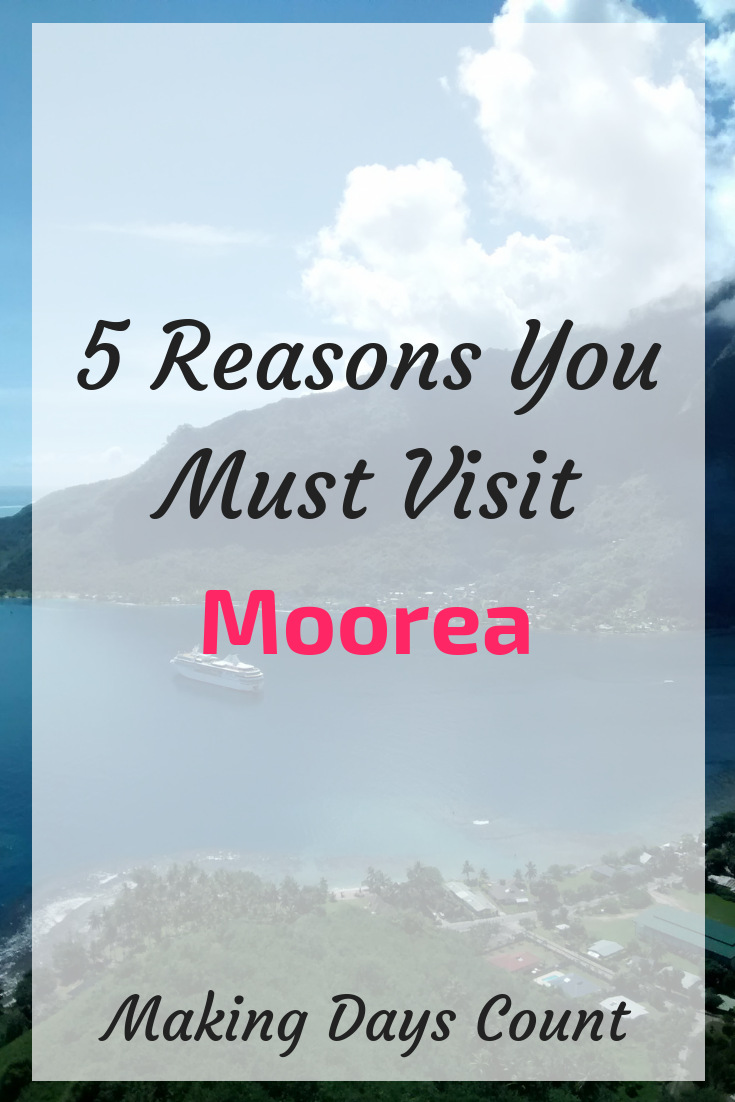 How you get to Moorea is by flying to Tahiti, and take a smaller plane to the islands.
BY CLICKING THE LINKS AND MAKING A PURCHASE, I MIGHT BE EARNING A SMALL COMMISSION AT NO ADDITIONAL COST TO YOU. PLEASE SEE OUR FULL DISCLOSURE FOR MORE DETAILS.
The view is gorgeous, by the way.
Here are 5 reasons you must visit Moorea:
Resorts
The resort that we went (formerly known as Moorea Pearl Resort and Spa) to was beautiful, clean, and just so relaxing.
You can enjoy the view of the ocean, snorkel and kayak for free, and relax by the pool.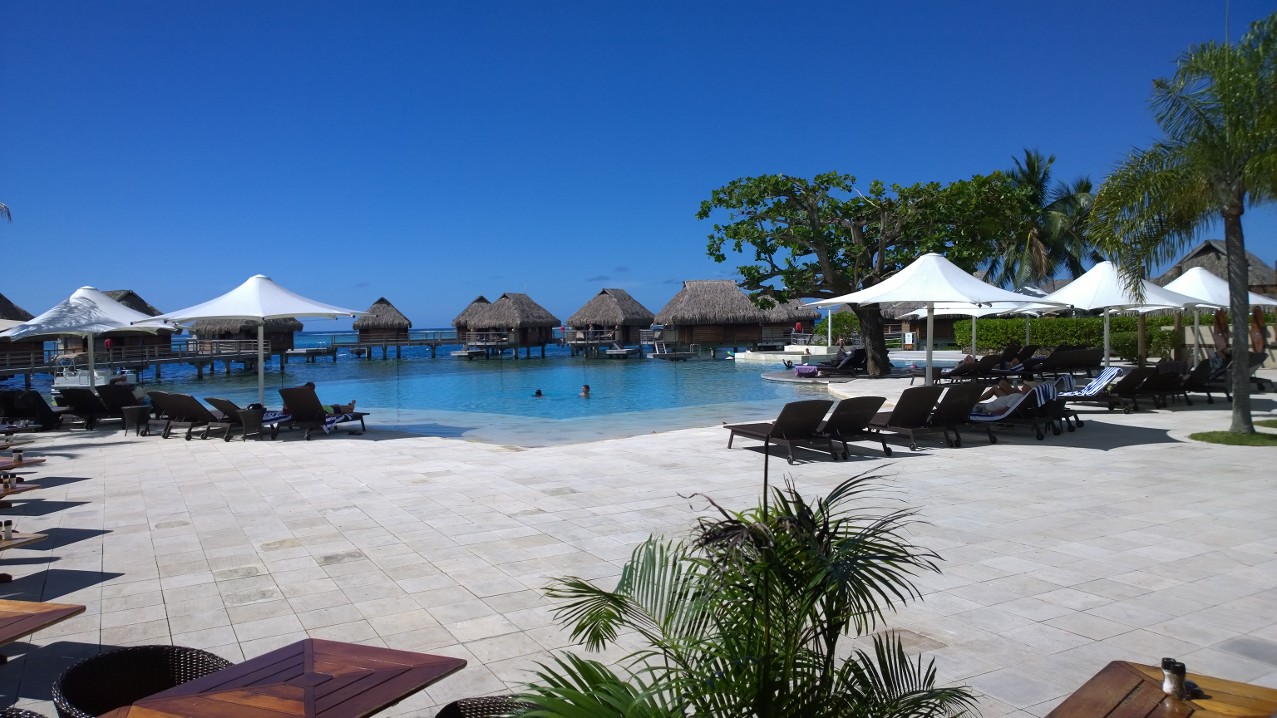 If you are wondering, yes they have free Wi-Fi access throughout the resort.
At night, they provide dance shows for their guests to sit back and enjoy the performances.
You can take beautiful pictures at dawn or sunsets with the sun and ocean as your background.
If you are staying at one of the overwater bungalows, you can sit on your recliner seats on your porch and relax.
Convenience
Nearby our resort, there was a convenience store. We could buy big water bottles and snacks.
It helps us save a little as the resort is not all-inclusive.
Also, restaurants can pick you up from the resort if it is within a certain distance and you have booked them through your concierge.
What differs Moorea as compared to Bora Bora is that you can return to your resort once you have finished your dinner, not having to wait 3 hours until your ride comes.
Good food
Two restaurants I can recommend are Rudy's restaurant and Moorea Beach Cafe.
Be sure to do some research and look at the reviews of the restaurants before you go.
Also look at the distance from the restaurant to your resort, as you might only be able to go to the ones close to you as they provide transportation.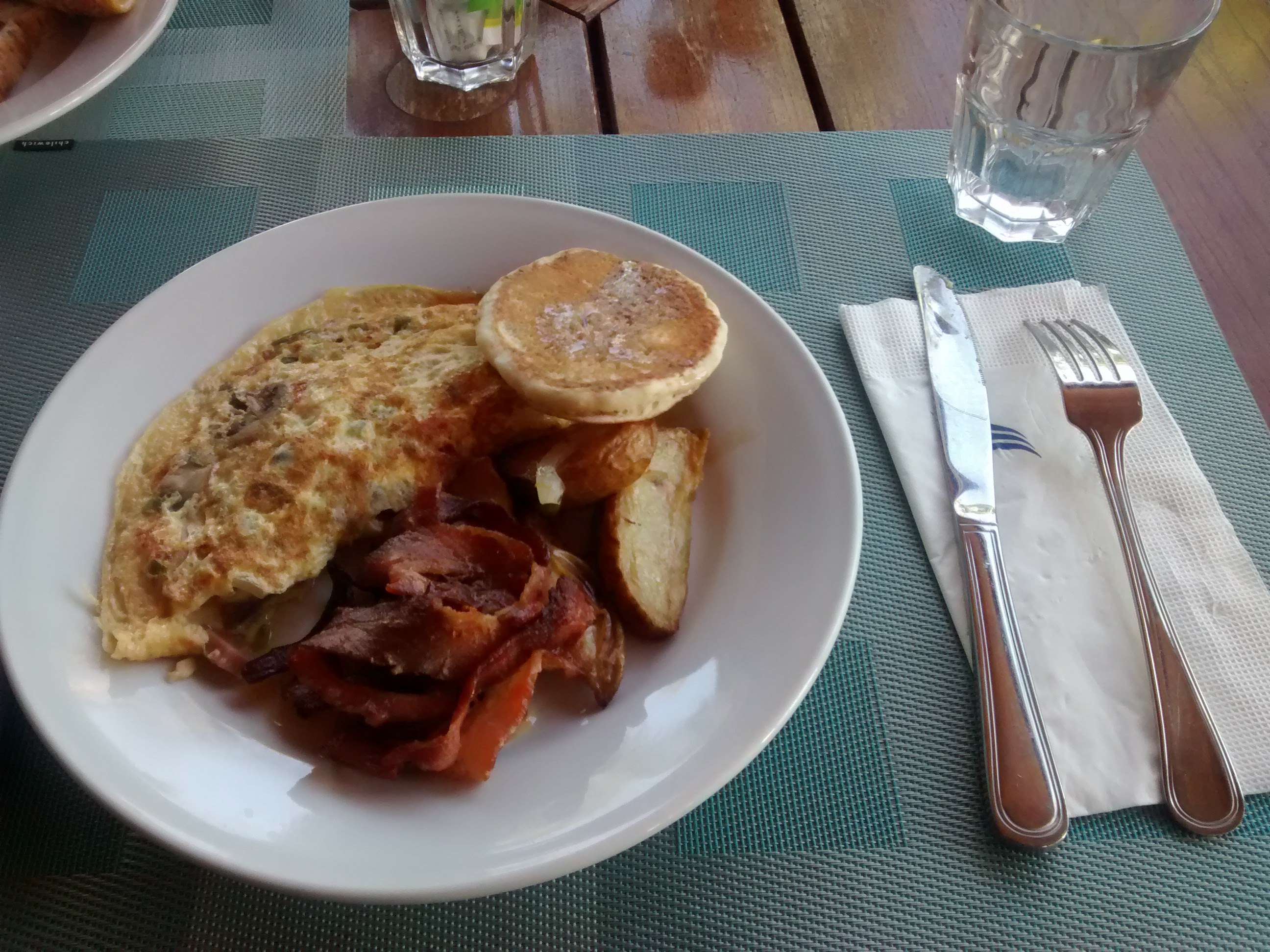 There was a restaurant that I wanted to try but my concierge said that it's too far, so we were not able to go.
You can always rent a car to drive yourself there. We were unfamiliar so opted out of doing that.
Tours
Whether you are into snorkeling or learning more about pineapples, there are many different tours available on the island.
We went with Francky Franck Tours because we wanted to see the island and also go up the mountain for spectacular views.
Also, he has pretty good reviews.
M and I had a wonderful time on this tour as he was knowledgeable and gave us time to take pictures and absorb the beautiful nature around us.
We also got to eat ice cream, so that's always a good thing.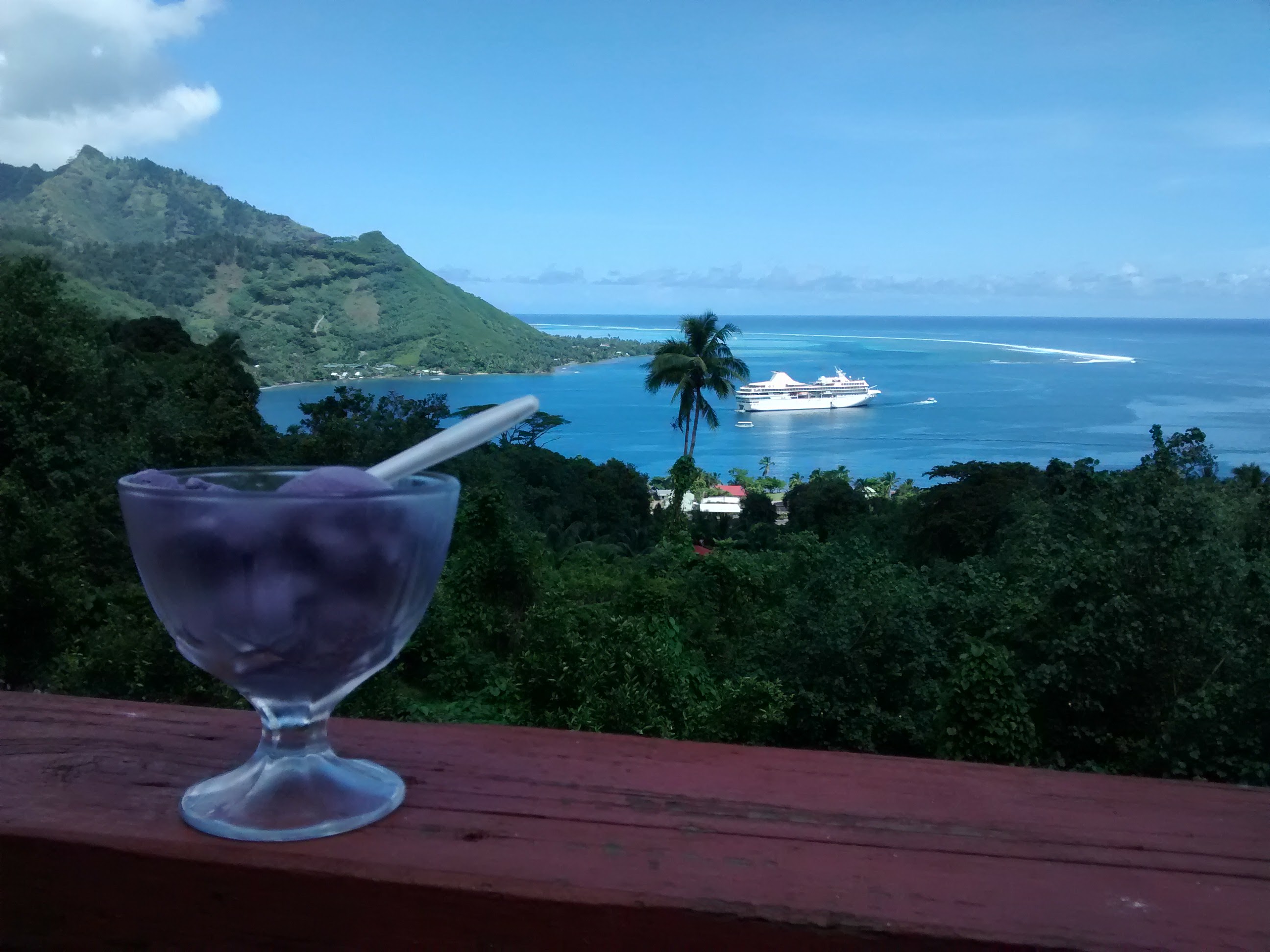 I was not prepared to be bitten by mosquitoes, but I did bring an after bite cream. So, learn from me and wear long sleeves and bring an after bite cream.
Views
The view from the top of the mountain is gorgeous. Just take a look.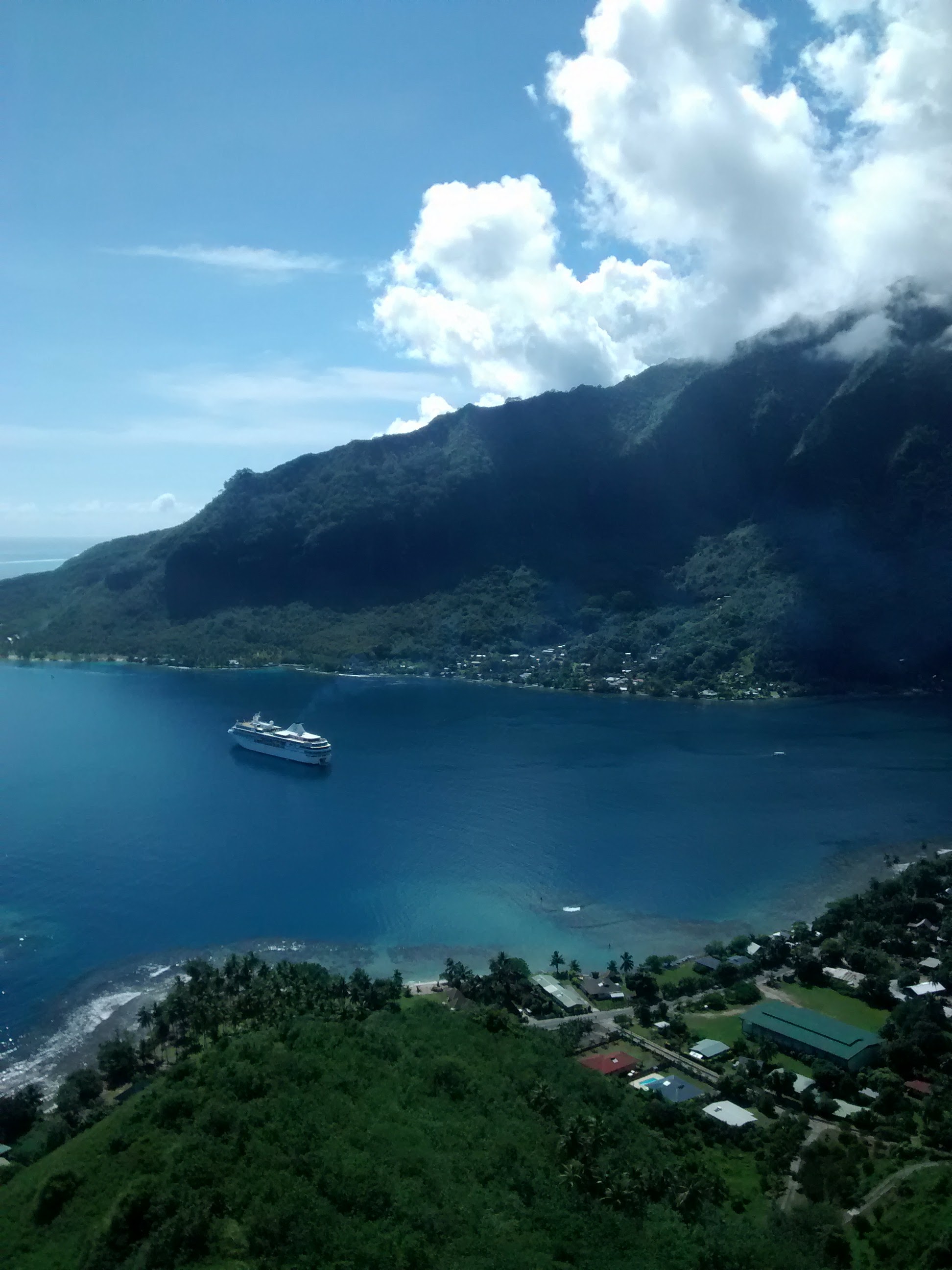 The clear sky, the blue ocean, and the greenery around make the mountain top views amazing.
The views at the resort are really nice too.
The palm trees, sandy beach, and different fish in the water adds to your experience in Moorea.
We saw a stingray swimming under the overwater bungalows at our resort.
Related:
Pin This!