5 Uses for your Ottoman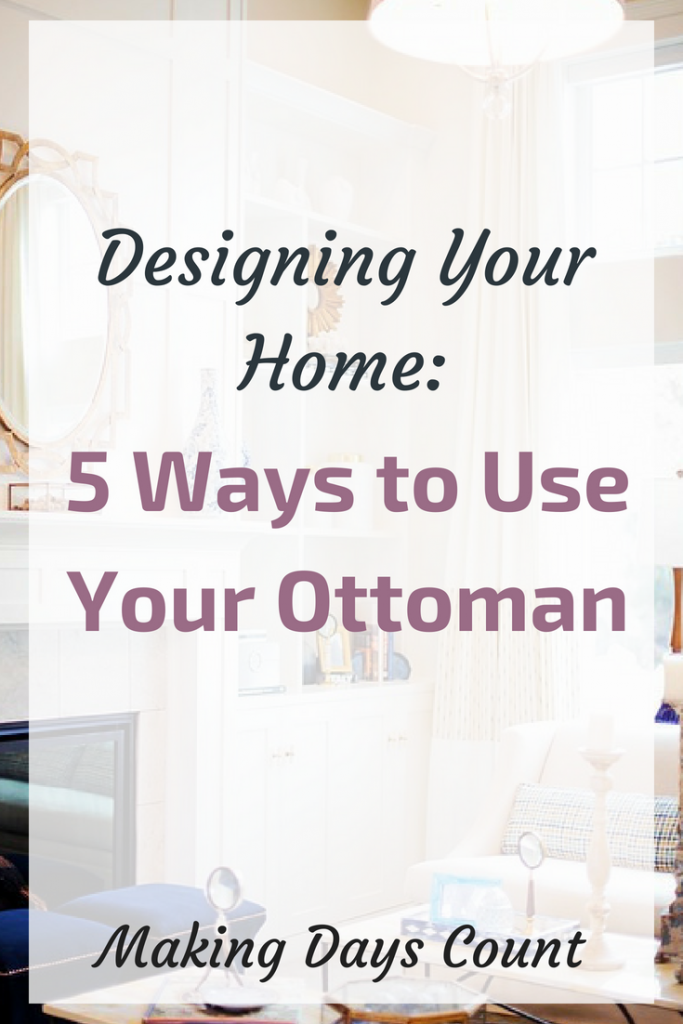 We went to Home Sense (Canadian version of TJMaxx) one of these past weekends and bought an ottoman for our family room. There was just something about this ottoman that attracted our attention and we loved it.
We were deciding between two colours – a dark grey and a light grey.
Even though the dark grey will be the same colour as my couch in the family room, I wanted something that makes our space a bit brighter so we went with the light grey. There was a bit of scratch on the legs of the ottoman so we asked for a new one. They didn't have another one so they gave us $15 off. We were really happy because we didn't mind the scratch as you can miss it if you don't pay close attention.
When we brought it home, I realized that it has more than one use in the family room. I'll share 5 ways that you can use your ottoman if it's similar to mine.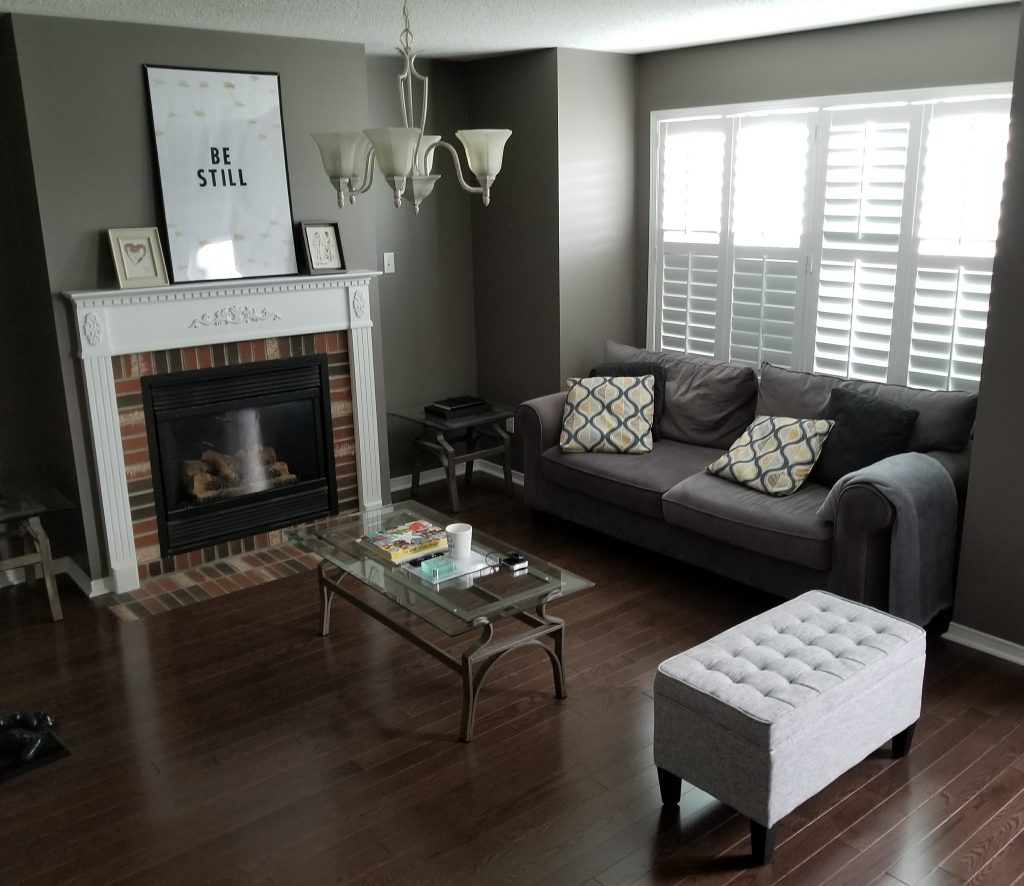 BY CLICKING THE LINKS AND MAKING A PURCHASE, I MIGHT BE EARNING A SMALL COMMISSION AT NO ADDITIONAL COST TO YOU. PLEASE SEE OUR FULL DISCLOSURE FOR MORE DETAILS.
Design element
The ottoman is a great element to add to your room. You can place it at the edge of your bed, in your living room, or in the front entry. It can pull your room together as the central focus or just add a soft touch to your space.
It's functional yet elegant. It can make your room look well thought out with the colour combinations and fabric choice. I chose the lighter grey to give my already grey room a pop of colour, but yet not too drastically different. You can choose how you want to use an ottoman in your room design.
Storage
Our ottoman has a storage component where we can store things inside. This really helps as we want to be neat and yet need a place for storage. You can place your kids' toys or blanket, or just random things you need.
At my parents, we store pictures in the ottoman so it's like a treasure chest whenever we open it and find old pictures of ourselves or other family members. It's a good time to ask questions about our family history and to learn about different stories of our past.
Footrest
This was the main reason why we bought our ottoman, to use as a footrest. Whenever we watch a movie, we felt as if we were missing something. Now that we have the ottoman, it has been a blessing whenever we watch a movie.
It's really comfortable. We love it. We can't wait to watch a movie and just relax!
Coffee Table
Have you seen ottomans used as a coffee table? Pinterest have a ton of ideas of how to style your ottoman as a coffee table. The most popular ones I've seen are they'll place a tray on the ottoman and then other decorations on it such as plants or coffee table books.
Picture from Pinterest:
Extra seating
Why not use the ottoman as an extra seating? When you have people over, it would be perfect for others to sit on. This gives you the ability to invite a few people over without worrying about the extra chairs you might need.
It's also really light (depending on the size and storage) so you can move it to different spaces for extra seating to fit the needs of your guests.
What kind of ottoman do you like? There are so many designs, shapes, height, and whether or not there is a storage element to it. Please let me know in the comment section below.