Going on a day trip sounds like a great idea given how travel can be challenging now during a pandemic, especially with a toddler.
Checking out the areas near you would be a great way to know and experience where you live. It's funny how sometimes tourists who visit have been to more places around Canada than we have though we lived here for so many years.
Yet, when we travel to places like Singapore and Japan, we planned to see many different cities while we are there.
This is a good time to go check out what is around you, with safe distancing of course.
Exploring the local areas around you on your day trip can be a great experience for your toddler and yourselves as well.
In this blog post, I will share some tips on how to plan and prepare for your day trip, especially when travelling with a toddler.
Pin this for later!
Here are 9 day trip tips when travelling with a toddler:
BY CLICKING THE LINKS AND MAKING A PURCHASE, I MIGHT BE EARNING A SMALL COMMISSION AT NO ADDITIONAL COST TO YOU. PLEASE SEE OUR FULL DISCLOSURE FOR MORE DETAILS.
1. Do research on where is children friendly
When planning travel and day trips, it is important to keep this in mind. Do research on places that are children friendly (for the most part).
With a toddler, it can be challenging to find places that are 100% child proof, but with you watching them, you can make the decision whether the place you're interested in is worth it.
For our half day trip, we decided to visit Crawford Lake.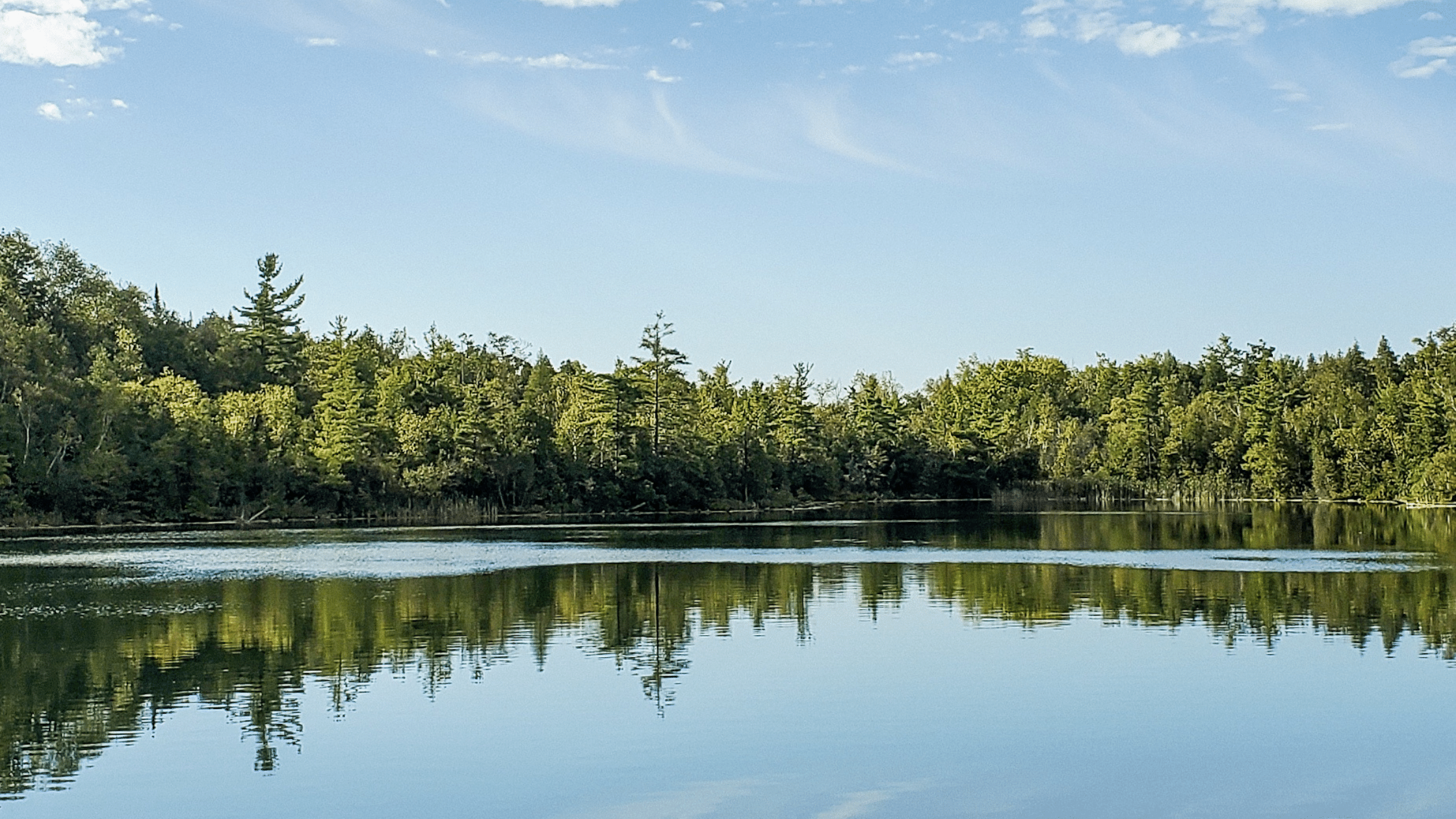 We've been to lakes and ponds near us such as Lake Wilcox and also Toogood Pond. So, visiting a lake is not a new thing for our toddler. However, with the trails and beautiful Crawford Lake, we thought that it would be nice to take her there as a change of scenery.
Depending on where you are interested, you can check out what activities they might have for kids.
One of the tasks that I always do when researching is to look at the reviews of what other families are saying. You can insert the name on Google and click on the review button to read more about other people's experiences.
This helps me decide whether a place is good to take my toddler or not, besides looking at the pictures.
2. Plan your day well
Planning your day will help everyone know what the schedule is and follow accordingly. Having a rough schedule of where you need to go and what you're going to do will limit stress during the day.
Here are some factors that you may consider:
Snack and meals time
Opening hours of the places you want to visit
Travel Time
Nap times (and where)
Be sure to leave more time for each activity. Sometimes getting into the car in the morning can be an adventure in itself with a toddler. You know what I mean.
When we were planning to go to Crawford Lake, it was a very simple plan.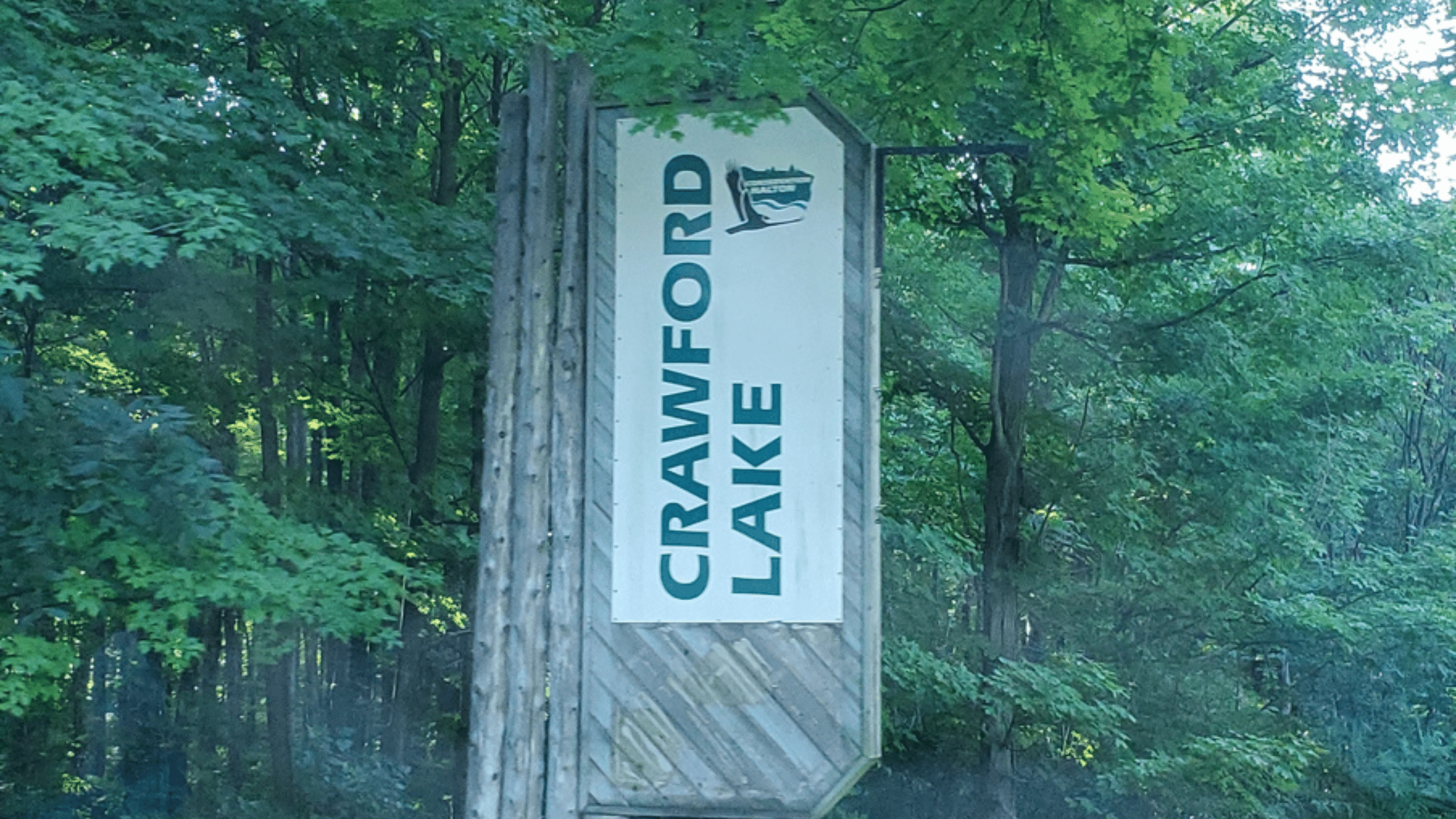 The night before: Prepare Sushi lunch. I'm not an expert in cooking so I included rice, carrots, crab meat, and cucumber.
(Half) Day trip day:
7:30 a.m. Pick up my sister and grab breakfast on the way to Crawford Lake
8:30 a.m. to 9 a.m. Arrive at Crawford Lake
9 a.m. Sign in and walk around the trail in Crawford Lake
11 a.m. Have lunch
12 p.m. Head home and let my daughter nap in the car
If she does not nap anymore, I might take her to visit the African Lion Safari in Hamilton. That would be a whole day's trip. If anyone has any ideas on where their toddlers can nap while out on a day trip, please let me know. I'm not sure if my daughter naps in a stroller anymore as she is so excited to explore and have new experiences.
3. Decide whether it will be a surprise or not
The decision whether the day trip will be a surprise or not a surprise is up to you, the parent. There are few benefits and challenges with both, but how every child reacts may not be the same. You know your child best.
If you decide to tell them about the day trip and get all excited about it, they might be really pumped about it and not sleep well the night before. I find that it is harder to put my daughter down for a nap if I tell her that she needs to nap so that we can go see her cousins after she wakes up.
It may not be the best decision for us.
However, some kids find it really helpful to know what is happening in advance. They can prepare themselves for it to experience the day trip. Giving them a full run down of the day might help it go smoother.
You can also do both where you talk about where you will be going during the week prior, but not get them riled up the night before the day trip. All of you will need as much rest as you can.
4. Think about transportation options
Depending on how far the destination is, you will want to think about how to get there.
If you have a car, you can drive there. Or perhaps you prefer taking a bus or train to get to your destination.
Due to the current pandemic that we are in, I would highly recommend taking your own car or renting a car so that you'll have more control of social distancing. It will be less people to be around (as compared to a public transportation).
You can rent your car through the Rakuten site and get cashback. If you sign up through my (affiliate) link, you can get $5 additional cashback after spending your first $25. There's companies such as Enterprise, Budget, Dollar Rent-A-Car, and quite a number of others to rent from.
5. Plan ahead for meals and drinks
As part of planning, it would be good to do some research for meals.
You will want to see what restaurants are around the area, and if any have kid friendly meals. If nothing fits your palette, you might want to bring your own food since it's only a day trip.
Don't forget about snacks for your toddler and yourself too. This would be really helpful if anyone gets hungry on the way there, between meals, or on the way back.
Pinterest have many ideas on picnic food ideas that you can make, be sure to check them out before your day trip.
Also, it'll be nice to remember to bring your choice of beverage if you are packing all your snacks and meals.
6. Pack a bag of necessities for your toddler
Even though this is a day trip, it is still important to pack things for them.
Here are some items to get you started:
At least one extra set of clothes (and socks if needed)
Snacks
Water Bottle
Diapers (if they're still wearing one)
Hat/Sunscreen/Insect Repellent
Think about what your toddler needs on a daily basis, but that you'll need to bring with you since you will be away from home. Also, if you plan to go swimming, I would recommend to bring your own towels as well.
I would highly recommend for you to bring most of the items unless you plan to buy certain things at your destination.
7. Remember to pack for yourself too
Don't forget about yourself too. Think about what you may need during your day trip.
Here are some ideas:
An extra set of clothes
Water Bottle
Snacks
Sunglasses/hat
Pads (if your period is coming soon, or just an extra if someone in the group needs)
It's so easy to prioritize our toddler and forget about our own needs. It's better to think ahead and be prepared for this day trip.
8. Prepare for entertainment options for your toddler on the road
When toddlers get bored, they either get creative and find things to play with or get really fussy.
While travelling, they are stuck in their seat for a long period of time. They might want to have things to do and entertain themselves.
Here are some ideas how to entertain them:
Look what's outside the window
Singing songs
Eating Snacks
Games such as The Animal Game
Reading Books
Looking outside the window and naming things out can be really fun for the toddler if they have not seen something before. You can point out different animals you see, planes in the sky, or even different cars driving by. This game is also called "I spy with my little eyes".
You can also sing some songs with your toddler. Singing songs such as Wheels on the Bus, or Down By the Bay can be really fun with toddlers along with all the actions and rhyming. Familiar songs would be best to engage your toddler in what you are singing with them.
Another game you can play to pass the time is to name different animals. If your toddler likes farm animals, you can sing Old MacDonald. However, if they would prefer animals at the zoo, you can say, "Name 5 animals we can see at the zoo". You can each take turns to name one. Or, if your toddler loves a certain show, you can ask them to name their favorite characters in the show.
Two things I brought my toddler were the Clever Colors Photo Book and the ABC Backpack. It has all the letters in the backpack and seems like it's quite user friendly for toddlers. This backpack is something that I would keep as one of the last resorts if my toddler is not interested in other things.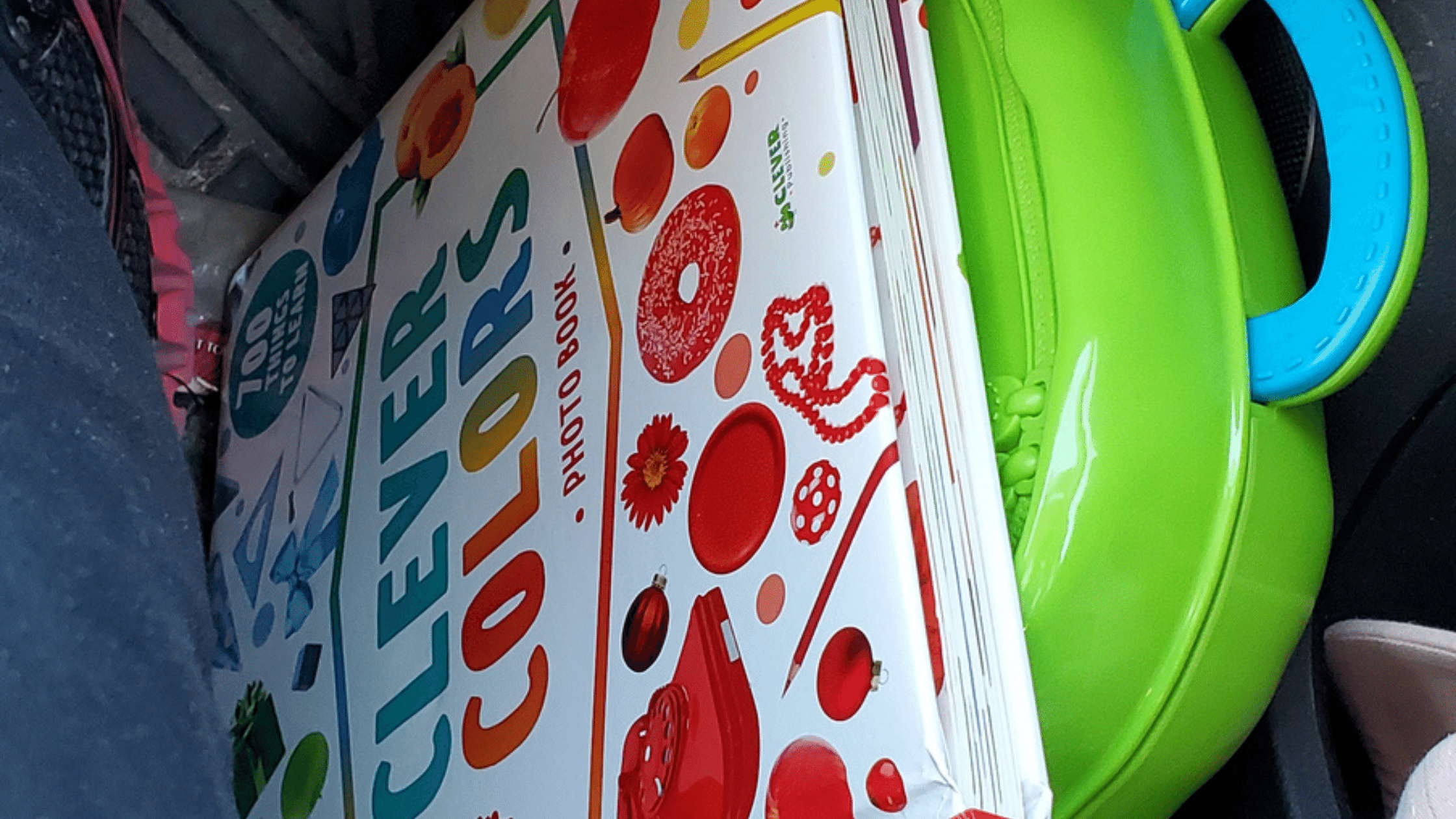 9. Rest well the night before
As I mentioned earlier, it is so important to rest well the night before.
If you need to pack and prepare snacks, try to do it right after your toddler goes to bed.
When you are well rested, you can really enjoy the next day and also have the energy to drive (if you're the driver). Taking care of a toddler uses quite a good amount of energy, so you'll need to rest when you can.
When everyone is well rested the night before, it is with great hope that the next day would start off great.
All the best and let me know where you are going for your day trip in the comments below.
Related:
Thank you so much for reading my blog post on "Day Trip Tips With A Toddler". If you like what you read, please pin the image below and share it with others. Thanks!