Going to the store and seeing all the pretty home decor, then thinking whether I can make the same item for less. You know, DIY home decor does not have to be complicated and you need to think whether it is cheaper to make it yourself or to buy it.
Be aware though, if you do not have the material or skills to DIY a project you see on Pinterest, it might be cheaper and less hassle to buy the home decor item. Not this one, this DIY home decor item is pretty simple.
I am so excited to share with you this very simple project. You do not need any artistic ability to do this DIY home decor.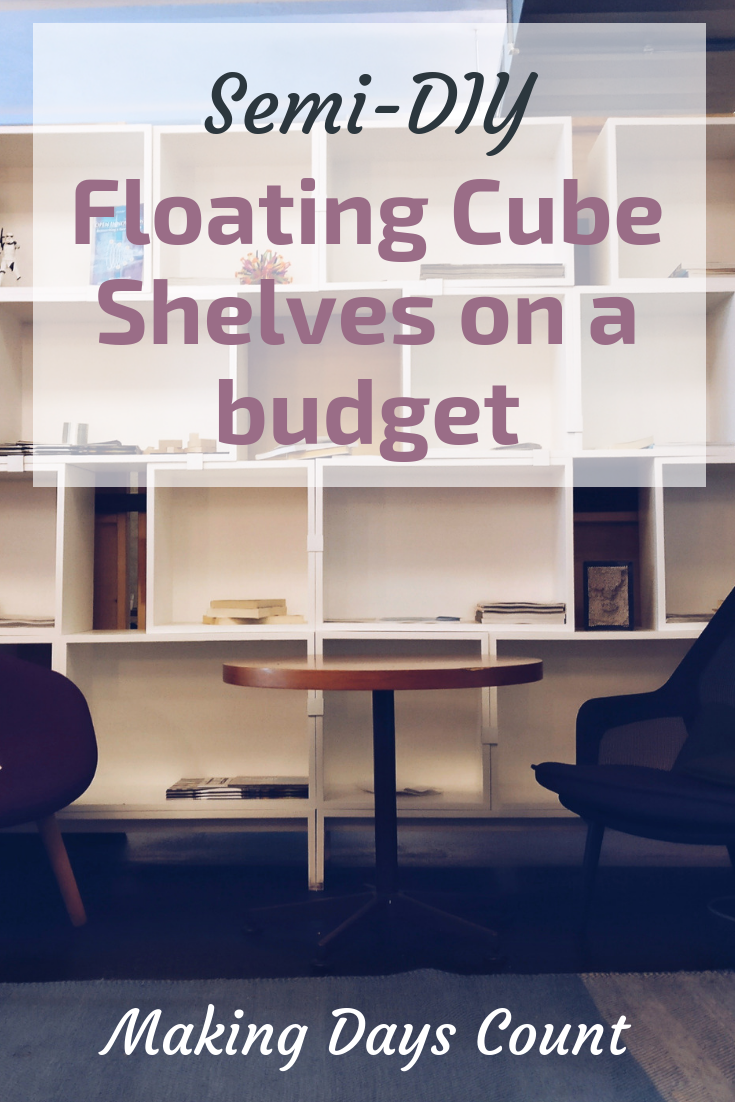 BY CLICKING THE LINKS AND MAKING A PURCHASE, I MIGHT BE EARNING A SMALL COMMISSION AT NO ADDITIONAL COST TO YOU. PLEASE SEE OUR FULL DISCLOSURE FOR MORE DETAILS.
Here is the story: I was at Value Village one day and found this set of cubes that reminded me a lot of the box floating shelves at Walmart. They were pink and looked as if someone tried to paint it, but didn't really take care of it. I grabbed them right away as they looked like they were in great shape, and might just need a paint job.
They were $4 for all 3 boxes.
It was a steal. If you buy it new, it might be 3 to 4 times the price.
So I thought about what I needed to make it look nicer.
Here is what you need:
Floating Cube Shelves
Sander (optional)
You can get these items (except the box shelves and sander) at the dollar store, but I have linked them if you would like to buy them online.
Some places that you might find unfinished floating cube shelves are art stores such as Michaels or JoAnn's. I would try the thrift store first if possible. You'll never know what you will find until you get there.
Let's get started on this DIY Home Decor Project:
First, you want to clean the floating cube shelves. You can sand it down if you want, but I am just going to clean it with a cloth to wipe away the dust or any dirt on it.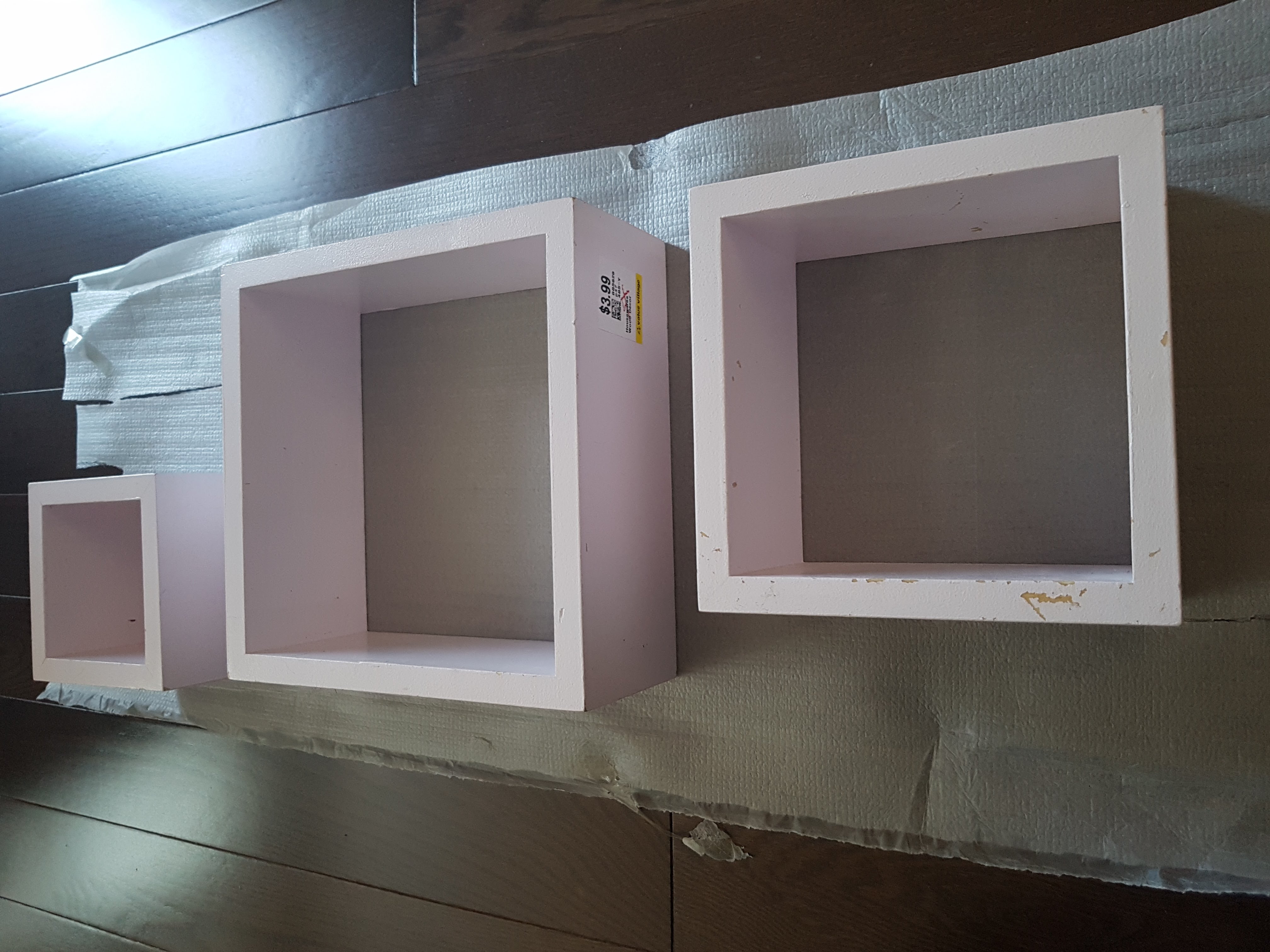 Next, put the boxes on a surface like a box or flyers that you do not mind getting dirty. This will help when you are painting and leaving the boxes to dry.
Start painting the box in the acrylic paint (in the colour of your choice). I chose black because I like the simple look and am thinking to put it on the wall where it will look nice against either my grey or white walls.
After the first layer, leave it to dry and continue to put more layers of paint until you are satisfied with the look.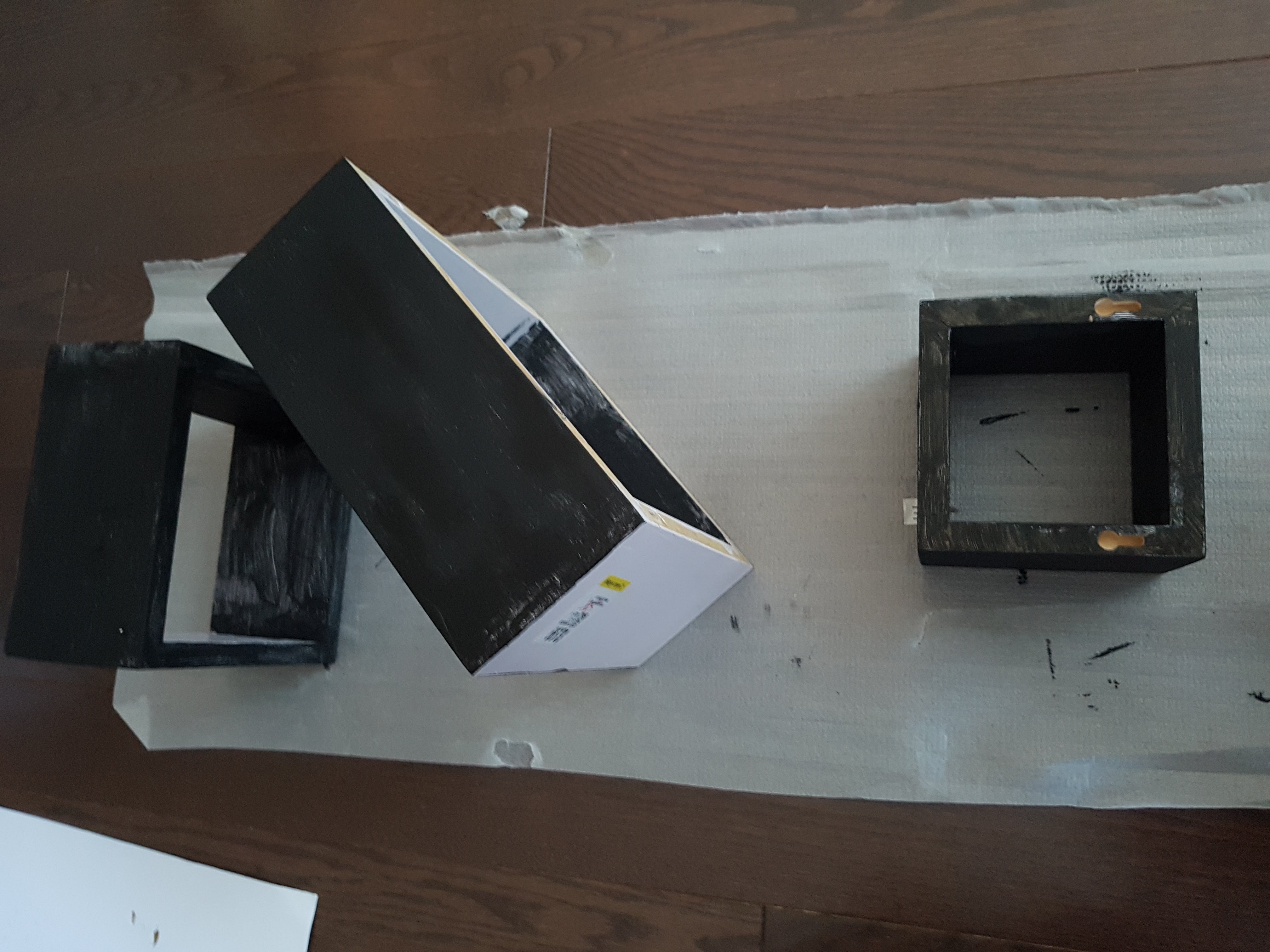 When you are happy with the look, put it up on your wall. Right now, I have not decided on where to put these floating cubes shelves.
Here is where I placed it for now:
With a little bit of elbow grease, you too can make this DIY home decor project very easily. If you do make something similar, I would love to see it. Please tag me on Instagram @makingdayscount to show me your awesome creations.
Related:
If you like this post, I would love for you to share it. Pin this: