DIY: Paper Teapot Favours
At my friend's bridal shower, we made these paper teapot favours that contained tea bags inside. It was inspired by Alice in Wonderland sort of tea party idea. I came across this printable on Pinterest (http://eng.ohmyfiesta.com/2014/10/shabby-chic-teapot-free-printable-boxes.html) and thought it would so nice to use it as a favour at my friend's bridal shower.
BY CLICKING THE LINKS AND MAKING A PURCHASE, I MIGHT BE EARNING A SMALL COMMISSION AT NO ADDITIONAL COST TO YOU. PLEASE SEE OUR FULL DISCLOSURE FOR MORE DETAILS.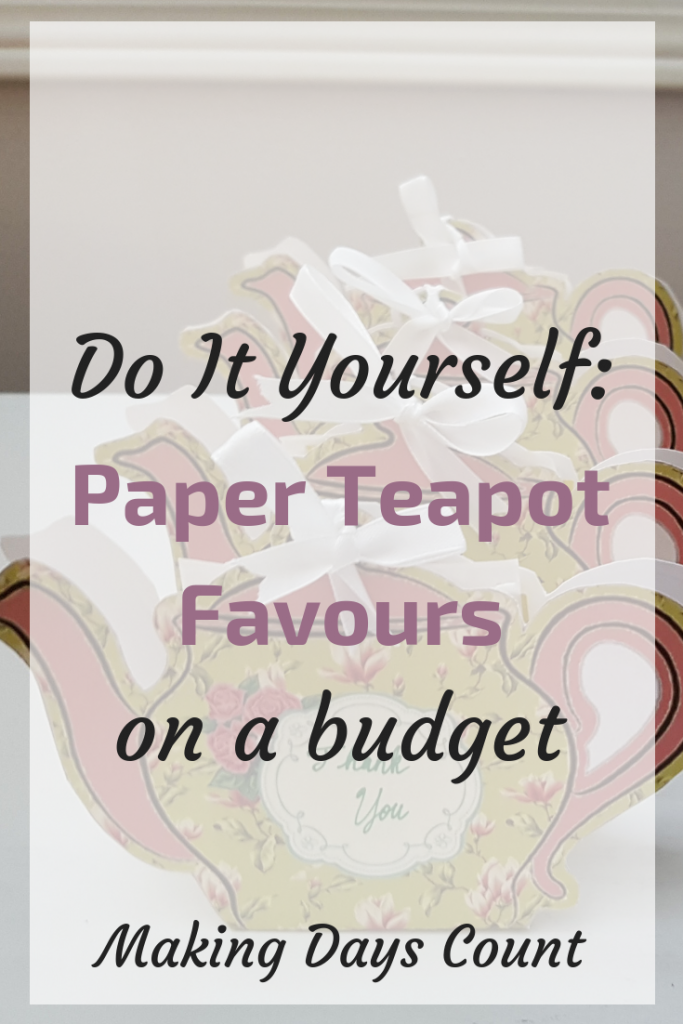 Materials you need:
Paper
Scissors
Hole Puncher (One hole punch, if you need [Affiliate Link])
Ribbon
Tea bags
Markers
Small plastic bags (optional, for non-packaged tea bags) [Affiliate Link]
Here are the instructions:
First, you need to know how many you need to make.
This does take time so you want to be sure that you will have time to make each and every one of the teapots.
Next, print the teapot template on paper.
I printed them at Staples because I only have a Black and White printer at home. I also wanted it to be a thicker paper than regular printing paper due to the durability of the paper when placing tea bags inside.
Third, follow the outline and cut out the teapot
Try to cut as close to the line as possible. If you would like to cut out the handles too, you can choose to. I wasn't sure if the paper was going to be flimsy if guest holds the teapot from the handle.
Next, fold and glue the teapot together following the lines
It's pretty easy with this one. Fold all the lines and glue the sides carefully. Try to make them as straight as possible.
Fifth put packaged tea bags in the teapot
If they are pre-packaged, you can just put them in the teapot. If not, you should put them in small plastic bags for cleanliness purposes.
Finally, punch a hole at the top and tie a ribbon to secure everything together.
You can be very creative in which you tie the ribbon at the top. I got the ribbon from the dollar store.
P.S. Write a message in front of the teapot if you would like to.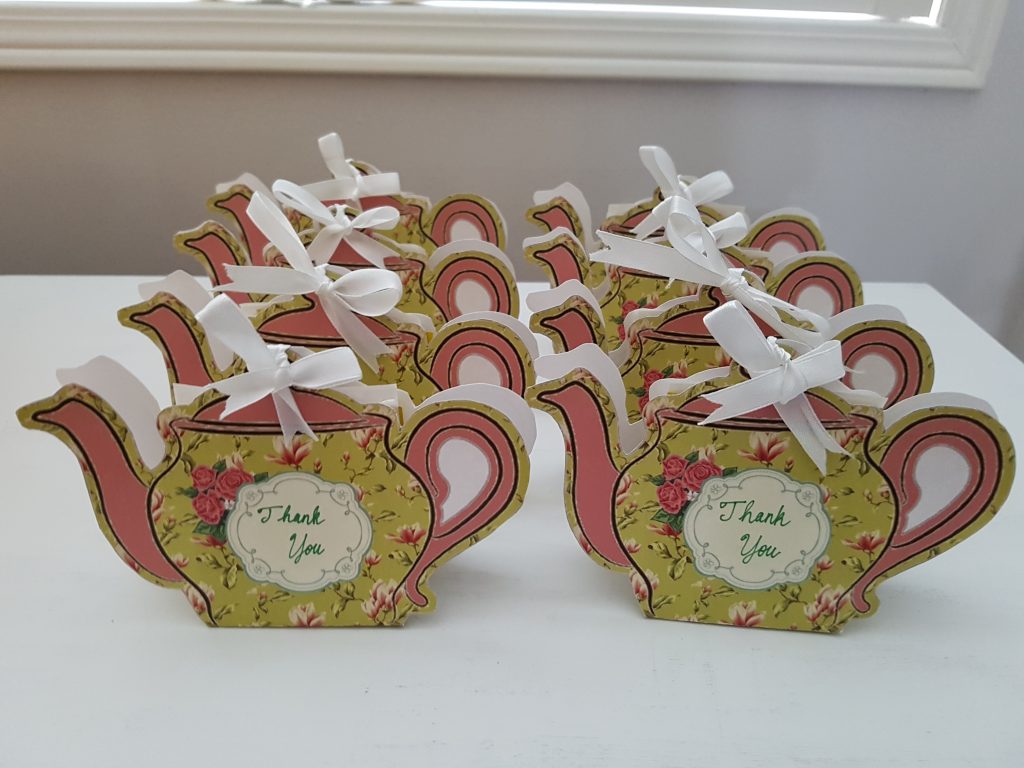 Related:
Shop other favour boxes: