Wedding season is upon us and Pinterest has tons of ideas of how beautiful and gorgeous weddings can be. If you are like me, you also love all the pretty things but do not want to spend so much money to have these.
What do we do? We try to do it ourselves. Sometimes it turns out okay, sometimes not at all.
However, when it comes to calligraphy, it can be hard to just wing it. Also, I am a little busy with a baby so needed to come up with a hack.
One of my friends is getting married soon and I wanted to do something special with their wedding card. I thought of having faux calligraphy of their names on the envelope.
You might think that it's a bit extra, but I also did the same for the envelopes that we gave out with our wedding invitations many years ago. So, why not?
You can do this on any size paper as long as your home printer can handle it.
Pin this for later!
Here are the steps for my Faux Calligraphy envelope:
BY CLICKING THE LINKS AND MAKING A PURCHASE, I MIGHT BE EARNING A SMALL COMMISSION AT NO ADDITIONAL COST TO YOU. PLEASE SEE OUR FULL DISCLOSURE FOR MORE DETAILS.
What you need for this project:
First, measure your envelope and set the page setup in Microsoft Word to be the exact same size.
Mine was 5″ by 7″. In Canada, we measure by cm so it is 12.7cm by 17.78cm. If you are unsure of how to go to Page Setup in Microsoft Word, please look online for more information.
After you press "apply", this is what your document could look like.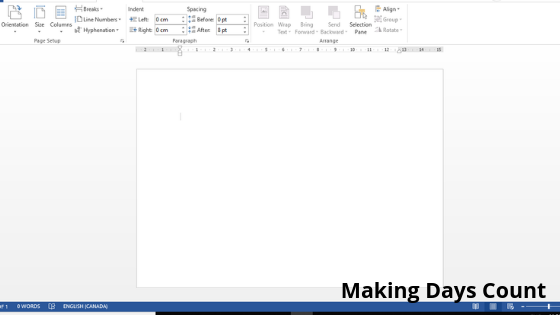 Second, write the words you want and align them accordingly.
I am printing my friend and her husband-to-be name on the envelope. In this picture, I am using pseudonyms for their privacy.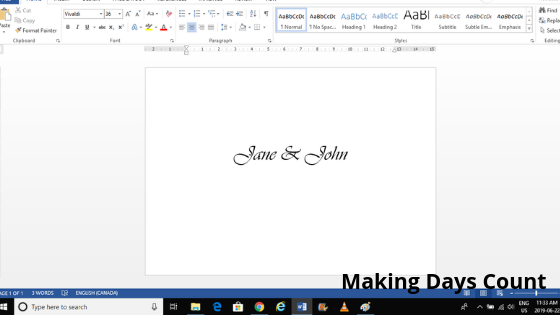 The names Jane and John were typed out and centered. I have used the font Vivaldi and font size 36 for their names. You can play around with different fonts to see what you like.
Third, I want to do a draft printing test (or three tests).
I measured the envelope I am going to print on against a blank piece of paper.
In the next step, I cut the paper to the same size as the envelope and drew two lines to resemble the back of the envelope.
My printer has a separate tray for manual size. Please check where the bypass tray is for your printer. If you're unsure, you can always search for your printer and model online to see where your bypass tray is.
Before you press print, be sure to choose the manual or bypass option in the advanced section of your printer properties.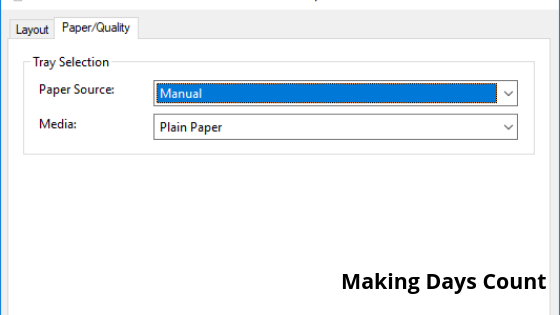 Test 1: Failed due to facing wrong side and also printed vertically instead of horizontally.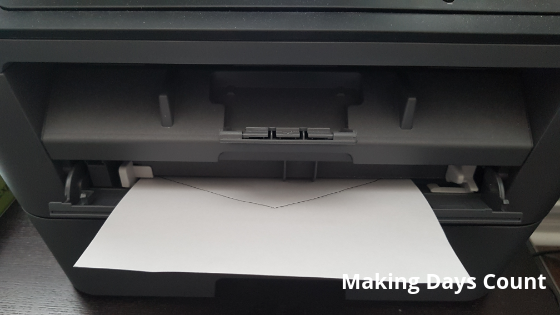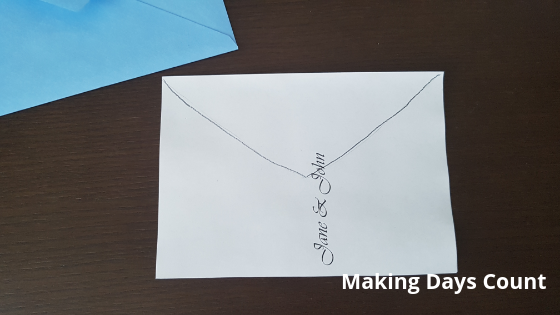 Solution: Now that I see how it prints, I am going to turn it around with the paper facing the right way.
Test 2: Failed because I forgot to adjust the bypass paper setting. I should have seen it the first time. Learn from my mistakes.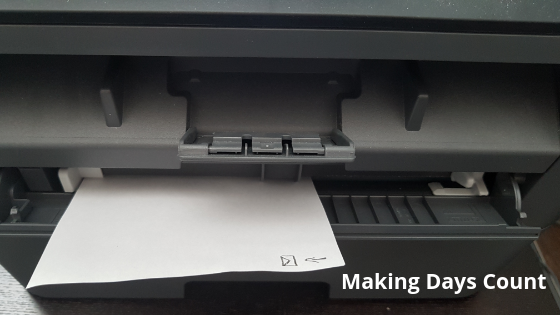 Solution: Adjust the tray to fit my paper perfectly.
Test 3: Success – third time's the charm.
Fourth, print on the envelope
This time, I'm smarter and adjust the paper tray and my faux calligraphy printed perfectly.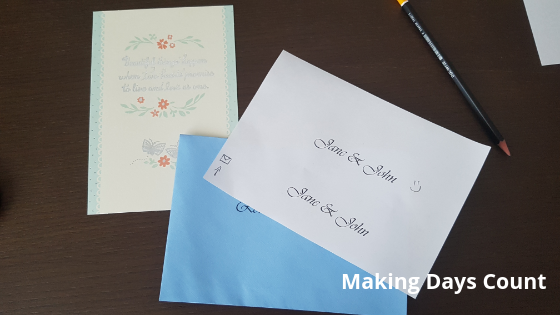 Related:
Thank you so much for reading. I hope that this tutorial was helpful. If you like what you read, please pin the image below and share it with others.