Do you ever wonder where to get fake/faux flowers on a budget? Whether you are allergic to flowers or are too busy to take care of real flowers, I got you covered.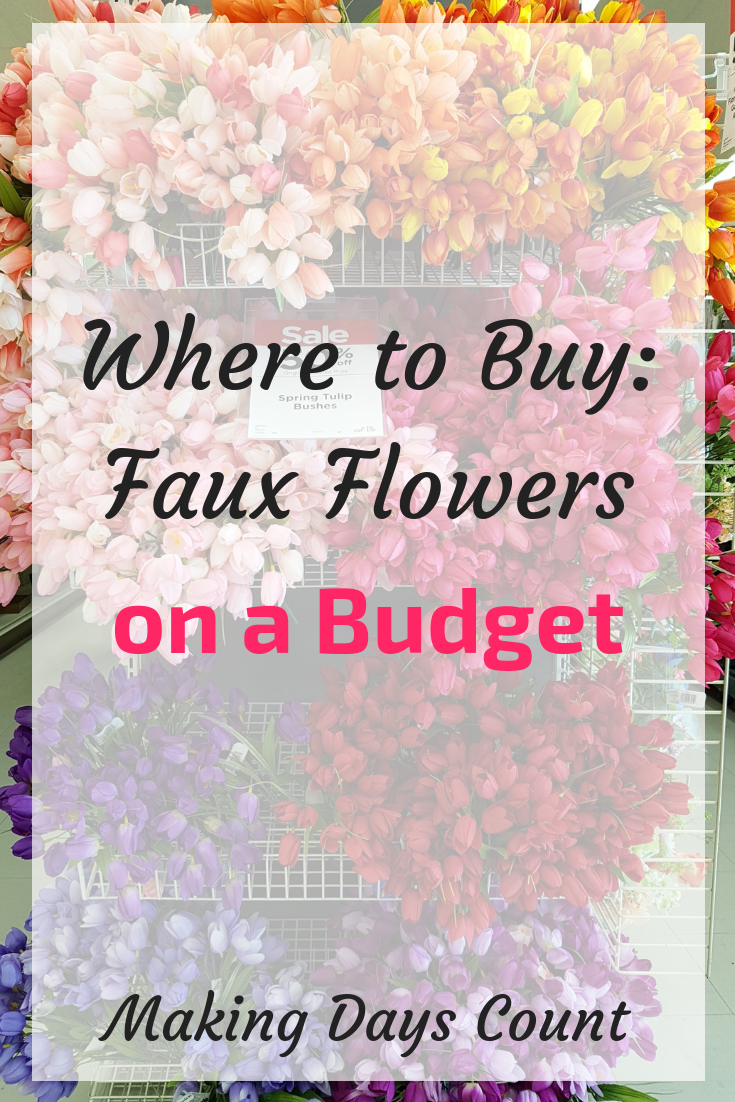 People buy flowers for these reasons:
for home decorations
their wedding
an event or party
 as a gift to another person
workplace decor
DIY projects
candlelight dinner
and many more


BY CLICKING THE LINKS AND MAKING A PURCHASE, I MIGHT BE EARNING A SMALL COMMISSION AT NO ADDITIONAL COST TO YOU. PLEASE SEE OUR FULL DISCLOSURE FOR MORE DETAILS.
The benefits of having faux flowers are not needing to put the effort into taking care of them due to busyness, stay beautiful for a long time, and it's quite realistic looking if you get good quality ones.
Here are 6 places where you can get faux flowers on a budget:
Some of these places might be surprising to you.
Ikea
You can buy furniture for your house at Ikea, but did you know that you can also buy artificial plants and flowers? Check out this peony for only CAD$1.99. (Please note that prices are accurate as of the posting date).
What is great about Ikea is that they'll incorporate these faux flowers and plants in their display so that you can get some inspiration of where to place them in your home.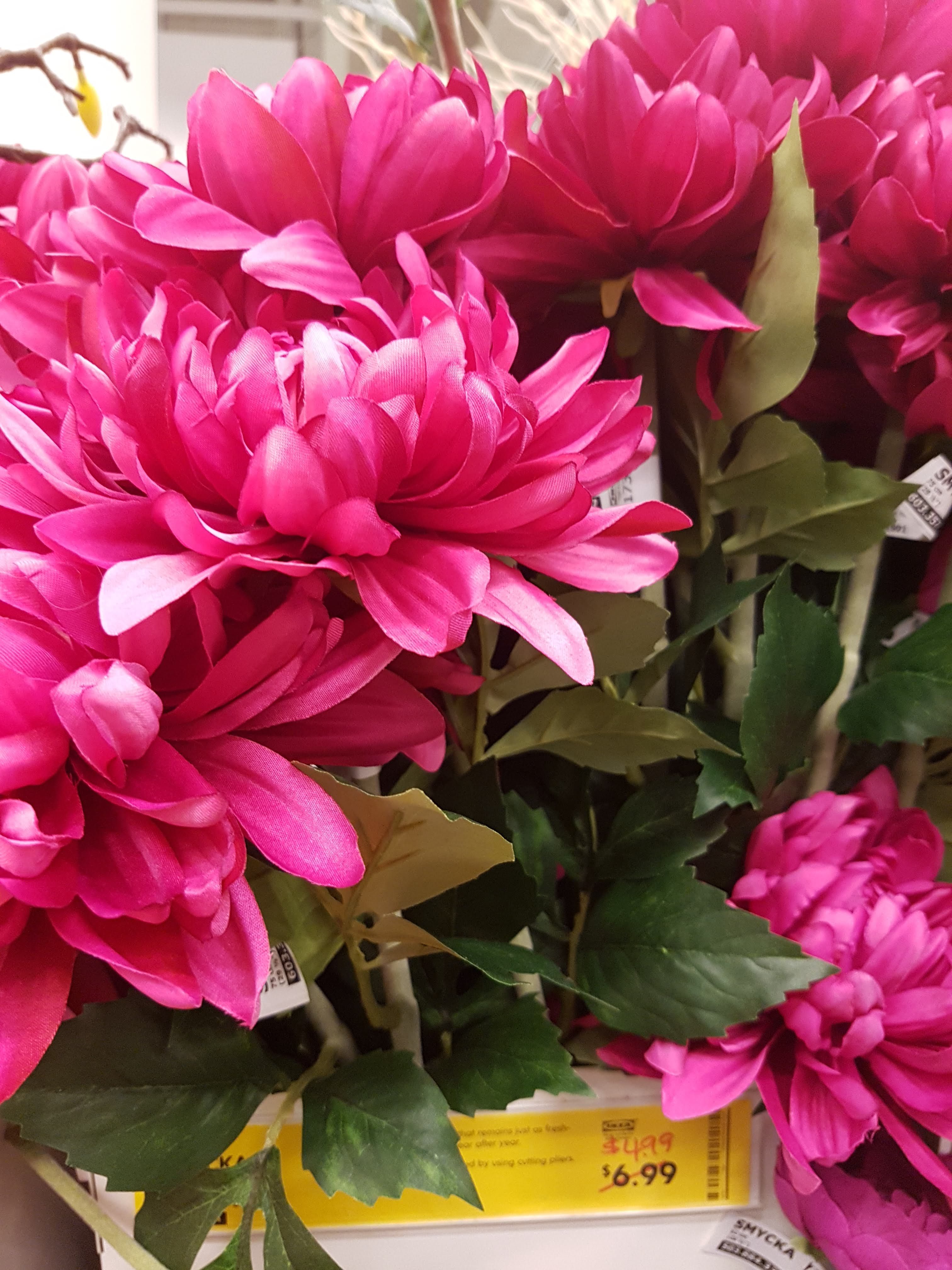 You can look online to see if the Ikea near you has the flowers you are looking for, before going in to find out that they sold out of the flowers at your location.
Dollar Store or the Dollar Tree
The dollar store usually has a variety of flowers available for you to purchase. I believe that you can order them in bulk online at the Dollar Tree (though this option is not available to Canadians).
My concern with the dollar store flowers is that they might not be of good quality so you want to feel them before purchasing them. Check that the seems are not coming out or that the petals are still intact.
Michaels / JoAnns (with coupons, of course)
At certain times of the year, Michaels will have different seasons of flowers on sale.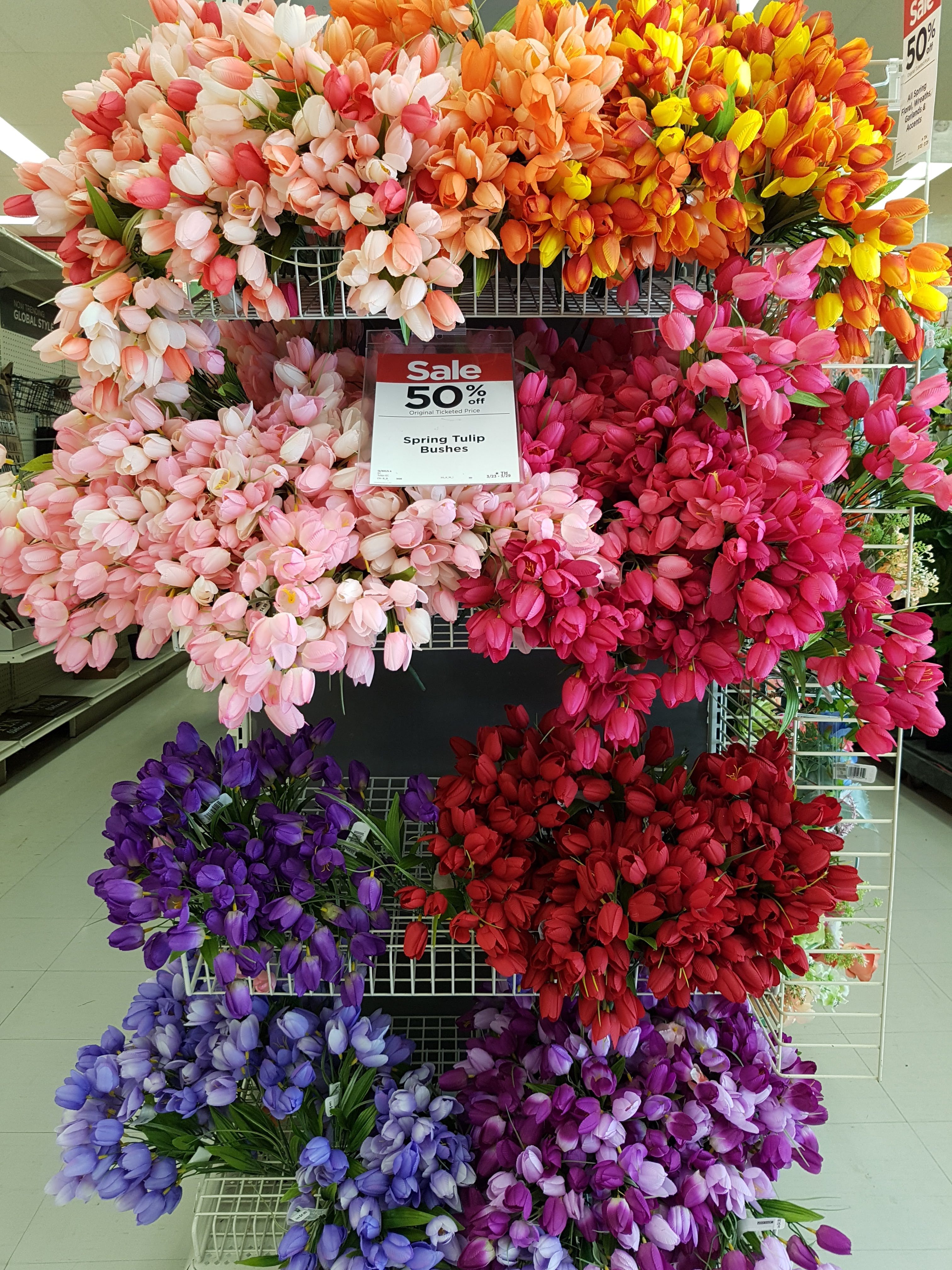 Not only they are pretty good quality when it comes to their sales, but it's also an amazing bargain with the combination of quality and price.
Pay attention to the flyers if you are looking for good quality faux flowers.
Walmart / Target
With department stores such as Walmart and Target, you can find faux flowers on a budget like this pot of orchids or this silk rose flower arrangement.
Some come in a bouquet and some individual pieces. Mix and match to see what you like best for you.
Home Sense / Tjmaxx
Home Sense can be like a treasure hunt. Sometimes you go there and they changed their inventory based on the seasons, or you cannot find anything because they are sold out of the item you were looking for.
Same with flowers, know when they receive their new shipment or go earlier during a weekday to see what types of faux flowers or plants you can find.
If you do find beautiful faux flowers, please tag me on Instagram at @makingdayscount. I would love to see what you find.
Amazon
Last, but not least, Amazon.
Amazon has faux rose bouquets for under $20, or peonies for around the same price.
Browse around to see the reviews of the places before you order them as there is not a physical store where you can see the quality of these faux flowers.
Which of these places would you check out first for your faux flowers on a budget?
Related:
Pin this!