M went to Charlotte for a business trip and I went with him. I had some holidays that I could take so I decided to go with him. It was our first time and so I did a lot of research of where to go and what to eat. We went in March 2017 and the weather there was just perfect – warm and sunny.
If you're booking your flight and hotel with Charlotte, I highly recommend Expedia as we booked ours with them.
BY CLICKING THE LINKS AND MAKING A PURCHASE, I MIGHT BE EARNING A SMALL COMMISSION AT NO ADDITIONAL COST TO YOU. PLEASE SEE OUR FULL DISCLOSURE FOR MORE DETAILS.
Here are places we visited during our 4 days trip:
Charlotte Hornets vs Cleveland Cavaliers game
Charlotte Premium Outlet
Billy Graham Library
7

th

 Street Public Market
Amelie's French Bakery and Café
Another Broken Egg Café
Charlotte Hornets vs Cleveland Cavaliers game
M and I enjoy watching basketball games – well, I learned to. Since we are from Toronto, we watch and support the Raptors. I think I've been to two games and they were both exciting to watch.
Since we were going to Charlotte, M was curious to see if there was a basketball game we could watch and found out that the Hornets were playing against the Cavaliers who were champions last year. We monitored the prices online and waited for it to drop. We were able to get two tickets at a reasonable price – around $100 for two of us.
The day of, it was really exciting. We even brought teal t-shirts to support the local team. Even though they lost, it was still an exciting game and I would recommend you watching a game if you're interested in watching basketball games in person.
You know how they usually have performances during half-time? There was this one where a lady was stacking plates above her head.
Overall, it was a fun evening with close calls and amazing performances.
Charlotte Premium Outlet
If you are interested in shopping, there are so many shops here that you can check out. It's quite close to the airport so you can decide to come before you go to or after you leave the airport. I bought my purple velvet dress here. I was really happy with the selections that this outlet mall has.
Billy Graham Library
This one was an interesting experience. If you don't know Billy Graham, he is a Christian who went to different places around the world to share the Good News. The library is basically like a museum in a way where you walk through different exhibits where you learn about how God used him.
It's interesting because there was a talking cow, different media opportunities that he was given, and the role of other people such as his wife's influence on him and his ministry. There was a variety of information presented in various formats: videos, pictures, actual artefacts, etc.
There was also a garden where his wife was buried. I love the words on her grave: "End of construction – thank you for your patience". It was such a beautiful phrase that we are all still in the process of ever learning and hopefully becoming better versions of ourselves.
7

th

 Street Public Market
This place is mainly a food court. It has different vendors selling a variety of delicious food ranging from pizza to sushi. They have tables both indoors and outdoors. When you order, they'll give you one of the stands with numbers and will bring you your food when it is ready.
We ordered a pizza and burger:
They were both pretty good. I was really impressed so I highly recommend you checking them out. There is parking in the next building. You can validate your ticket inside the market. Just ask one of the cashiers that they'll point you to a machine that is beside the ATM machine inside the market.
Amelie's French Bakery and Café
We went to check out Amelie's café for lunch. The food was good and the decorations were eclectic. The chairs are purposefully not matching with each other and the items on the ceiling and wall throughout the place feels really whimsical.
It was an experience in itself with high-speed Wi-Fi, we were able to hang out and yet be connected to the online world at the same time. I was mostly checking my messages because I didn't have an international data plan. Amelie's French bakery and café is a pretty nice place to eat, relax, and chat with friends.
Another Broken Egg Café
This was the first breakfast place we went to at Charlotte. It was a small little café in Ballantyne that provided great service and yummy food. We truly felt that the hospitality the servers provided was an excellent way to start the trip in Charlotte.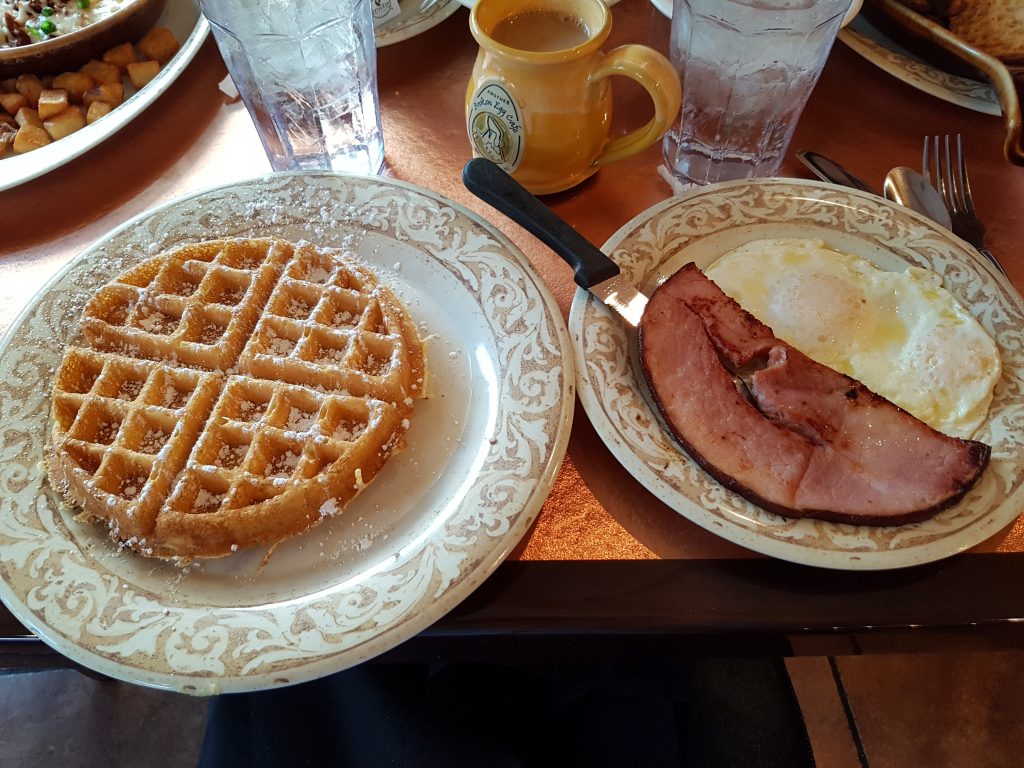 I was really happy with these places we've visited. It gave me different perspectives of Charlotte and maybe we'll visit sometime again.
Hotel
We stayed at Aloft Charlotte Ballantyne. The room was really nice and clean. I can't tell you how many Flip or Flop, or Fixer Upper episodes I've watched in this room.
The hotel's service is pretty good too. If you choose to save the environment by skipping a day or two for housekeeping, they'll give you a voucher in which you can use to receive a free breakfast in the lobby.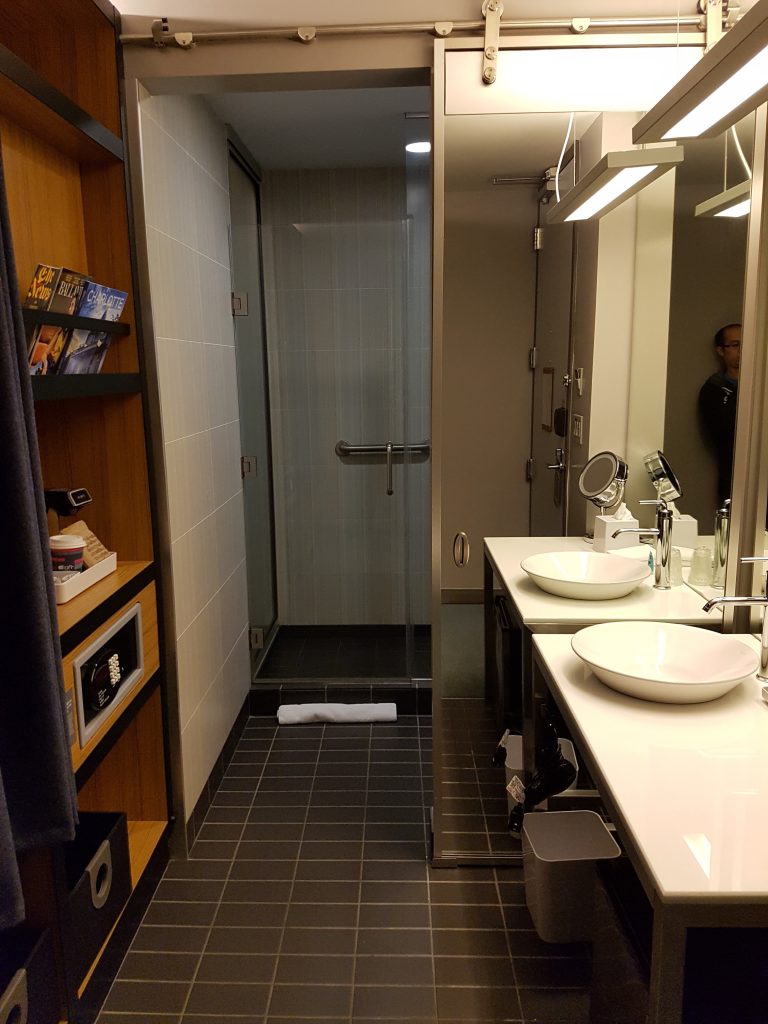 If you have other place suggestions, please let me know in the comments below.