Half Day Itinerary in Engelberg, Switzerland
BY CLICKING THE LINKS AND MAKING A PURCHASE, I MIGHT BE EARNING A SMALL COMMISSION AT NO ADDITIONAL COST TO YOU. PLEASE SEE OUR FULL DISCLOSURE FOR MORE DETAILS.
I was travelling around Europe with the Eurail pass and decided that I wanted to check out the Mount Titlis in Engelberg, Switzerland.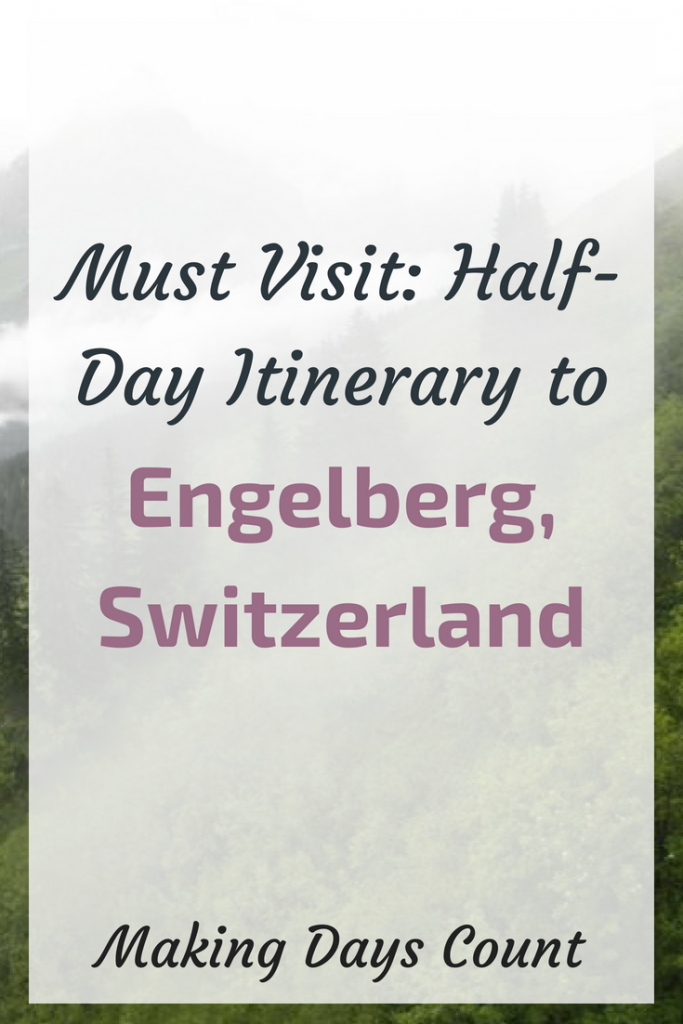 If you are a fan of skiing, snowboarding, or hiking, this place is amazing! I'll talk more about it in a bit.
Mount Titlis wasn't a random place that I wanted to check out. My parents brought me there when I was six and I wanted to remember it as an adult so I decided that I must go since I was travelling around Europe.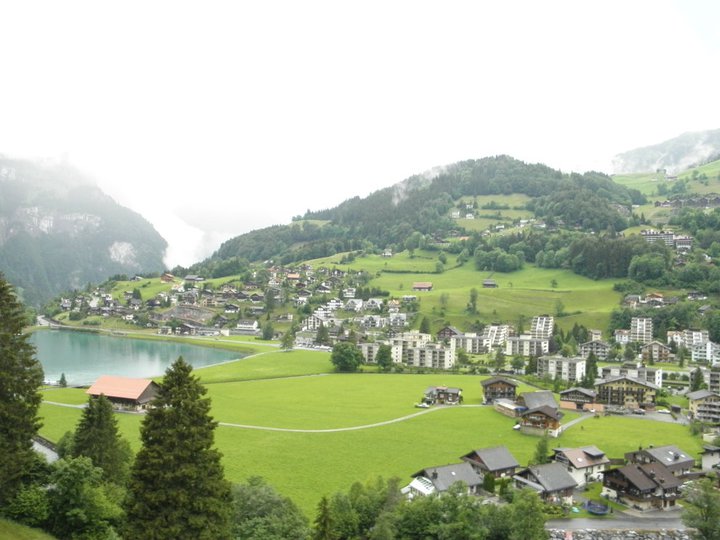 Take a train or drive to Engelberg
The closest international airport is Zurich. You can fly there and then take a railway to Engelberg, or drive if that is what you prefer. I used the Eurail pass to get to different countries in Europe so I took the train from Freiburg, Germany (I was doing an exchange at Freiburg) there.
Take the Titlis Rotair
Going up the mountain in a cable car can be very exciting especially when you can see the beautiful views under you and the snow-covered mountains above you. It takes a while to get to the very top. Hopefully, you encounter good weather, so that you can take really good pictures.
Here are some of the pictures I took in the rain: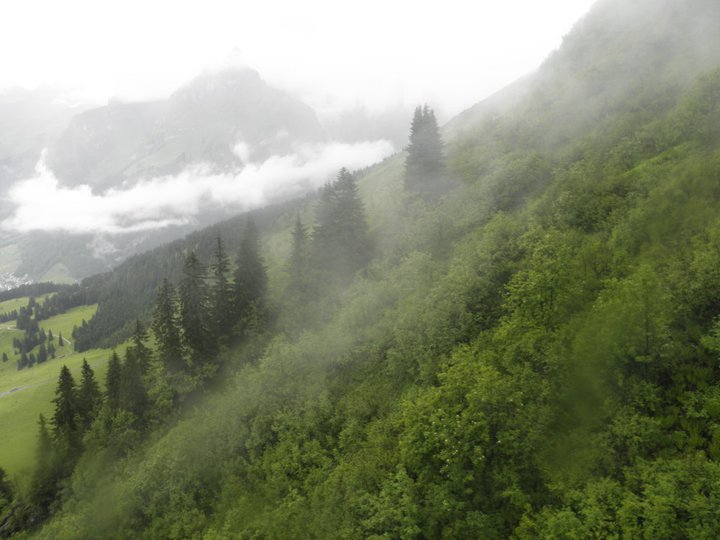 When you get to the different levels, you can decide whether you want to ski, snowboard, build a snowman, or check out their ice sculptures.
Have lunch with a panoramic view of nature and beauty around you. There's also an ice cream bar, to satisfy your sweet cravings. After lunch, you can continue in your activities. Just remember that they do take both Euro and Swiss Franc, but they'll give you change in Swiss Franc.
Dinner at Restaurant Bierlialp (for more information, here is their website)
After a long day of snowboarding, skiing, or just walking around to take in the cold fresh air, dine at this restaurant where the wood stove oven pizza and steak are well known. It feels like fine dining and really relaxing after a physical day up the mountain.
Walk around the town of Engelberg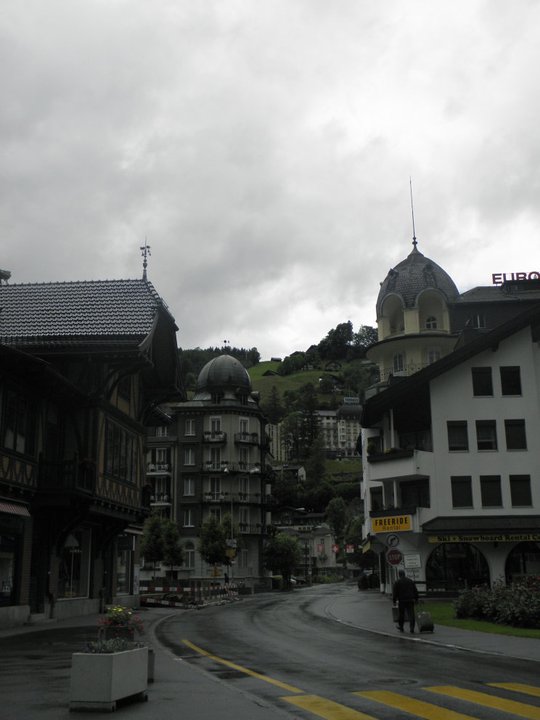 You can do this before or after dinner. Sometimes the shops close early, but you can still walk around and enjoy the town's architecture, quiet life, and relaxing atmosphere.
Related:
Thank you so much for reading. If you're excited to travel around Switzerland or even other surrounding countries, I highly recommend getting the Eurail Pass, especially when children under 12 travel for FREE with a paying adult.