Raise your hands if you are due for a vacation! We work so hard so need to relax a little. You booked your flight ticket to a dream destination and now it is time to tackle the hotel booking. You've looked online and see that there are so many websites that guarantees good hotel deals and one of them is Hotwire. This makes you unsure of the promises they give you and I am here to tell you about my experience.
In this post, I will explore the booking process of Hotwire. I have not been to the hotel yet, but will give a review of that once we go. I was a little skeptical at first, but am go glad that I was able to book a wonderful hotel at an amazing price.
As part of the planning of my trip to Asia, I have also written other posts so far:
I will update them as I go along this journey of planning our first international trip with a baby. This is an exciting time and yet there are so much that needs to be done.
Pin this for later!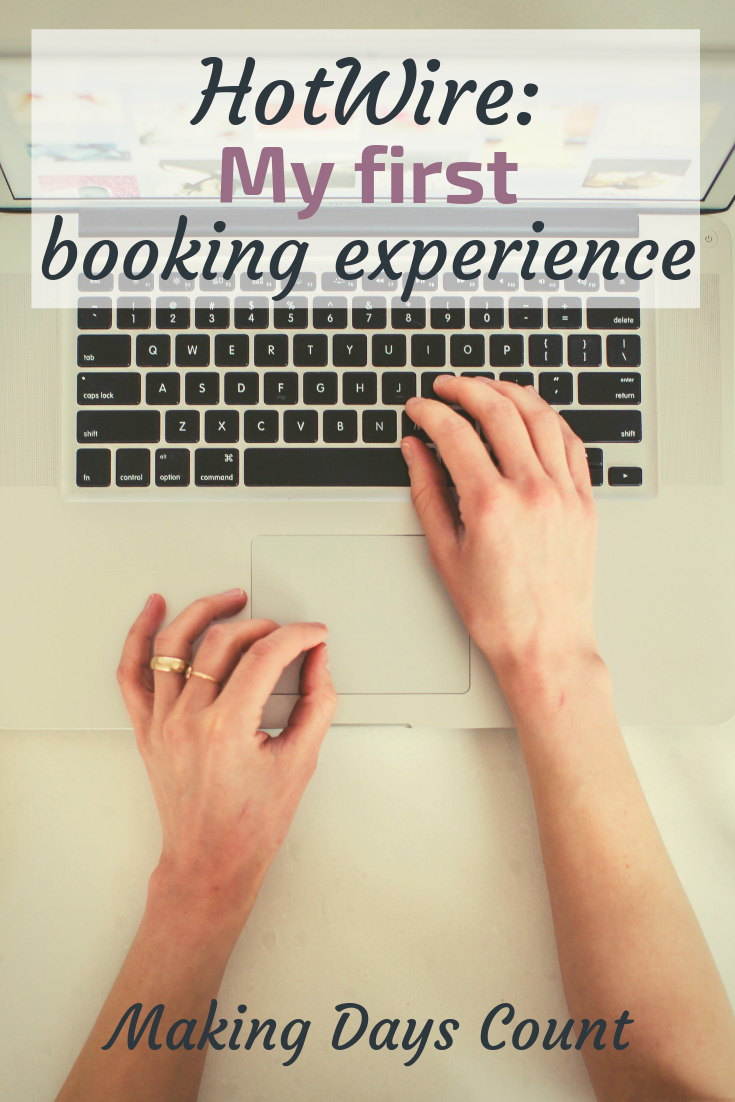 Here is my review of my booking experience with Hotwire:
BY CLICKING THE LINKS AND MAKING A PURCHASE, I MIGHT BE EARNING A SMALL COMMISSION AT NO ADDITIONAL COST TO YOU. PLEASE SEE OUR FULL DISCLOSURE FOR MORE DETAILS.
What is Hotwire?
According to Google, it is a travel website that sells you hotel and travel packages at a discounted price. They are able to do that by withholding the names of the hotels and no refund on the hot rate hotel deals.
Stay tuned to how I saved $346.77 for a hotel in Tokyo, Japan.
The research process
It is very easy to put in the location that you are looking for, the dates you will be travelling, and also the number of people you are travelling with. Once you have entered those information, a list of hotels and hot rate hotels will appear along with the map (if you are using a laptop or computer).
They will tell you the area where the hotels are located and how far they are from your search location.
I wanted to find the best price so I took a risk and only looked at the hot rate hotels. You can do this by pressing the hotel rate type button and click 'hot rate hotels' only. Also, you can narrow it down by certain areas if you know exactly where you want to stay at.
It is fairly simple to do research and see what is available on Hotwire.
Knowing which hotels you are staying at
After narrowing it down to hot rate hotels and also the two areas we are considering, there is a limited number of listings available for us. What I like about the hot rate hotels deal is that they showed me a number of potential hotels I will be staying at.
Before I clicked on the listing that I want, I am considering a few things:
Is this in the area that I want to stay? (Yes, because I narrowed it down)
How many stars is this hotel? (This will determine price and also amenities)
Am I comfortable in paying the price listed?
If the listing fits my considerations, I will click on it to see what are the options available. You can also click on the 'What hotel will I get' button on the bottom right of the listing if you don't want to click on it.
But, you need to click on it to know which hotel you are going to stay at exactly.
Please note that I tried doing this with other places and not every city has this option of 'What hotel will I get' but they will mention that you will get a popular chain hotel. It worked out for me, but I just want to put it out there in case the place you are looking for does not have the exact name of the hotel available to you.
If you are fine with any of the listings, go ahead to click on the listing if you haven't already and look at the picture that they give to you. The actual hotel picture they provide is essential to your research of where you will be staying.
There are two ways that I used to find my exact hotel. It worked for me anyway (though it is still a gamble).
First (easier way), look at your hotel options (after you click on the listing). Remember which hotel is offered and refresh the page. See which hotel option is still there. I repeated this process a few times and it was the same hotel that remained. This was how I knew which hotel I will be booking.
Side note: I also refreshed the page until I saw all the options of hotels that I like (and don't mind if I got either of the choices). You can do that to make sure that it is one that you are guaranteed to like. Yes, it is tedious but to save money, I don't mind doing that.
Second option (which requires more work), look at the 'tap to reveal actual hotel photo' button on the top left of the page.
Using the options that you are given, look online to see which hotel matches the picture that is given to you. I just put in the names of the hotels to see what comes up on Google. This might be a little tricky as the pictures might not be the room that you will be getting. I have seen a picture of a hairdryer or a mirror in the room.
You can use both options to confirm which hotel you will be getting. I did that and it worked out for me.
Pricing
Here is what you all really want to know (or at least I am really excited to share), how did I saved $346.77 on a week stay in Tokyo, Japan.
First, you will know the prices as they are available on the listing of hot wire and hot rate hotels. However, did you know that you can save even more up to 4%.
The answer is Ebates. If you do not have an account yet, sign up through this link (affiliate) and you will get CAD$5 Welcome Bonus. You can use that for your food budget. Yay!
Originally, the price of the hotel we want to book is $219 a night. We will be staying for 8 days, which means that it will total up to $1,683.17.
However, when we booked through Ebates, we were able to save 4% (because it was a hot rate deal) and only paid $1,336.40.
That saves us around $346.77.
If you prefer to stay at an Airbnb, there might be cheaper options. When we were searching, the prices in Tokyo has gone up and there were not many options during the days we are planning to go that are much cheaper than $200 a night. Also, the cheaper options are really far from the stations which is not ideal for us with a baby.
If you prefer to stay at an Airbnb, click this link to sign up and get CAD $45 for your first stay.
Here is one thing that I do not like about the pricing.
There are fees that are additional to the price listed on Hotwire. We found out after we clicked on book now. It was $100 or 200 more.
They do warn you in fine print though.
Nonetheless, we paid $1,336.40 inclusive of the additional fee. It was still a pretty good deal. Be sure to sign up for Ebates. You can also save on things you buy on Amazon and retail stores like Old Navy and Sephora.
Overall, I had a positive booking experience with Hotwire Hot Deals hotel. Thanks for reading. If you are interested in other travel related posts, check these out:
If you like what you read, please pin the image below and share it with others. Thank you so much.