Valentine's Day is coming in a month and you know what means? It does not mean that you need to buy everything people recommend to you to prove your love to your spouse or partner. I have prepared a Valentine's Day gift ideas list that is meaning and does not have to be expensive.
Gifts to your spouse or partner, whether on Valentine's Day, or an anniversary, or just a regular day, must be meaningful. It should come from the heart and not just based on what others tell you that you should get.
If you have not had the chance to read the Five Love Languages, I highly recommend for you to check it out. It talks about how the different ways we show and receive love.
The five ways are: Physical Touch, Quality Time, Words of Affirmation, Receiving Gifts, and Acts of Service. It's definitely a book worth to check out.
In this simple gift list, I will suggest some ideas with these Five Love Languages. You can take a look and be inspired to see what best to give to your loved one on Valentine's Day.
Pin this for later!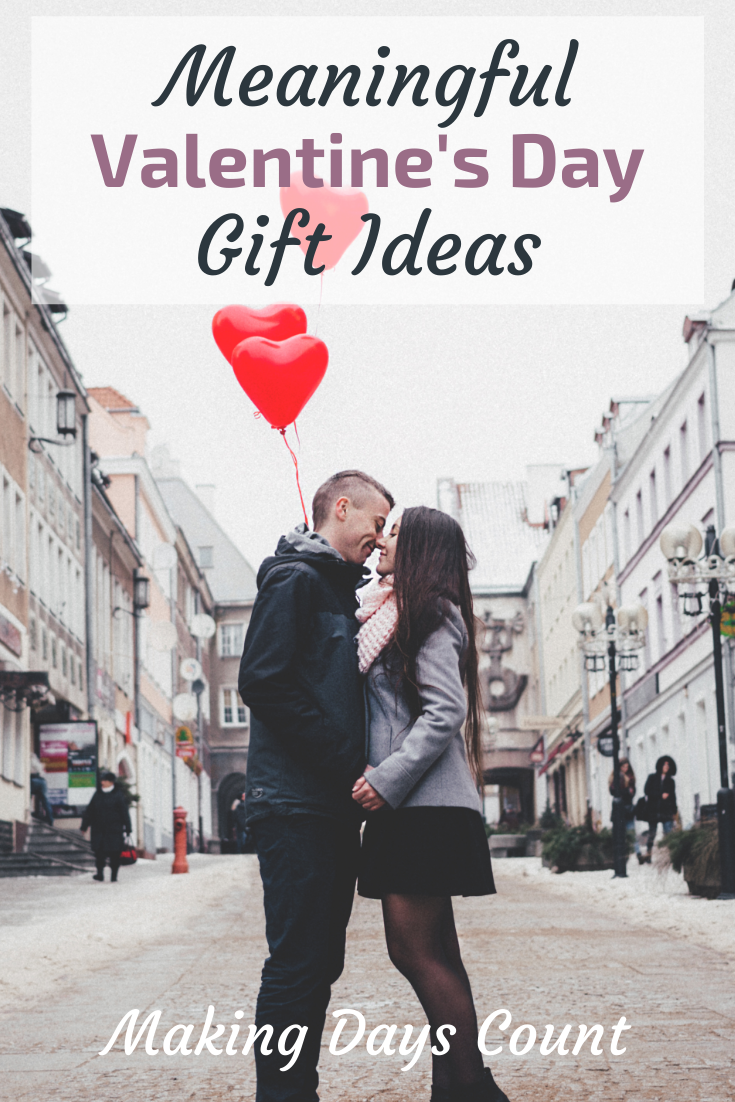 Here is my list of meaningful Valentine's Day gift ideas:
BY CLICKING THE LINKS AND MAKING A PURCHASE, I MIGHT BE EARNING A SMALL COMMISSION AT NO ADDITIONAL COST TO YOU. PLEASE SEE OUR FULL DISCLOSURE FOR MORE DETAILS.
1. Words of Affirmation
You can tell your spouse or partner how much you love them, how much they mean to you, and how you appreciate what they do. One way is to do it verbally while you have dinner or just side by side in bed.
Another way you can tell them is through cards. I found two on Etsy that you can check out. There are other options on Etsy too if you want.
Another option that you can do is to get the wall art or poster type to proclaim your love for them. If you need some house decor anyway, these would be great. Please think about where you will put them before you get them. This way your efforts will not be wasted and this won't sit in your garage for the next year or two.
Here are some options:
The third option is that if you prefer to write and express your feelings in a book. Amazon has these love journals or Etsy has a few that you can check out as well. This is great for people who love to write down their thoughts.
Bonus: If you want to do give something creative like a song, check out singers such as Jordy Noran and others on Fiverr who can sing a song you write for your loved one.
2. Acts of Service
This type of gift can include emptying the dishwasher or cleaning the room that has been a sore eye. You can do something for them that is a service to them. Surprise them by taking the dog for a walk or the car for a car wash.
It does not have to be expensive or extravagant. As long as they are aware that you are doing those things out of love for them, it's all that matters.
Do something unexpected but appreciated. You know your spouse or partner best. It'll be a Valentine's Day to remember.
Oh, if you are thinking to make a coupon book, here is one that you can print out: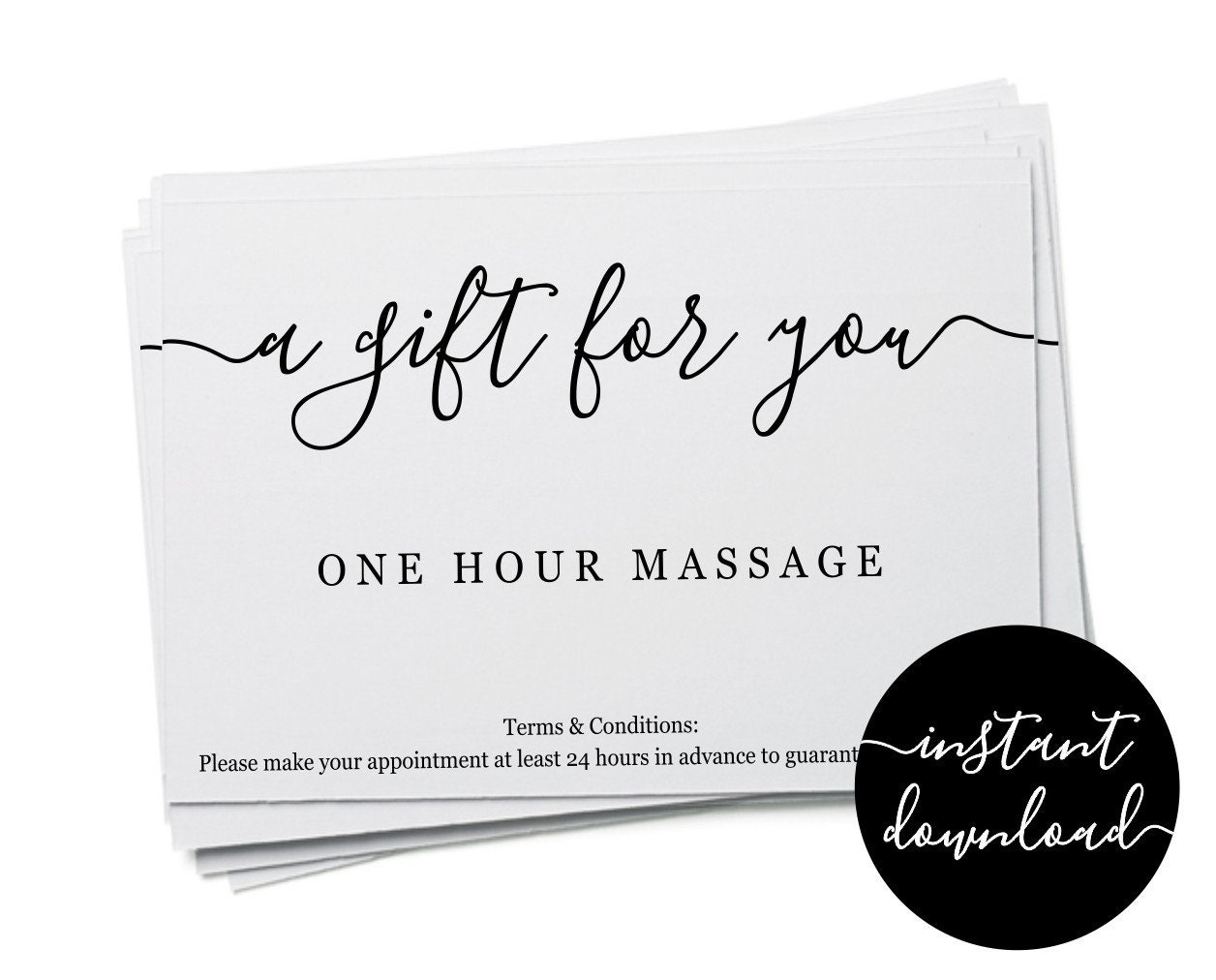 Via Instant Invitation
3. Physical Touch
Aside from the intimate time that you can spend with one another, you can hug them or hold hands when you are on a date. If you want to get a gift for someone who feels loved by physical touch, you could get them a robe, shawl, or blanket.
You can also give them a massage (similar idea to the coupon book above).
4. Receiving Gifts
Before you go out and buy gifts, think about your spouse or partner. Ask yourself these questions:
What do they like?
Have you seen them use something similar (to whatever you're thinking to buy) before?
Will they use it (if they have not before) and how often?
It's good to ask these questions so that you are not just adding more items into your home. If it is something that your spouse or partner will enjoy and use, or even appreciate over time, it's a great gift.
For the men, you can get him a beard care kit or a pair of memory foam house slippers.
For the women, you can get her this Burt's Bees Kit or Lindt Hazelnut Spread (chocolate is always a good idea, unless she is allergic to nuts).
5. Quality Time
The last but not least love language that I want to share with you is quality time. Spending time together with your partner or spouse is one way that you can show them your love.
You can take them out for a dinner or lunch date. Choose a special restaurant to celebrate your love for one another. Take them to a place where they always wanted to check out but did not have the opportunity to do so yet. I will talk more about date ideas in next week's post so stay tuned for that.
If your spouse is into sports, you can try out a sports-related activity together such as archery or bowling. There are many coupon sites out there that will have a promotion especially for Valentine's Day. Look online to see what is available and choose something that excites the both of you.
Another way to spend time with your spouse or partner is to take a bath. A relaxing one with candles and bubbles. You can get this bath bomb set and enjoy the with one another.
If you are able to go away for a few days, find somewhere close by or the city within a driving distance. It's nice to get away and relax with one another. If you are looking for a place to stay, be sure to check out Airbnb (In this post, I wrote about how you can save CAD $45). Or, you can also check out hotels at Booking.com for their extensive list of hotels and places.
Thank you so much for reading my post on Valentine's Day Gift Ideas. Please let me know in the comments below if you have anything to add. Be sure to check out the book Five Love Languages if you have a chance. If you are new to my blog, welcome and thank you for reading. Feel free to check out our FREE page for more resources.
Related:
If you like what you read, please pin the image below and share it with others. Thank you so much!