Minimalist Front Entry for under $40
When we bought the house, I love the front entry wall paint colour and wanted to keep it as a statement wall.
BY CLICKING THE LINKS AND MAKING A PURCHASE, I MIGHT BE EARNING A SMALL COMMISSION AT NO ADDITIONAL COST TO YOU. PLEASE SEE OUR FULL DISCLOSURE FOR MORE DETAILS.
I requested for the rest of the living and dining room to a white-grey. I wanted to keep it clean, minimalist, and simple.
You can see in this picture that our contractor is painting the wall to a much brighter colour, it's not exactly white.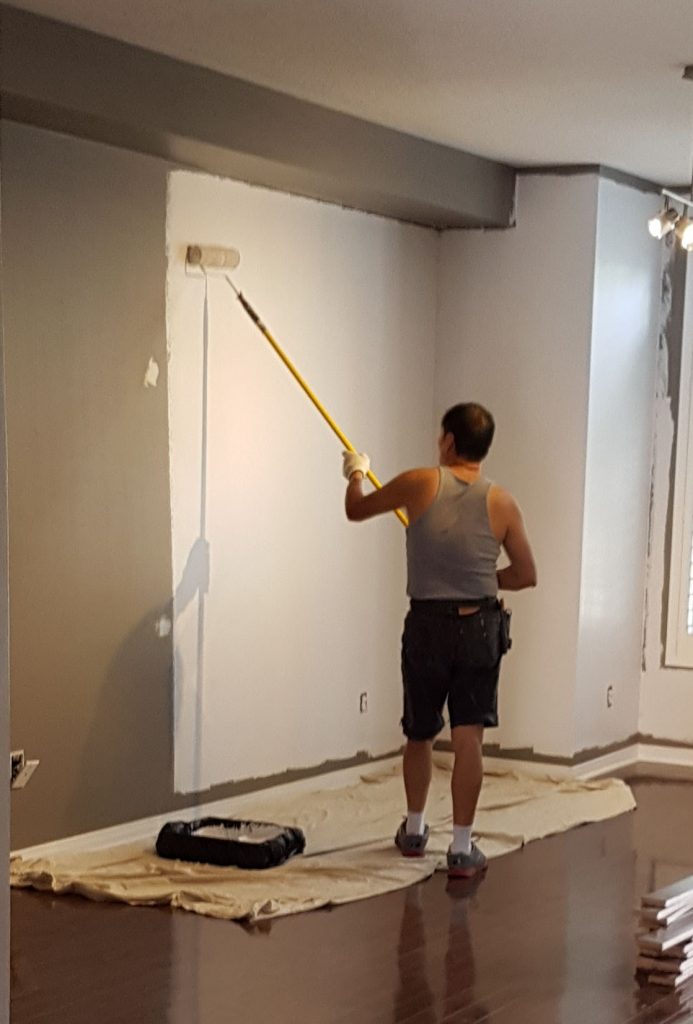 I fell in love with the triple mirror effect on Pinterest where they have 3 mirror panels on the wall like this one below.
Here was the process:
I then start searching online for various mirrors that are cheap because I wanted a WOW factor without having to pay too much for it.
I searched on Kijiji and someone was giving out a mirror for free. I think it used to be a bathroom mirror so it was huge. M is still amazed at how brave I was to pick up the mirror from a stranger and carry it by myself to the car. It was bigger than I am.
My parents initially bought a wooden table at a boys scout garage sale for $10. When we put them together, it was perfect!
We didn't initially know how to put the mirror up, the contractor charged us $20 to glue and clip the mirror on the wall. That was it!
M and I added small finishing touches such as his welcome dog which was probably from the dollar store. Also, I added this centrepiece which was this wood branches coming out of a vase with small rocks.
I also added my souvenirs from Hamburg. To read more about my trip, please click here.
They all came together so well.
End result: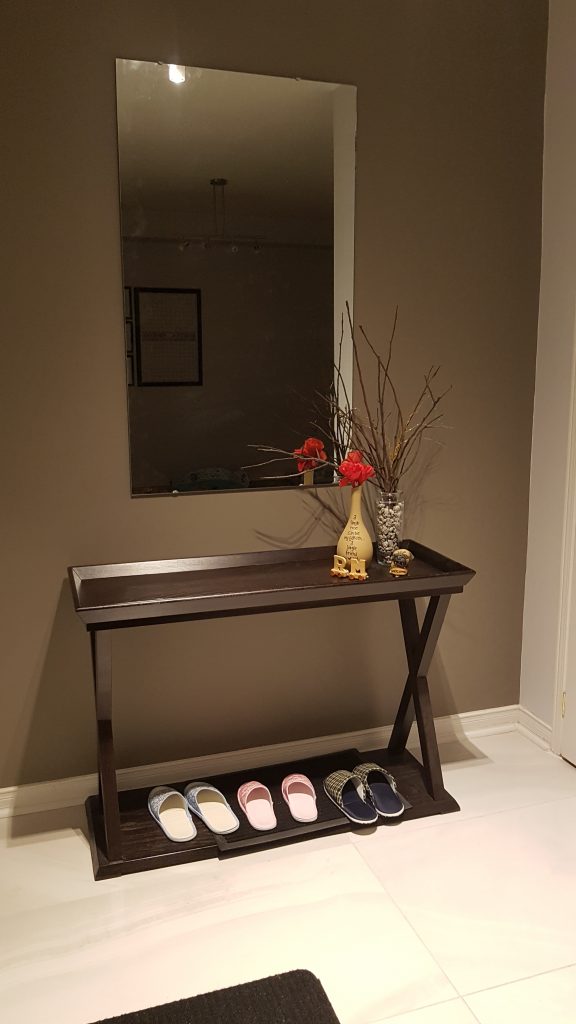 I am so happy with how this minimalist front entry looks and it was super affordable.