Photobooth Props on a Budget
The secret is out…you can buy photo booth props at the dollar store.
BY CLICKING THE LINKS AND MAKING A PURCHASE, I MIGHT BE EARNING A SMALL COMMISSION AT NO ADDITIONAL COST TO YOU. PLEASE SEE OUR FULL DISCLOSURE FOR MORE DETAILS.
When I went to Michaels, I saw these photo booth props that were over $20 and I thought, you know what, I can just make them myself. I could get a few sticks and maybe print some of the items I want on paper and stick them on.
Sounds easy, right?
What is even easier (less time consuming and cheaper) is that I found a photo props kit at Dollarama (It is a Canadian Dollar store):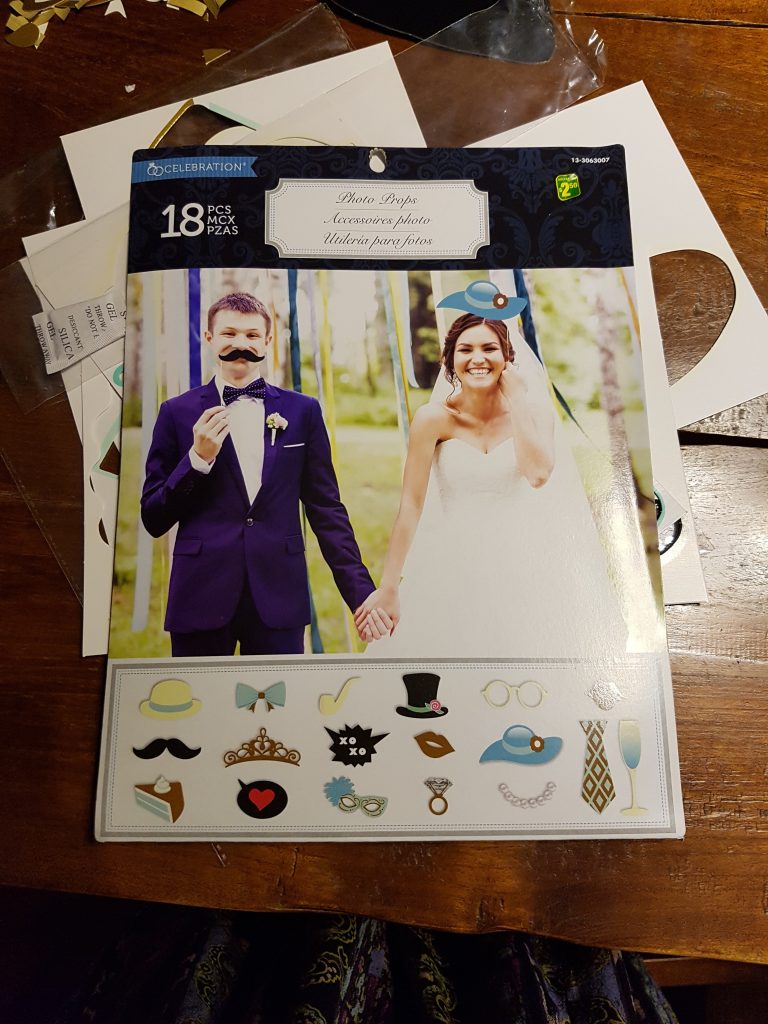 $2.50 Canadian for 18 photo booth props. They are really nice and saved me a lot of time. I was thinking about whether to get it for my friend's bridal shower and am so glad that I did.
It was affordable and really easy to put together.
All it took me was less than 20 minutes to put all of them together by myself. It came in 3 parts: the sticks, the sticky backing, and the paper component. It's pretty sturdy as it is still in good condition after many people used it at the party.
Whether for a wedding, a bridal shower, or just a regular party, you can buy these photo props at such an affordable price. If you are using it for a regular party, just remove the wedding related props and you're good.
Here is the video of the finished products:
These are the regular photo booth props. If you want to get custom ones, I would suggest looking at Etsy. Some people are just so creative and can make beautiful-looking photo booth props.
I definitely recommend you check out your local dollar store for the photo booth props. If not, you can always shop online.
Shop similar photo booth props [Affiliate Links]:
Related: