Having baby play dates are so much fun. The babies get to interact with each other, and you as a parent have other adults to talk to. What I realized after going to a few of these play dates are that it is so important for the parents too, not just the babies.
Yes, the babies can learn social skills on how to interact with their peers, how to share, and what the appropriate behaviors are. At the same time, parents can take this opportunity to connect and refresh themselves. In this blog post, I share a number of reasons why baby  play dates are so important for parents.
This post is part of my baby play date mini series, please be sure to check out the other blog posts. Here are the posts:
Reasons why baby play dates are so important for parents (this post)
Pin this for later!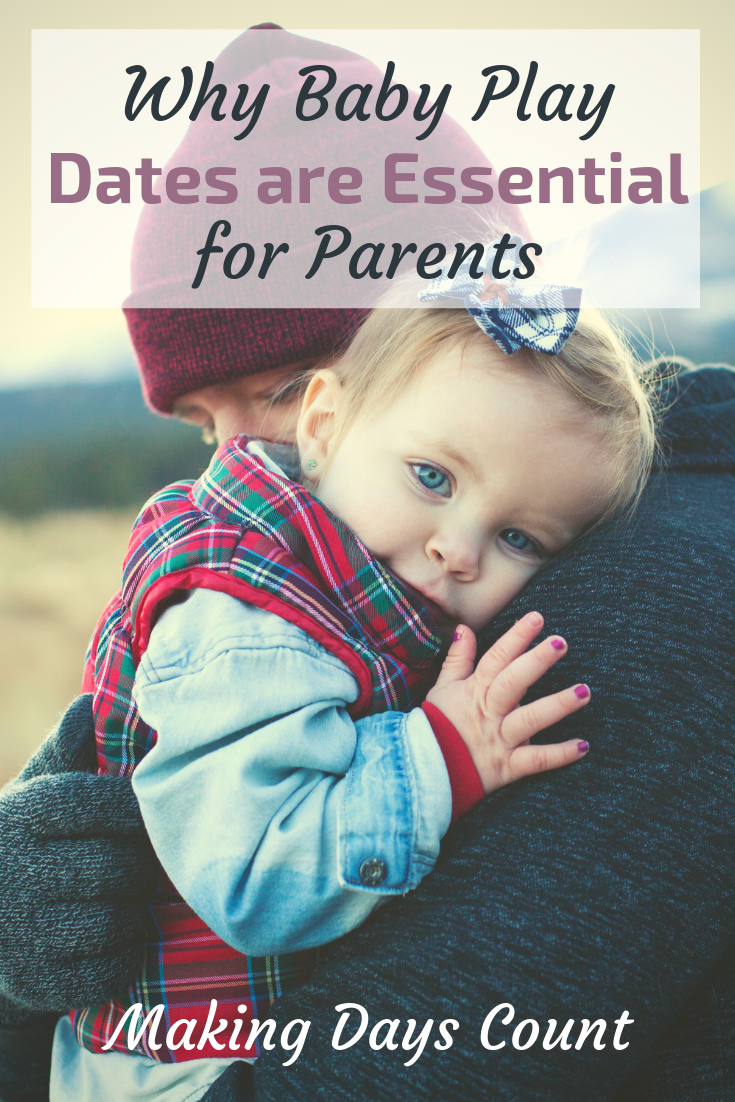 Here are 5 reasons why baby play dates are so important for parents:
BY CLICKING THE LINKS AND MAKING A PURCHASE, I MIGHT BE EARNING A SMALL COMMISSION AT NO ADDITIONAL COST TO YOU. PLEASE SEE OUR FULL DISCLOSURE FOR MORE DETAILS.
It is so important to share your personal struggles with someone. Whether it is your spouse, a friend, or a professional help, it is important to talk it out and not bottle it inside you.
Anxiety, depression, and mom guilt are one of the struggles that we all as parents can face.
Someone in the baby play date group shared her struggles with mom guilt and the rest of us completely agree that it can be such a struggle, but at the same time a normal feeling. If you feel any of these, please know that you are not alone and it is not a shame to get professional help if you need.
Another place that you can share your personal struggles are also baby forums. I find that moms on the baby forums can be so helpful and encouraging whenever someone shares their own struggle with parenthood, going back to work, or just personal struggles.
Related: 16 Strategies to help you thrive
If you feel comfortable with the people in the baby play date group, share and you will be surprised (or not) that others go through the same thing as well.
2. You can ask for ideas on how to encourage your baby's different developments
Babies grow so fast and sometimes as first time parent, we don't know what to do. We can read all the blogs and watch videos, and it does help. However, what better way than to ask the people who are going through the same stage as you?
For example, in one of my baby play dates group, the babies are starting to crawl. One mom would ask how to encourage the baby to crawl more, or even forwards and not backwards.
Sometimes, there might not even be an answer for you at that moment. But, someone might think of something and then message the baby play date group chat later on in the week.
The baby play date is a great time to ask for ideas, especially for what to do with the baby at home during the week.
When the babies are little older like mine and are starting to eat solid food, these baby play dates are a great way to get recipes from one another. It is interesting that even though the babies are around the same age (months wise), the food that each parent gives might vary slightly.
For me, we give Baby K rice, carrots, vegetables, and chicken in a puree form, if possible. Sometimes, we would give her bread and avocado.
It can be difficult to share certain recipes if babies have allergies or sensitivities to certain foods. Please check with your doctor if you are unsure.
My doctor advised that we give Baby K a little of whatever food we are introducing to her and test it out over a few days to see if there are any reactions to that food.
4. You can help someone else with their question regarding parenting or their babies
In the previous points, I mentioned that you can ask for someone else in the baby play date to give you ideas on how to deal with certain struggles or questions regarding your babies.
It's also really important to share any pointers you might have with others that can be helpful. Baby play dates are a safe space for parents to share what they are struggling with and also to help each other through this process.
If you had a breakthrough with something, share it with the group. If someone else is going through the same struggles that you did before, they would really appreciate your tip and go home to try whatever you did. An example could be sleep training or transiting to bottles.
You might think your idea is silly, but if it helps someone else, why not?
5. It's nice to talk to other adults in person
Besides your family and spouse, it is really nice to talk to other adults. Sometimes, it can feel lonely when you are home just by yourself. It feels refreshing to be able to talk to others who you are comfortable with and share insights with one another.
Not only you can talk about your own baby, but also to learn about other babies, it is nice. It helps you understand your own parenting style and how you can be a better parent to your baby.
Thanks for reading. If you are interested in the other baby play date blog posts, please check them out below:
Reasons why baby play dates are so important for parents (this post)
If you like what you read, please pin the image below and share it with others. Thanks for stopping by.