Stella and Dot Unboxing Review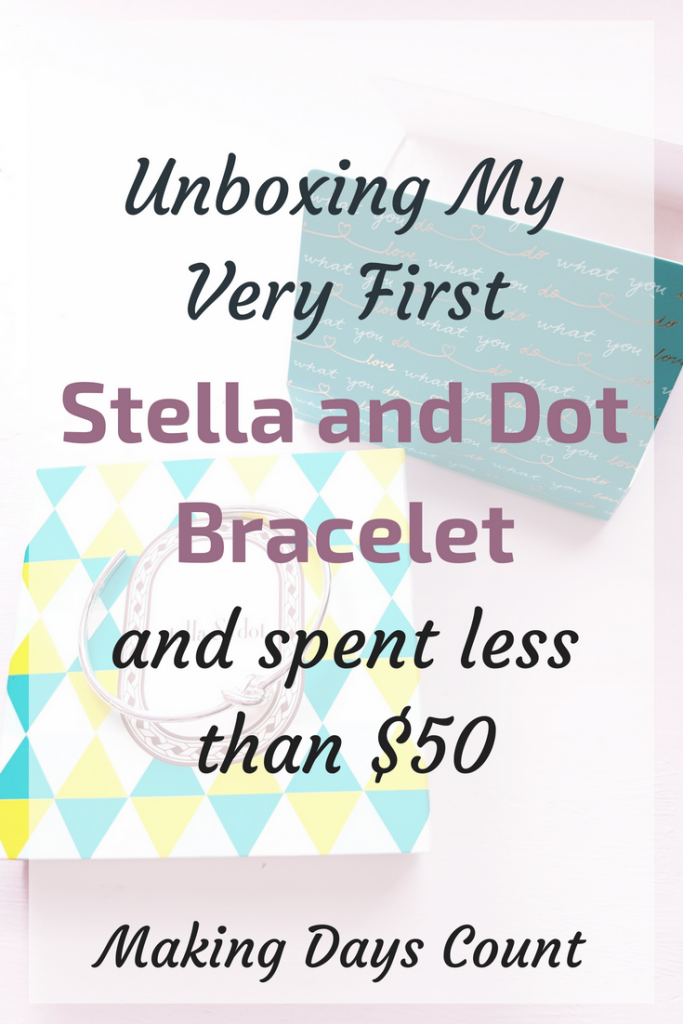 I have a small wrist. Literally measured it, and it came out to be 5.5 inches in diameter. Because I have a small wrist, it's extremely frustrating being unable to buy a bracelet that fits me.
I'm not kidding.
Unless I get one of the stretchy ones, it's not easy to find one that fits. Maybe in Asia, I might be able to find one, until then…I have been searching. The watch I wear has to be adjusted to my wrist because, again, small wrist.
The struggle is real.
I looked online to see what size I belong to in the women's sizes. It came up as a child's size.
So what do I do? I just don't buy bracelets. My mom had to return ones that she bought for me. The bracelet gifts I received during my wedding are in a box. Sorry, can't wear them.
If you have a small wrist like me, you get it. If you don't, I'll stop complaining and tell you about this unboxing!
Isn't this a beauty? The box itself is worth keeping. I love it.
Here is the story: A professor invited a bunch of us to her place for lunch. She also mentioned that a stylist from Stella and Dot would be coming if we're interested to buy jewellery. I had to leave after lunch, but I ordered the Simple Knot Cuff (Silver) from the Stella and Dot website (not an affiliate yet).
It came within 3 business days. I'm already impressed!
Why I chose this bracelet?
It's so simple and it's malleable (I checked before I bought it), so you can adjust to your wrist size. Isn't that Amazing?! For me, it was for sure.
It was elegant and yet dramatic by itself. If you like to stack your bracelets, this is a good one to add to your collection.
Back to unboxing…
The "love what you do…do what you love" phrases repeat throughout the box is super inspirational. I can't stop saying how pretty it is.
When you open the box, there's a cotton layer protecting the bracelet (I've removed it to take the picture below).
I love it! I put it on and press it slowly to fit my small wrist.
It fits!
Best of all, it only cost $39 before shipping or taxes. This might be a splurge for me, but it is definitely a good price. More importantly, I love it! If you're interested to get your own or just check out the website for other jewellery, click here (not an affiliate yet).