Ever dream of going to Hollywood or Los Angeles to visit? Do you want to see where the popular stars work, dine, eat, and play? 
Whether for a stopover or just a short trip, Los Angeles is such a fun place to visit.
Los Angeles, also known as the City of Angels, is filled with the excitement of the entertainment industry: meeting famous movie stars, YouTubers, the glitz and the glam.
It can also be a fun place to visit as a tourist who has limited time there. I'm going to share with you things to do in LA if you have about 3 days.
You can also pair LA with a trip to Vegas and drive about 4 hours (if you do not mind).
We were on our honeymoon to Moorea and Bora Bora, and decided to stay a few days in LA since our flight there was from LA to French Polynesia. It was definitely worth it as we had a fun experience there.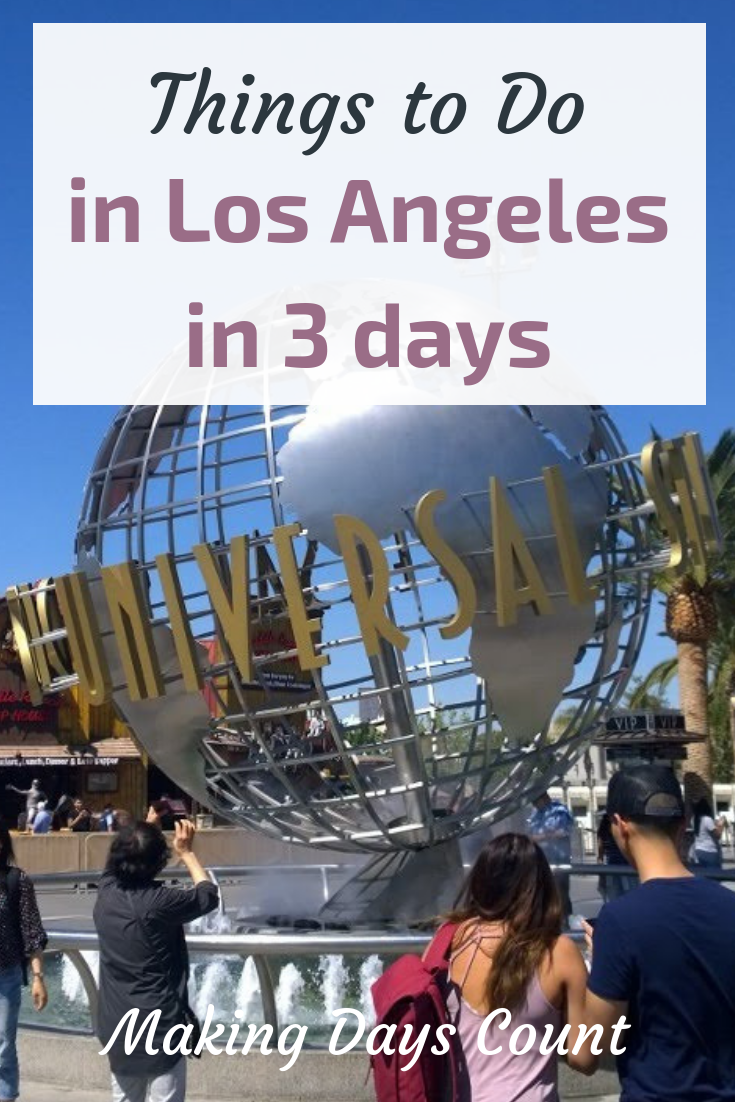 BY CLICKING THE LINKS AND MAKING A PURCHASE, I MIGHT BE EARNING A SMALL COMMISSION AT NO ADDITIONAL COST TO YOU. PLEASE SEE OUR FULL DISCLOSURE FOR MORE DETAILS.
M and I decided to get the GO Los Angeles All-Inclusive Pass as we wanted to visit the places included on the list.
Here are the places we went in 3 days using the pass:
Universal Studios
A theme park in Hollywood with full of exciting rides and food to try. It has wonderful shows and also characters throughout the park.
You will definitely need a full day to spend in Universal Studios, especially if you want to explore the entire park in one day.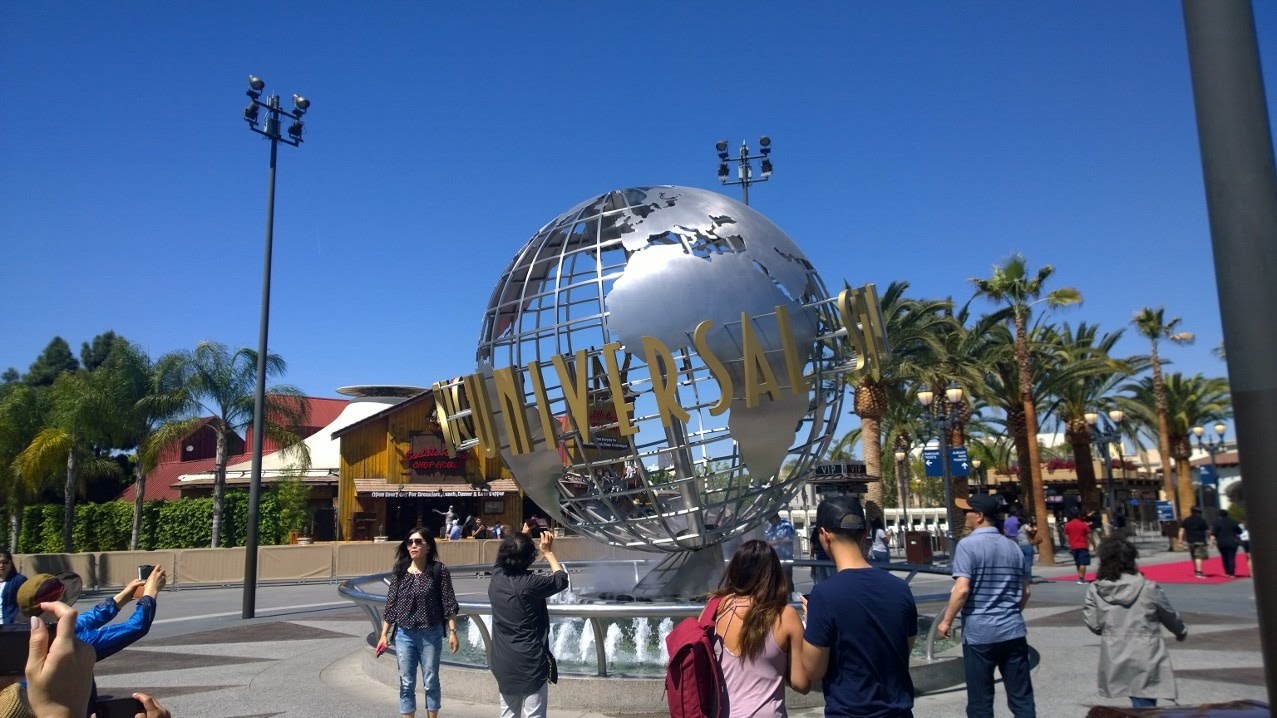 We had a lot of fun there. One tip I read on other blogs is to start from the end of the park and work your way forwards as there are fewer people at the end of the park in the morning.
Try it out and let me know in the comments below if that works for you.
Six Flags (Amusement Park)
A different type of amusement park than Universal Studios, this park is all about the thrill. If you enjoy going on rides and feel the exhilaration, this park is for you.
Of course, there are also rides for children and milder ones for adults.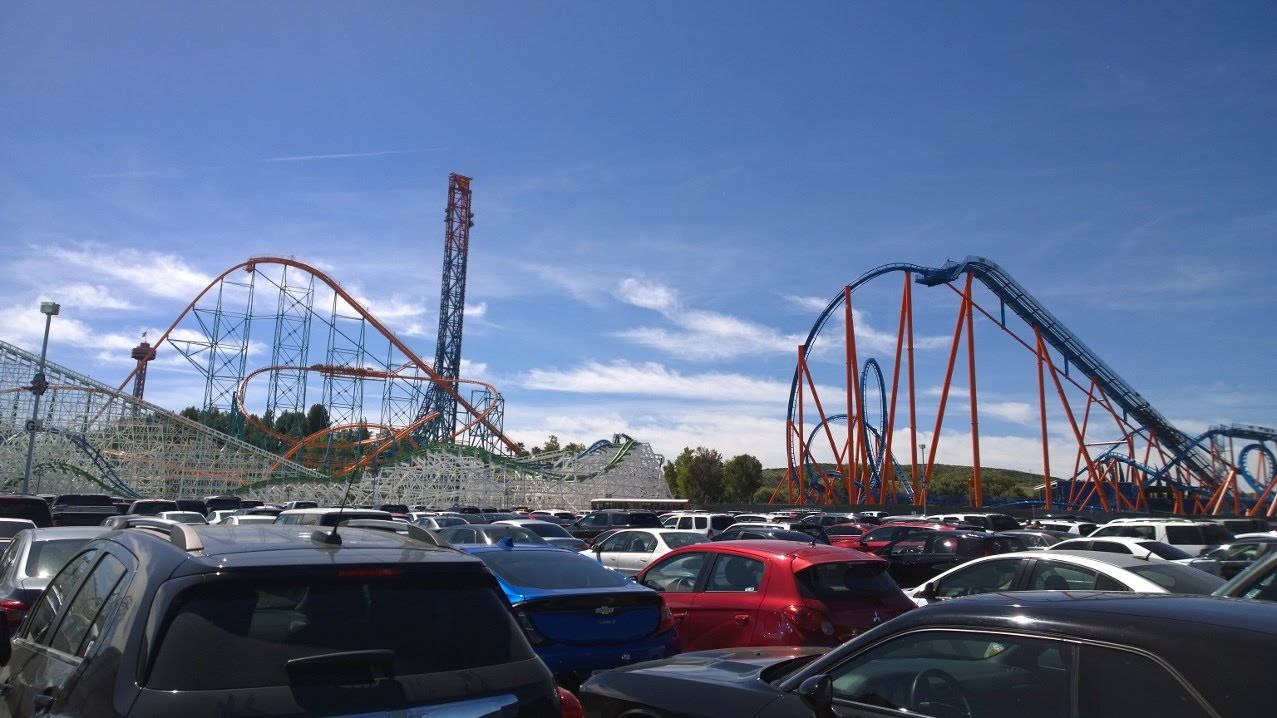 Just a note, you should look for single rider lines. Those are usually a lot faster than the regular lines. Even as a group, you can go in the single rider lines. You might not sit together, but you will not have to wait as long in line.
Warner Brothers Studio
Be sure to make a reservation so that you can go on the tour during the time you selected. It is a pretty cool tour where they show you scenes of where things were filmed and current sets. You never know if you will encounter some popular stars during the tour.
This behind-the-scenes tour will give you an insight into how props or sets are used in multiple shows and movies. You can also see the parking spots for talk show hosts and movie stars and be able to go into one or two studio sets.
It's overall a pretty cool experience if you are interested in the movie-making magic.
Pacific Park – Santa Monica Pier
The Pacific Park at Santa Monica Pier is such a fun place to visit. You can hang out by the beach, or go on the rides (which are included in the pass).
Driving to find parking is not too bad as there are a lot of signs for parking in the area.
Be prepared for crowds here. Also, try the food there to get the full experience of being at Pacific Park. If you are afraid of heights, do not go on the Ferris wheel. It is very high up and a little shaky. Don't say that I did not warn you.
Huntington Library, Art Collections, and Botanical Gardens
If you like more of a slower pace and relaxation, visit the Huntington Library and Botanical Gardens. Just show your pass and walk in. Parking is free.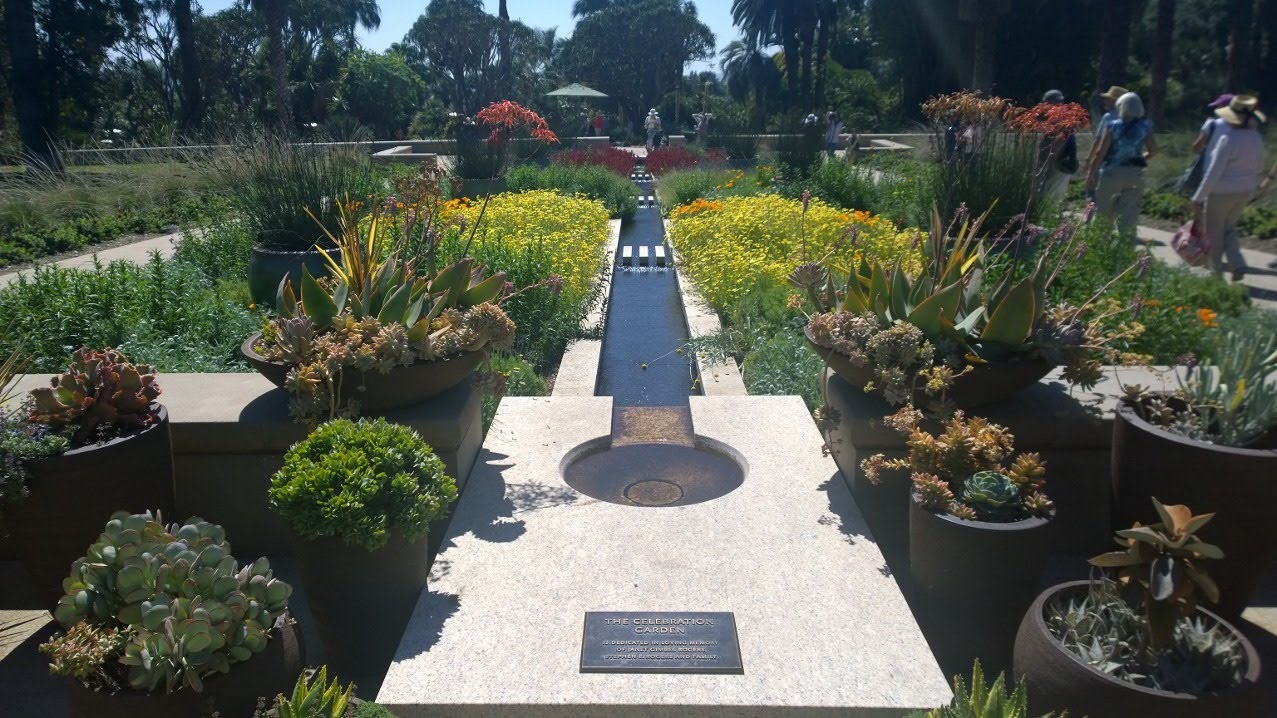 The place is huge and if you love to take pictures of nature or have beautiful backdrops for your Instagram feed, this is a place to go. From the Rose gardens to the Japanese garden, take your time to stroll and enjoy the beautiful nature around you.
In addition, we also went to the Griffith Observatory which was free to visit and you can take pictures of the famous Hollywood sign. It has a gorgeous view of the city of LA.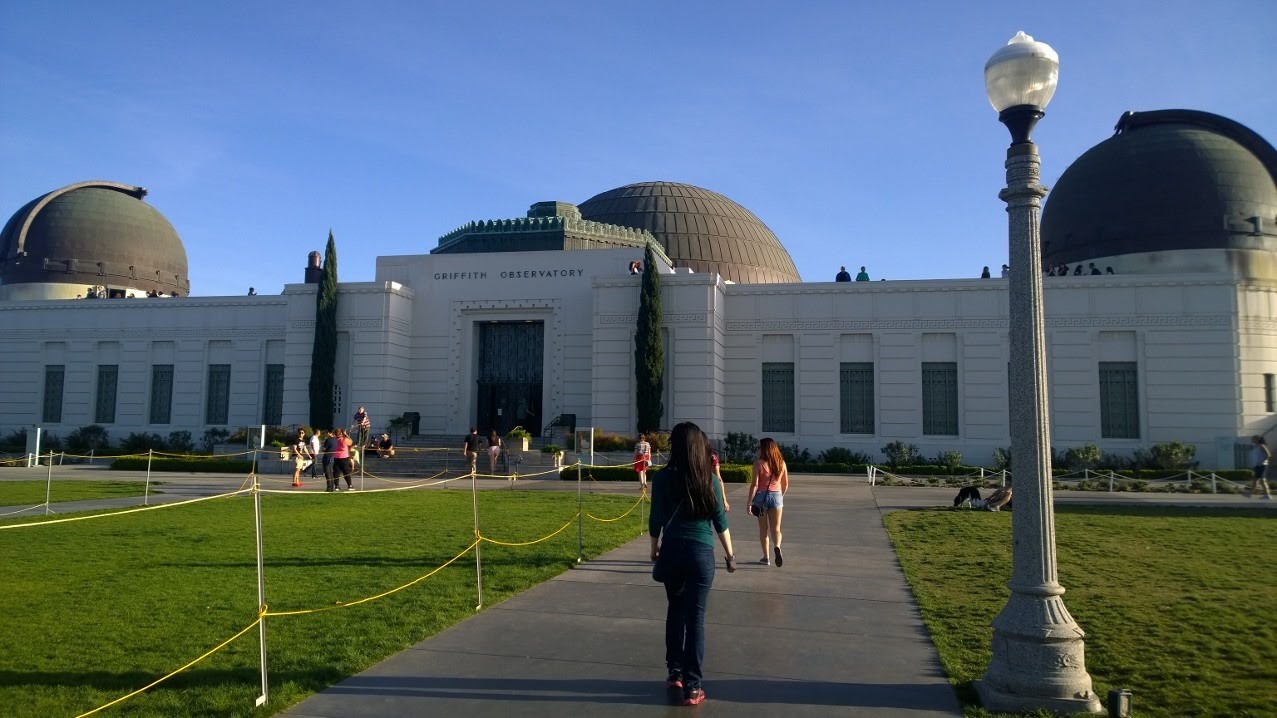 The only downside I think is to find parking and determining when is the best time to go. If you want to get sunset views, be sure to go a little earlier as it can get crowded.
How did we decide where to go?
The easiest way to plan is to choose the main places to go to that will take up most of your day. For example, Universal Studios or Six Flags were the places we knew were going to take up most if not a good portion of the day.
We decided to tackle one per day as we have the 3 days Go Los Angeles Card. Then, we schedule everything else around it. I would look up the other places and see where is close to the main attraction of the day and then plan accordingly.
One thing to note is that traffic plays a big factor. For the Warner Brother's Studio Tour, you have to reserve your time slot. We were actually late because we did not factor the traffic in LA (there were a lot of traffic lights, we were so surprised). However, they were able to fit us in for a later tour, which was good.
So, try to leave enough or even extra time to get from one place to another as there might be a lot of traffic.
Also, for food options, try to look around the area before you go to see what is available around the attractions you are planning to go.
Why did we decide to get the Go LA Card Pass?
Budget
Budget is so important especially when it comes to planning your travel expenses. You want to know as much information as possible before deciding if this is the trip you want to take. We want to know how much money we need to save for this trip.
Here is a quick breakdown of how we used the 3 Days Go Los Angeles Pass we bought in no particular order: ($205 at that time)
Disclaimer: the prices were accurate of the time when we went a few years ago, please check the websites for their current pricing.
Universal Studios Hollywood Ticket ($110)
Warner Bros. Studio Tour Hollywood ($62)
Six Flags Magic Mountain ($85)
Total saved: $52 (for the main attractions)
Even though $52 is not a lot of money, we could use this money to pay for parking or food. We were able to get some affordable food around LA too so we can use this money we saved for food.
Convenience
It was easy to just order and use it at the places mentioned above.
At Universal Studios, you can just show them your Go Los Angeles pass and you're good to go. I'm so happy that we were able to avoid lines whenever possible because it can get really long and that takes away time from you enjoying the activity.
Choices
Since we didn't have too many days there, we appreciate that most of the places we want to go to are included in the card. We would definitely love to explore more places included in the Go Los Angeles pass, but we didn't have enough time due to the time it takes to drive around.
Check out the list on their website and see if what you want to visit or where you want to go is included. If the places you are going are included, I highly recommend you to get the pass if it's more expensive to buy the tickets individually.
After purchasing the pass and fulfilling the additional requirements (if needed), then save the pass either on your phone or print out a hard copy. I usually prefer to print it out just in case if my phone dies or I can't find it on my phone. It's just me. If you have a portable charger, you should be able to just save it on your phone.
Remember that it's not 3 or 5 days in a row. You can use the pass in a row or divide it up within a week.
Have a great trip!
If you like this post, please share it with your family and friends. Pin this!