As a wife and daughter, it can be hard to find gifts for my husband and dad. This year, I decided that I'm going to do some research on gifts for him under $50. I like to get gifts that are practical that they can use and would appreciate as well.
Here are some ideas I found that I will be sharing with you in this blog post.
BY CLICKING THE LINKS AND MAKING A PURCHASE, I MIGHT BE EARNING A SMALL COMMISSION AT NO ADDITIONAL COST TO YOU. PLEASE SEE OUR FULL DISCLOSURE FOR MORE DETAILS.
In no particular order, here are Gifts for Him under $50:
If the man in your life has a beard, this would be perfect for some grooming and pampering. If they participate in Movember, this might come in handy if they keep their moustaches and beards past Christmas.
If he prefers to shave instead, this would be a great gift idea. Or, if your dad has been using the same shaver for a long time and is due for a new one, surprise him with this option.
This one is a fun and stylish idea. You can give this to him as an accessory that he can wear whenever he wants to dress up a little. This watch looks elegant at an affordable price!
Socks, you'll always need them, especially when they wear it so often to work.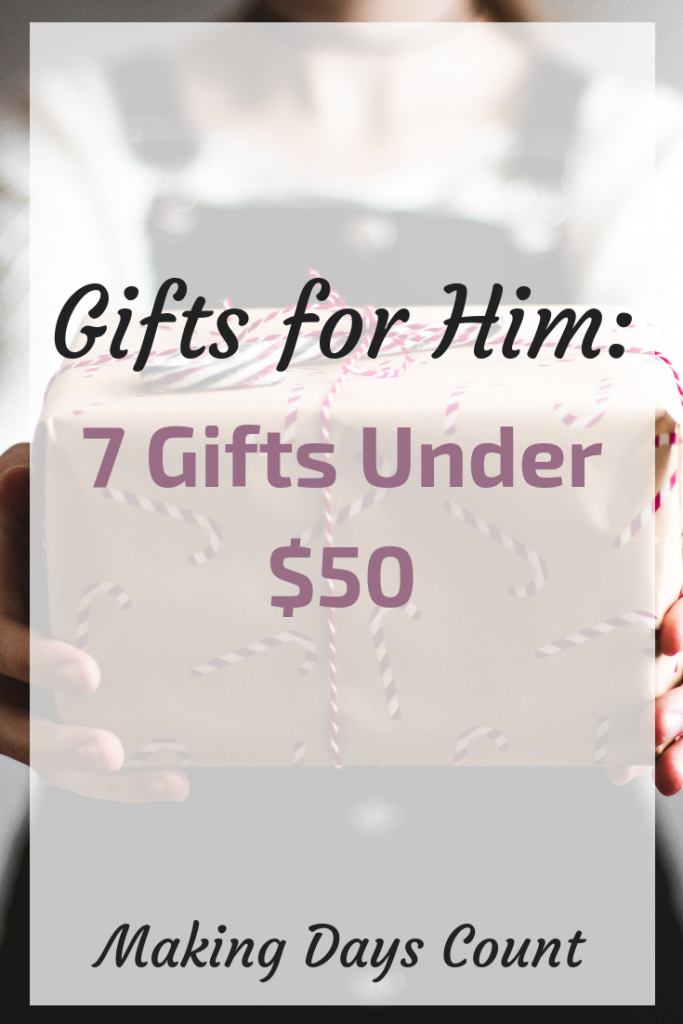 M actually has this type of wallet and I thought that it would be a great idea to share with you. It's thin and it holds some coins as well in addition to money and the important cards.
Why not spoil the men in your life with this bathrobe? It looks so comfortable! Don't be surprised if they want to wear it right away, especially in this cold weather.
This next one is for the men who love collectables (M does):
Please let me know if you have other gift ideas and I can add them to this list. Thank you for reading. What will you buy as gifts for him?