One Thing You Must Have to Arrange Flowers
BY CLICKING THE LINKS AND MAKING A PURCHASE, I MIGHT BE EARNING A SMALL COMMISSION AT NO ADDITIONAL COST TO YOU. PLEASE SEE OUR FULL DISCLOSURE FOR MORE DETAILS.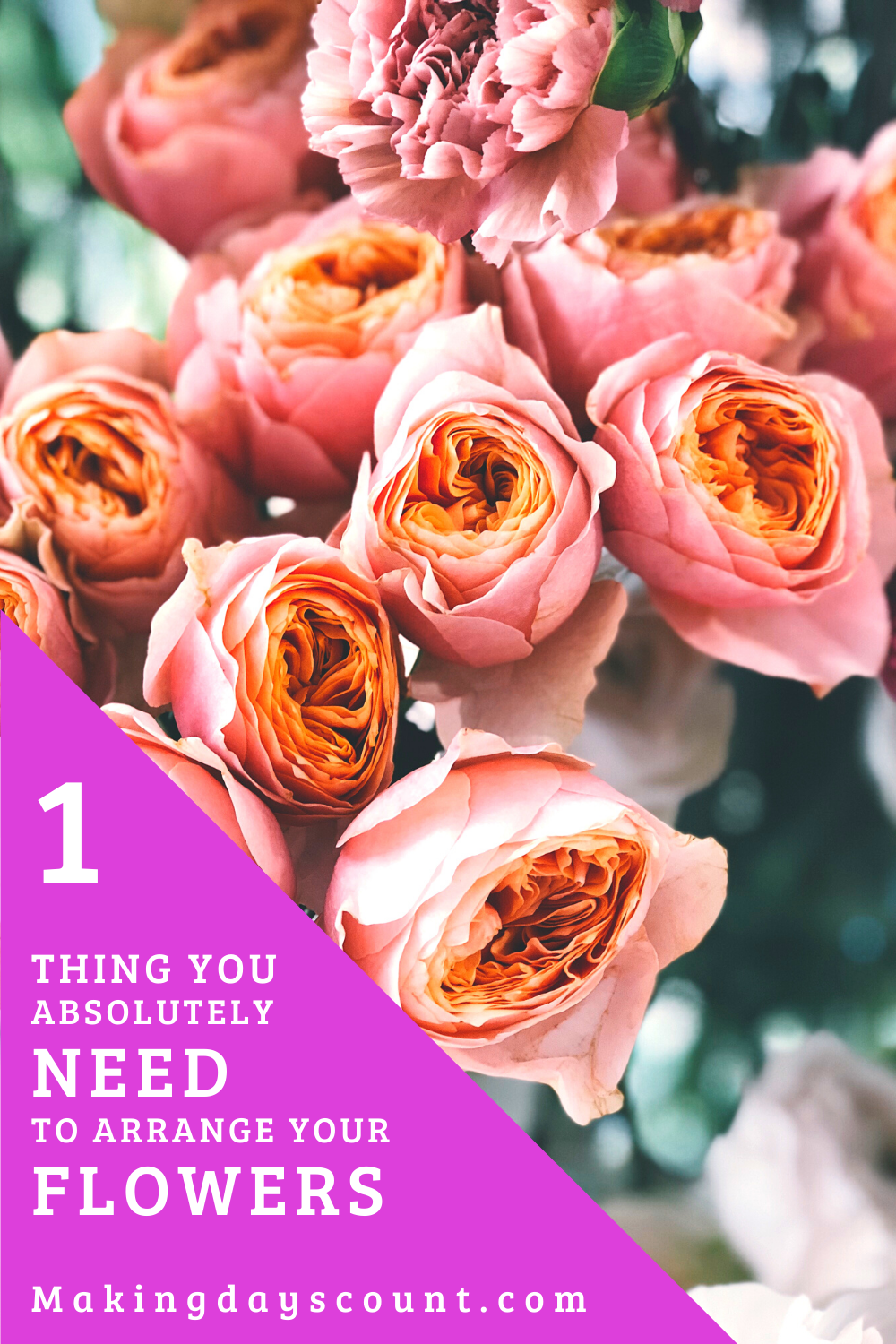 One word.
Tape.
That's it.
Yes, tape is all you need. You can use regular tape, floral tape, thin tape, or wide tape. It's really up to you.
What you need:
Flowers (You can go to your supermarket or a floral shop to get some)
Tape (Affiliate Link)
Vase or jar (size depends on the number of flowers)
Scissors
Water + Flower Food (or use sugar, I heard that it works)
I love flowers, even though I'm not the best at taking care of them. If anyone has some insights in keeping your flowers alive at home indoors, please let me know. I do love arranging them. My coworker used to buy them from the farmer's market and I would help arrange them for her. I've learned a few tricks that I'll share with you.
First, Fill the jar or vase with water and flower food.
You can fill it up to 1/3 or 1/2, depending on the size of the jar or vase. Then, mix it with the flower food. You can also add sugar if you have any. I've heard that it'll make the flowers last longer.
Next, tape the top of the vase or jar.
Tape in a tic-tac-toe way: the same number of horizontal lines as the vertical. You can choose to have two each or 4, it also depends on how big the opening of the vase or jar is.
Third, cut the stems of your flowers.
The trick is to cut it at an angle so that it can absorb the water well. You can cut them all about the same height unless you want to create a tall back where the shorter flowers in front and taller ones in the back. If you are creating an overall round look, you can cut them at the same height.
Next, put your flowers in the vase or jar.
I always try to start from the middle and then proceed outwards. You can try different ways to see what works for you.
Enjoy your flowers and take pictures of them. If you do, please tag me on Instagram @makingdayscount.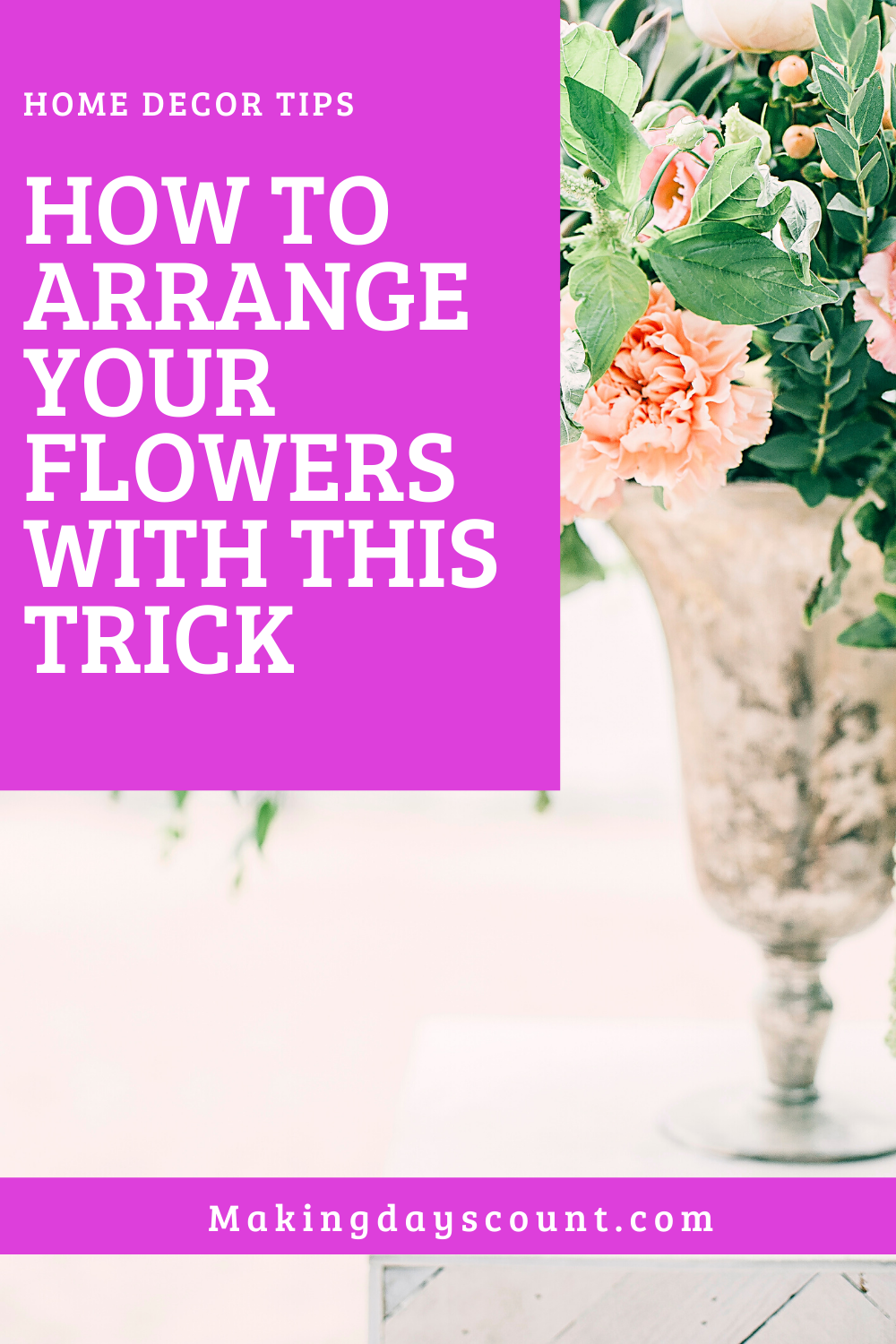 Related: