Toronto Islands on a budget is totally possible. A family friendly place with a ton of space for you and the kids to run around.
We went to Toronto Islands with Baby K and had so much fun. There were so many affordable things to do there. Believe it or not, we did not spend a single cent there besides paying for the ferry boat. I'll explain more later.
Pin this for later!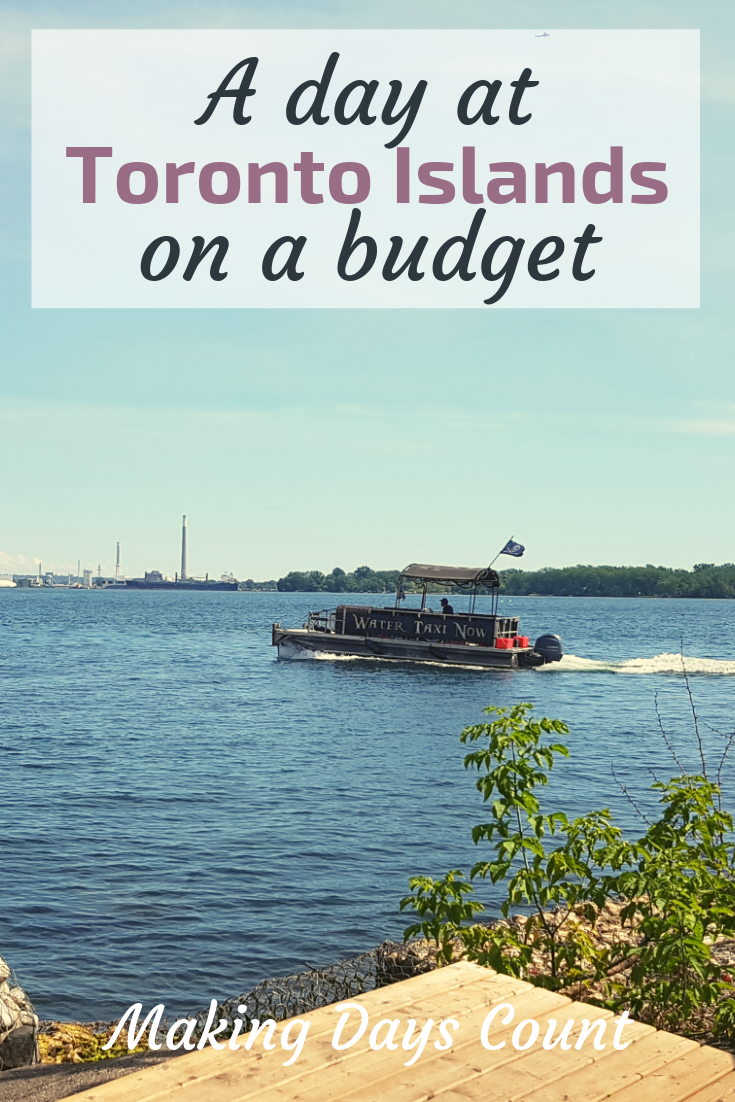 Here are some tips and tricks on how to spend your day at Toronto Islands on a budget:
BY CLICKING THE LINKS AND MAKING A PURCHASE, I MIGHT BE EARNING A SMALL COMMISSION AT NO ADDITIONAL COST TO YOU. PLEASE SEE OUR FULL DISCLOSURE FOR MORE DETAILS.
Please know that you can go to Toronto Island from Spring until late Fall. Be sure to check if they are open before going especially during late October / early November. Without further ado, here are ways to spend a day there on a budget.
1. Bring your own meals
Did you know that you can bring your own meals? There are restaurants available on the Island, but the choices are limited such as Pizza Pizza and Subway (I think?).
If you are able to, pack a picnic lunch and bring it with you on the Island.
I packed some sushi in the morning, put it in our insulated bag (similar one here) with ice packs, and it was yummy.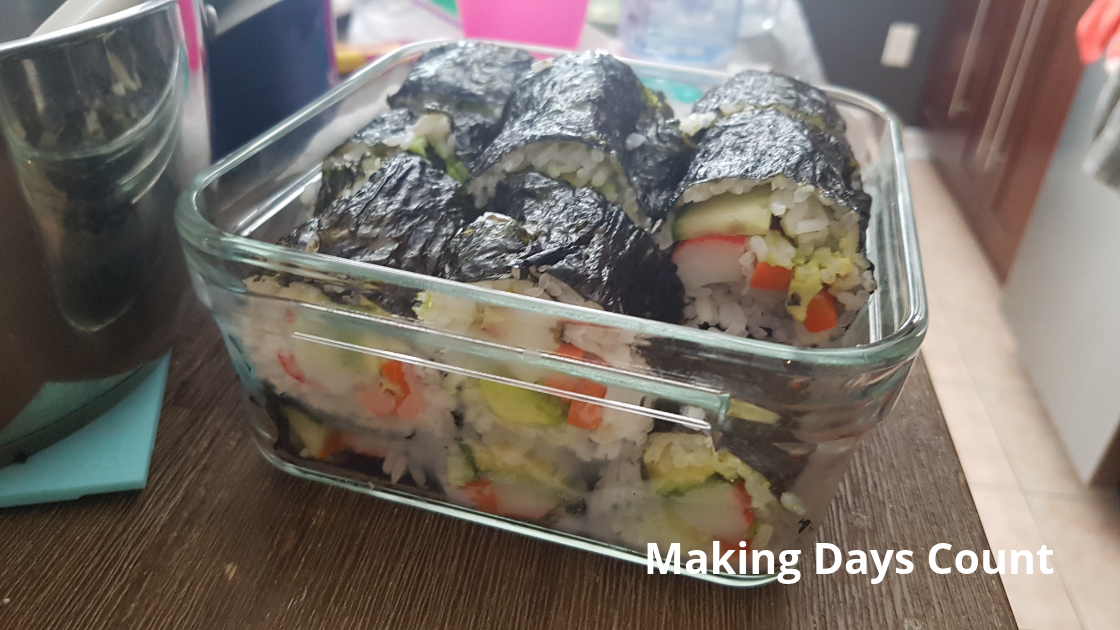 We also bought some drinks and brought those with us.
Another option that you can do if you want more choices is to go to the Path and buy food there to bring to the Toronto Islands. It might be a little messy, but it is doable.
2. Buy your tickets online
I did not know this, but you can buy your tickets online. It's the exact same price as the counter.
There is a separate and faster line for those who bought their tickets.
We saw the sign and decided to buy it online while lining up for the regular counter.
If you have access to the internet, it will save you time. So much time.
We were able to get on the next available boat to Center Island.
For information on the schedule, please see the City's website: https://www.toronto.ca/explore-enjoy/parks-gardens-beaches/toronto-island-park/ .
3. Take public transportation if possible
You can save money by taking public transportation. If you live in Toronto, you can take the subway to Union Station and walk to the ferry dock. Please click here for more information:
I heard that if you are taking the Go train into downtown Toronto, it might be cheaper to drive and park close by. This only applies if you're coming as a bigger group.
Full day parking can be costly ranging from $20 to $30 a day. But, if you're coming as a group, it might be worth the money and time. Please do your own calculations based on location.
4. Pack sunscreen, water, and towels
Bring your own sunscreen, water bottles, and towels. It can save you a lot of money buying them on the Island.
What we did was to put sunscreen on before we went to the Island and reapply as needed. Except, I forgot to put sunscreen on my feet and now a certain part is tanned. Nope, not going to put a weird picture of tanned feet with scandal lines here. Haha.
Please, learn from me and remember to put sunscreen on your feet.
You can go to the beaches and just relax while the waves surround you. It would be nice to have a towel to sit on or to wrap around after dipping in the cold water. Sometimes it is better to be prepared than under-prepared.
5. Bring your own bike
Last but not least, a way to explore the island is by bringing your own bike. You can ride around and it does not cost you any extra to bring your bike on the ferry boat to the island.
If you do not have a bike and prefer to rent it there, there are two options.
First, there is a bike rental place on the island. They have options for an individual rider all the way to tandem bikes. I'm not sure how much it is as we did not rent one.
The second option is the rent a bike before you get on the ferry boat. As you might see, that there are some Bike Share bicycles in front of the ferry dock. You can rent those and bring them on with you.
The best savings would be to bring your own bike if it is possible to do so. Or, you can walk around too at your own pace which was what we did.
6. Enjoy the free things on the Island
Believe it or not, there are so many free things to do there in Toronto Island.
For children, there is a water park area that is free for anyone. Remember I mentioned the towel? The towel will come in very handy and there are ample of chairs around for parents to sit and relax.
Also, there is an area of farm animals. Be sure to take tons of pictures and watch as the staff feed them. It can get smelly though, so be prepared for that.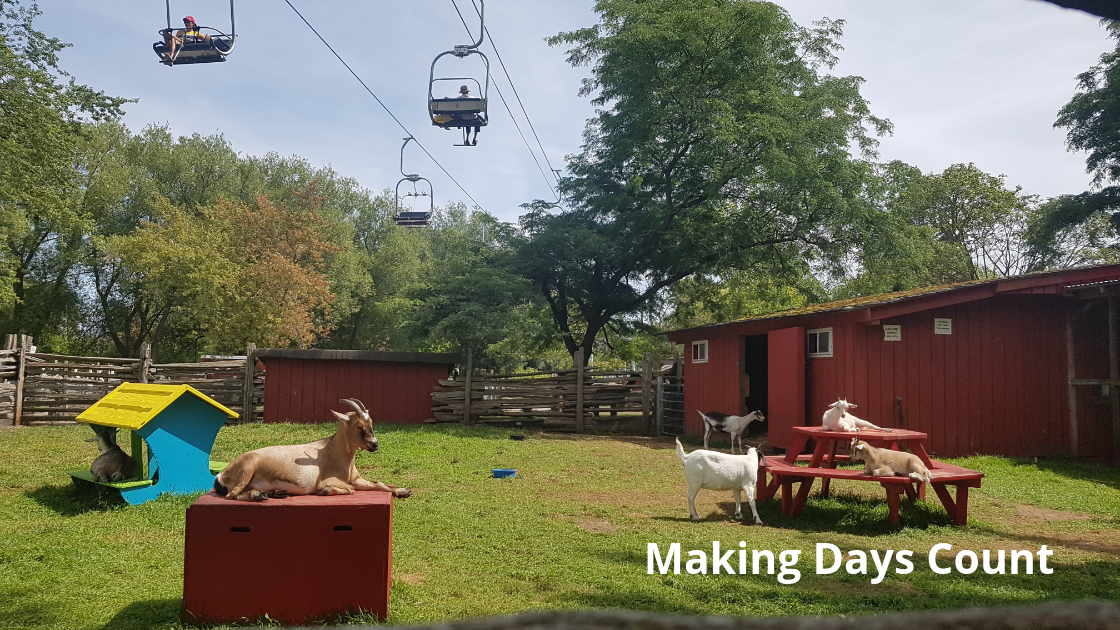 For adults, there are the beaches and tons of spots for amazing Instagram picture taking. By the way, are you following me on Instagram @makingdayscount? I update my feed with pictures of my travels, so please don't forget to follow me there (shameless plug).
7. Secret spot for a great view of the CN Tower:
When you get off the boat, go right. You will see this restaurant called "Toronto Island BBQ & Beer Co" on the right. Follow the path around it until you are literally behind the restaurant.
The view is amazing. Such beautiful waters and clear view of the CN Tower and downtown Toronto.
Please be careful as there are no barrier. Watch your children as you find this amazing secret location.
Thanks for reading this post on how to travel to Toronto Islands on a budget. In the near future, I will talk about travelling to Toronto Islands with a baby. Please stay tuned.
If you're interested in budget travel posts, here are some suggestions:
Please pin the image below and share it with others. Thanks!