7 Wedding Items You can Get from the Dollar Store
BY CLICKING THE LINKS AND MAKING A PURCHASE, I MIGHT BE EARNING A SMALL COMMISSION AT NO ADDITIONAL COST TO YOU. PLEASE SEE OUR FULL DISCLOSURE FOR MORE DETAILS.
I really enjoy going to Dollarama here in Canada. It's a dollar store similar to Dollar Tree in the States. Usually, I'm looking for art and craft supplies or the random things we might need like paper plates for an event.
Sometimes, I walk by the wedding section and find some interesting things.
If you have a super tight budget or just really frugal, here are some things you can get at the dollar store:
Place cards
Place cards are great for your guests to know where they need to sit.
Favour bags or Boxes
Get similar favour bags or boxes online here (Affiliate Link).
Photo booth props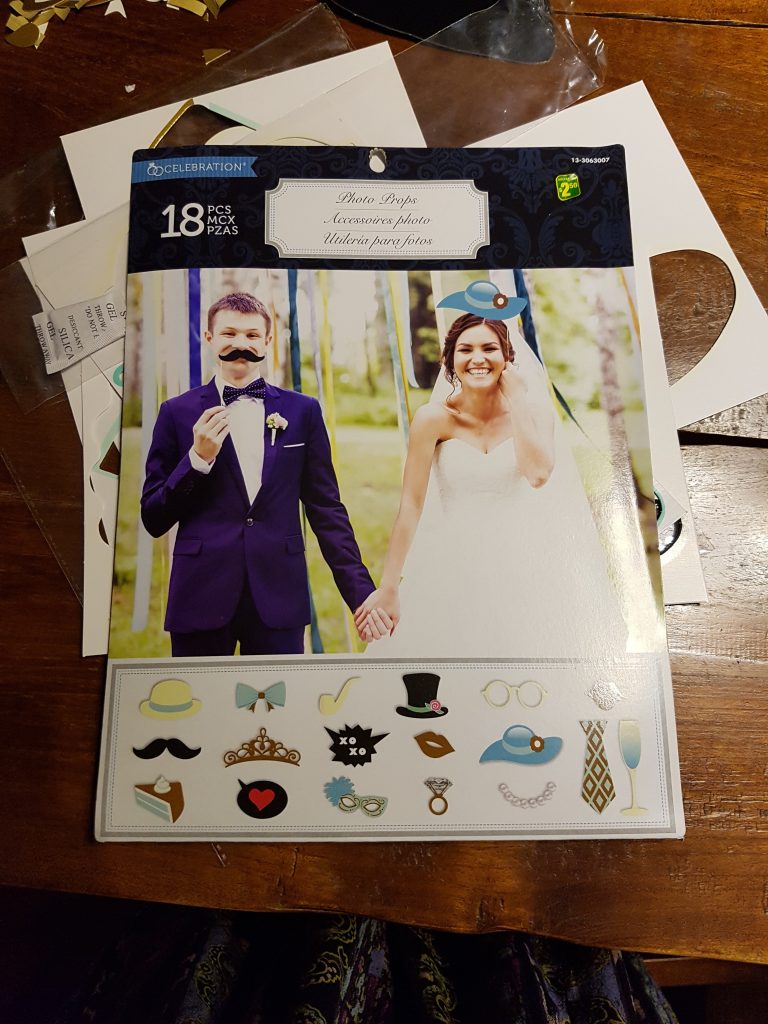 Read more about these photo booth props here.
Tissue Paper for Pom Pom Decorations
To see how to make these pom poms, check out this blog post.
Rose Petals
If you are looking to have rose petals by the side as you walk down the aisle, the dollar store has some for you.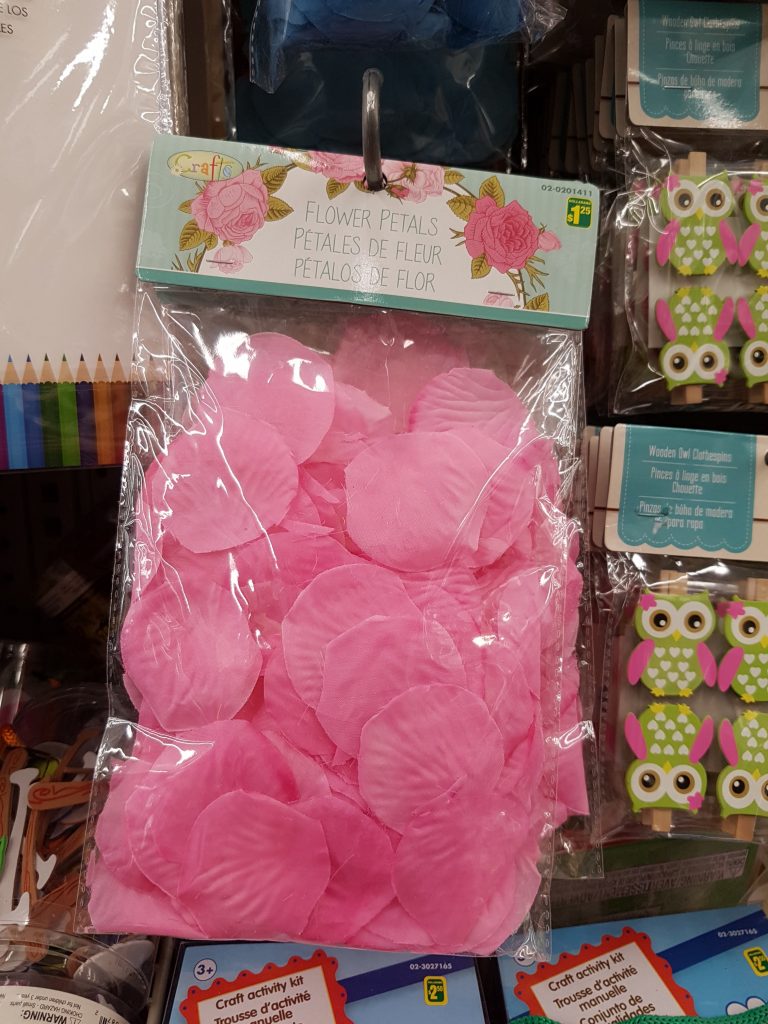 Get your rose petals online here (Affiliate Link).
Candles
If you are doing the 'light the candle' ceremony, you can get the two tall candles from the dollar store and get the middle, shorter, rounder candle at Ikea.
Get your candles set online here (Affiliate Link).
Frames
If you are doing the idea where you are putting your picture in a frame and getting your guest to sign the frame, the dollar store has many options for frames.
Sometimes, it takes a little creativity and good timing to the dollar store to find these deals. Would you buy your wedding items from the dollar store?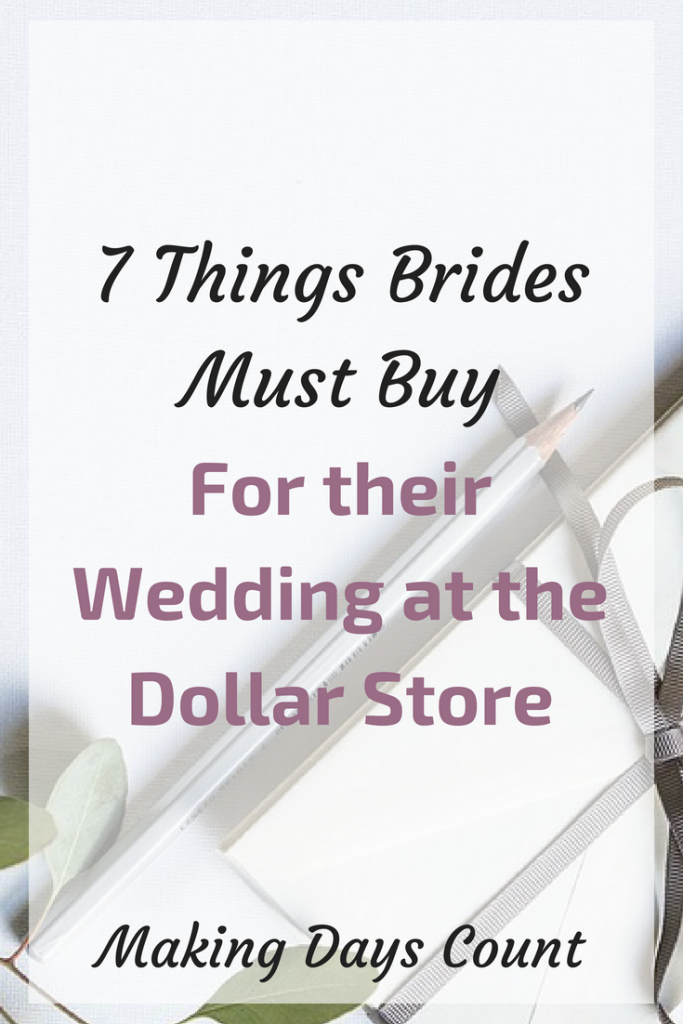 Related: