Have you heard the news? We are going to the Happiest Place on Earth. I checked that the last time I've been there was 7 years ago.
7 years is a long time ago. M and I were not married, I was still in school. Wow, thinking about it seems like a while ago.
Enough reminiscing Becca.
This time, I wanted to be better prepared for the trip to Disney World. Especially now that I have a baby, it'll be experiencing through her eyes as well.
This post is one of the Disney series where I write about my experience from start to finish. You can choose to read whichever applies to you.
Here is my Disney Series:
Dollar Tree items to buy before you go to Walt Disney World (this post)
The Dollar Tree or your local dollar store has a ton of items that you can buy before going to Disney World to save money.
I'll be suggesting items that I personally bought for us, two adults and one baby. If you have older kids, there are so many activities and colouring books available at the Dollar Tree.
Here are 7 items you can get from the Dollar Tree for your upcoming vacation:
BY CLICKING THE LINKS AND MAKING A PURCHASE, I MIGHT BE EARNING A SMALL COMMISSION AT NO ADDITIONAL COST TO YOU. PLEASE SEE OUR FULL DISCLOSURE FOR MORE DETAILS.
Ponchos
I read a ton of blogs that says Florida has rainy weather that might come unexpectedly, especially in the summer. Disney sells their own Ponchos if you want to get it there. But, you can drop by the Dollar Tree (or shop online here) to get one for $1 in the States or $1.25 in Canada.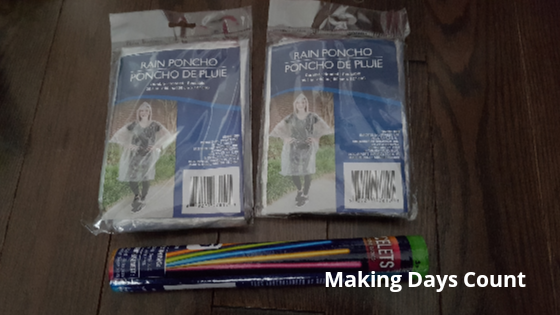 I don't want to spend $20 on each poncho at Disney. Even though it'll be nice, I would rather spend the money on food and character dining. Can you imagine how many dole whip we can get?
Bubbles
One thing that I've learned is that babies can get fussy when they get bored or stay too long in a single spot. Here is where bubbles will come in handy.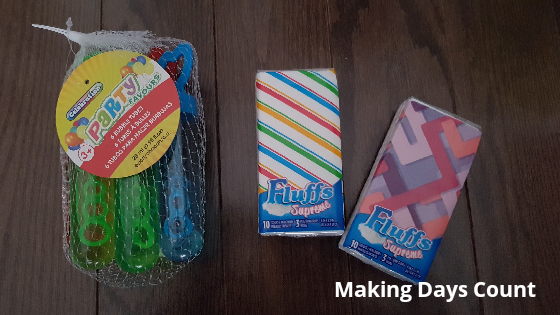 Whether waiting in line or needing to decompress, you can pull out your bubble wands and entertain the little ones with bubbles.
I bought mine from Dollarama even though my Dollar Tree has bubbles as well. The downside was that the bottles were more than 100ml so I bought the ones that were smaller in size to put into my carry on.
There were 6 in a pack for $2. That is so cheap and I don't think I'll bring all 6. We could save some for the summer here.
Disney Books
I was looking randomly at the book section and found many Disney books. There are also books about Disney princess too.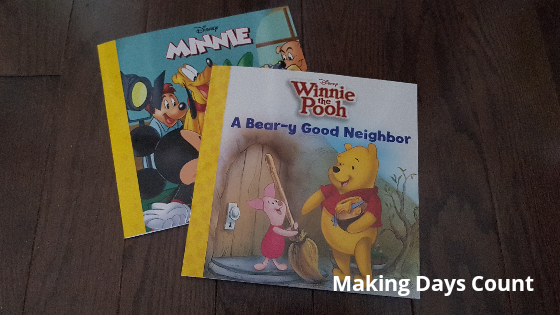 You can buy these books (I also found them online) and it costs less than $3. It is such an amazing deal!
The plan is to read to Baby K the books before we go and during the trip as well. If your kids are older, there are Disney themed activity books for them.
Glow sticks
There are so many options of glow sticks. From bracelets to glow wands, you have to limit yourself considering how many days you are there.
You can wear it on dark rides, give them to your kids before the closing fireworks, or throw a dance party in your hotel room.
One advice I read that I might try is to put it on your stroller so you can identify it from far.
Tissue paper packets
Babies can get messy. Actually, so can adults haha. Having these tissue packs can be handy if you need tissues.
Also, if your husband (or you) sweats a lot in the humid weather, you'll be able to use it to wipe off the sweat.
Handheld fan
Orlando is hot. Right now, it's 20 degrees Celsius warmer than Toronto (as of writing this post). A battery powered fan would be nice for you and your baby.
You can buy a misting fan online if you want, but a simple fan should be fine.
Materials for DIY Mickey Ears
In the next two posts, I will be sharing how I made his and her Mickey ears for our trip. M has an Avengers theme Mickey Ears cap, particularly Hawkeye because he likes the character. Mine is floral themed.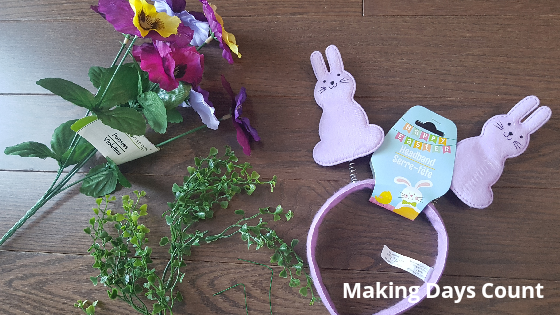 The materials I bought from the Dollar tree included a cap, headband, faux flowers, ribbons, and felt sheets. Be sure to keep a lookout for the next two posts where I will share my experience making these DIY Mickey Ears cap and headband.
Here is my Disney Series:
Dollar Tree items to buy before you go to Walt Disney World (this post)
Would you add anything to this list?
Enjoyed reading this post? Be sure to Pin it and share with others who you think might love it too!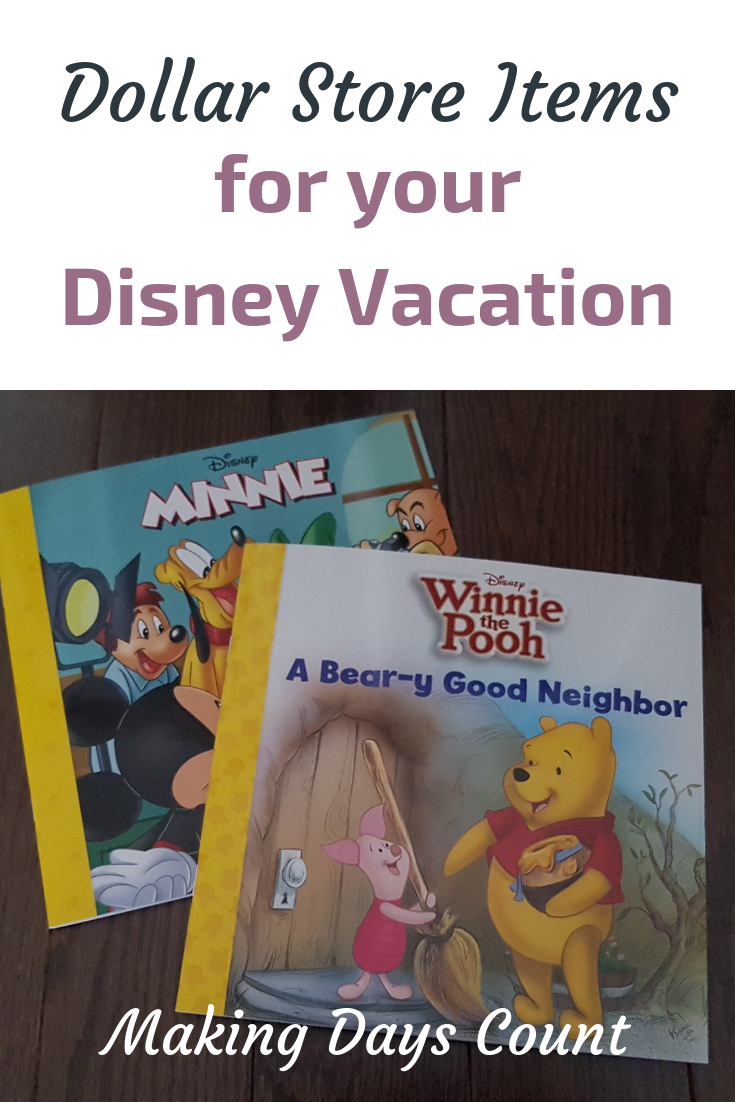 Dollar Store Related Posts: